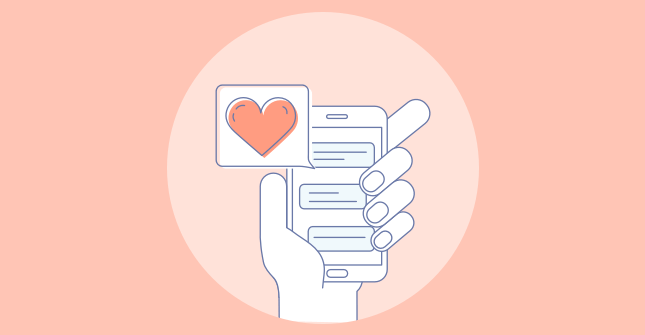 If you run an online business, your website is the heart and core of all your marketing efforts, while your web visitors are your most valued assets. To ensure they keep coming back, you need to deliver an impeccable website user experience (UX).
There are many benefits associated with creating an exceptional user experience. Studies show that more than 55% of website visitors will spend an average of 15 seconds on a website. For one to increase conversions, they should focus on grasping the attention of the visitor within these 15 seconds to reduce bounce rate.
If your website loads slowly, you lose at least 40% of your audience almost instantly while the design of your website determines whether at least 94% of your audience trust it.
This is why website navigation is one of the most important factors that determine user engagement and conversion rates.
Why is website user experience so important?
A website is a powerful tool for any business in today's digital marketing landscape. It is a salesman that works round the clock, ensuring clients can find you at any time of day, from anywhere in the world. To ensure your website converts visitors and improves sales, you need to deliver an impeccable user experience.
Improving your website user experience makes it easier to navigate, making it easy for a user to find their way around your online store. A good user experience influences the purchasing process by guiding a visitor through their journey and helping them make informed choices.
A good user experience means that your website loads fast enough, pages are easy to find and the checkout process is not complicated.
To be able to deliver the best user experience on your website, you first need to know the visitor's pain points whenever they visit a website and then work to ensure your website avoids these pain points to deliver the best UX.
How to ensure your website experience is optimized
Clear and Easy Navigation
The navigation elements on your website pages guide your visitors to popular pages and most viewed products. To make the most of this feature, your website needs to have clear navigation written in simple navigation heading language. This makes them easy to understand while using fewer options, thus keeping the visitors in view.
Remember that visitors have an idea of where they would want the navigation to go, and if yours is et too fat outside the norm, it may increase the bounce rate since it makes it hard for them to find what they want.
An intuitive website layout will allow your visitors to access all key features at a glance, create a website more accessible. The navigation forms the architecture of your website. Ensure you know where your visitors prefer to head first when they land on a website to ensure you give them exactly what they want.
Atterley is a great example of a company that uses its product navigation to direct the user's attention to its product.
---
Content Categorization
Different users come to your website to find different products or services. Content categorization allows you to help your visitors find what they are looking for with ease. When a user is able to find what they are looking for fast, they are unlikely to abandon the site for your competitors.
In terms of content categorizations styles, it all depends on what your brand represents. You should consider using a minimalistic and raw layout if your main focus is on the user experience. On the other hand, you can use an artistic website to market your brand as a risk-taker and leader in the market.
Whichever trend you prefer, ensure that it reduces clutter on your website.
For instance, if you run an apparel e-commerce business, you can categorize your content is segments such as women, men, for the home, kids, or by type of apparel such as trousers, shirts, caps, jackets, etc. every page can have a product gallery to show what the store offers. GAP is an excellent example of a company using content categorization as menus on the top of the screen to make it easier for its visitors to find products by category.
---
Clear Text Formatting and using white space
Formatting your website text can make it more user-friendly and easier to read, improving customer experience.
Some of the ways you can format text on your website include:
Using Sans-serif fonts like Arial, Helvetica, etc., that are easier to read on digital screens than fonts like Georgia, Times New Roman, etc.
Using headings to make it easier for the reader to find what they need.
Using short paragraphs that are easier to scan through and read instead of long blocks of text.
Make use of bullet lists to make key information more visible.
Highlight key terms to make it easy for people to scan through your content.
When it comes to white spaces, while they can be used for more advertisement for more revenue, they are also important for the website design. White spaces ensure that the content on your website is legible and makes it easier for the visitor to focus on the elements around the text.
White space used around titles and text can increase the user's attention by up to 20%. They also make a website feel and look more open, uncluttered, and modern. This helps to communicate your brand's ideas to the users.
While white spaces are beneficial, they can also take up space that can be used for valuable information on your website. The key to using white spaces effectively on your website is finding a balance between ensuring you communicate what's important while ensuring there is enough white space to highlight the image or text you want to communicate.
Sara Does SEO by Sara Dunn is a good example of how best to use white spaces. She has used white spaces to draw the attention of the visitor to the important part, which is what she can do for them.
---
Optimize website load speed
One of the leading causes of high website abandonment rates is a slow loading website. Users do not like waiting around for a web page to load. With the widespread use of mobile devices to find products and services online, ensuring your website can load fast on any device is important.
Slow loading pages interrupt the user experience and cause frustration, forcing them to leave your website before finding what they were looking for. An extra five seconds on your loading speed can increase your website's bounce rate by up to 20%.
To ensure you have a fast-loading website, get your website speed score first. Google offers a free score reader that tells you how fast or slow your website load speed is. Google also provides some suggestions about what you can do to improve the load speed.
Other ways you can improve your website load speed include:
Compressing all your images before they are loaded onto your web pages
Reducing backend computations by minimizing code like JavaScript, CSS, and HTML
Decreasing page elements' size by enabling compression
Reducing extra waiting time for the user by reducing redirects
Avoiding unnecessary extras and widgets
Barnes and Noble is a great example of a website with a fast load speed, regardless of the device used to access the website. Try it for yourself here
Ensure mobile-friendliness
At least 60% of all internet users search for products and services using their mobile phones or handheld devices. To ensure you do not miss on this market share, you need a responsive website on mobile devices. When designing your website, ensure it is optimized for mobile devices to ensure pages can load properly on these devices.
Having a website that is not mobile-friendly can hurt your search engine ranking since google punishes such websites. This means that having a website not responsive on mobile devices can hurt your SEO. You can learn more about onsite SEO here and access an on-page SEO checklist to optimize your website for search engines.
Optimizing your website for mobile devices is one of the most effective ways to make the site more usable.
Some of the ways you can ensure your website is mobile-friendly include:
Providing the information you'd find on a desktop optimized for mobile devices.
Place buttons in the center of the screen for easier access
Ensuring users can interact with your pages on a single touch
Dropbox has done an excellent job in ensuring its website is responsive across all devices. They use an arrow to help users scroll through the site while the same arrow is absent in mobile devices since users will naturally scroll using touchscreen capabilities.
Use proper page redirects
Most people are familiar with the 404 redirect that notifies a browser when a URL is no longer in existence or temporarily missing. There are plenty of other redirect codes used in websites. These include:
301 — that signals a permanent redirect
303 — a see another redirect that moves you to a new URL
307 — temporary redirect that tells you that the page you want has temporarily moved to a new location
Other options include 302 and 308 are temporary and permanent redirects respectively. Using the right redirects ensures that your visitors are taken to the right web page without a hassle. With the proper redirects, you can ensure your visitors are not turned away by a non-responsive web page. A 301 redirect can ensure visitors of the old link are redirected to the new URL automatically without seeing the 404 error or waiting for too long.
Websites require redirects for different reasons, including:
To direct traffic to a similar item if the old one is removed
Redirecting traffic to your homepage after removing a special landing page
After consolidating different product pages into one leaving you with multiple outdated URLs
After changing the store's URL structure
Consider user feedback
Any successful business person holds their client's opinion in high regard. Ignoring what the customers are saying sets you up for failure since you cannot tell their pain points. Listening to your clients gives insight into improving your products and services and even your website's user experience.
In the survey, you can include a rating button. Below the button, you can include questions such as:
What should we do to enhance your experience?
Which features would you be interested in seeing in the future?
Have we met your expectations?
These questions allow your visitors to tell you what they want done to improve their experience. If 70% of you visitors say they had a hard time finding pages or items, this can indicate the need for a search button to improve their experience.
Stripe is a good example of a company that has its feedback option right by offering to donate 10% to charity in return for completing their survey.
The bottom line
Improving your website's user experience is the best way to reduce bounce rates, increase conversions, boost sales and increase profits. If you are looking for ways to revamp your website without spending a ton of cash on redesigning, the tips highlighted above are a sure way of improving your website's user experience and appeal on a budget.
Want insights that improve experience & conversions?
Capture customer feedback to improve customer experience & grow conversions.