Best Customer Feedback Tools For 2021
October 2, 2020
The purpose of customer feedback software is to make collecting, sorting, and analyzing data accessible. In the early days, businesses sent survey forms by post, or snail mail, asking the population for their thoughts.
Even then, it was considered so important to know what the customer felt that most (if not all) such survey forms had prepaid postage to encourage people to write back to companies.
How times have changed with the arrival of the internet!
Now, businesses have a vast range of options to choose from while looking for the best customer feedback software to their needs to the proverbial 'T.' This blog lists and categorizes the top customer feedback tools in the market.
Most of the top tools can fit into more than one of these categories as it makes sense for the companies creating client feedback tools to provide a wide range of features.
That is why you must decide the priorities when considering the best customer feedback software for your business. Suppose there are distinct priorities, such as a strong focus on customer journey mapping or a pressing need to measure customer satisfaction that cannot be served by one software alone. In that case, it might be necessary to use multiple tools in tandem, which may fall into more than one of these categories:
Now let's dive in.
Voice of the Customer (VoC) tools
Voice of customer tools let you make well-informed product decisions by gathering, sorting, and analyzing feedback from your customers, ideally using advanced software. Some Voice of customer tools specialize in customer experience management (CXM), while others are generic feedback gathering platforms. Choose the right tool for you by looking at the features you need (like social media feedback, prototype feedback, free-form response analysis, etc.).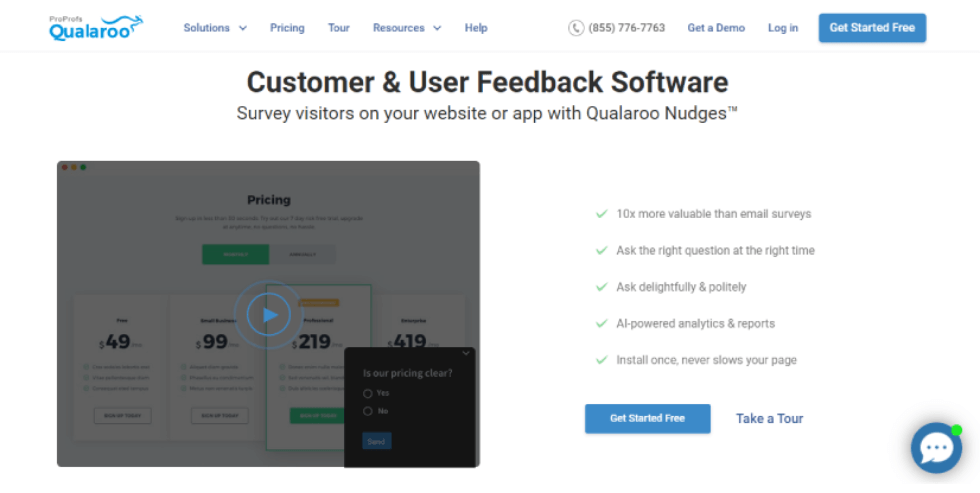 Qualaroo is a unique customer feedback software. Its Artificial Intelligence-based Sentiment Analysis is powered by IBM Watson's Natural Language Processing capabilities. The proprietary survey widget is called Nudge™ and is an unobtrusive way to ask the right question to the right user at the right time. With feature-rich & customizable templates for easy survey setups, Qualaroo has gained a solid reputation as a customer feedback tool.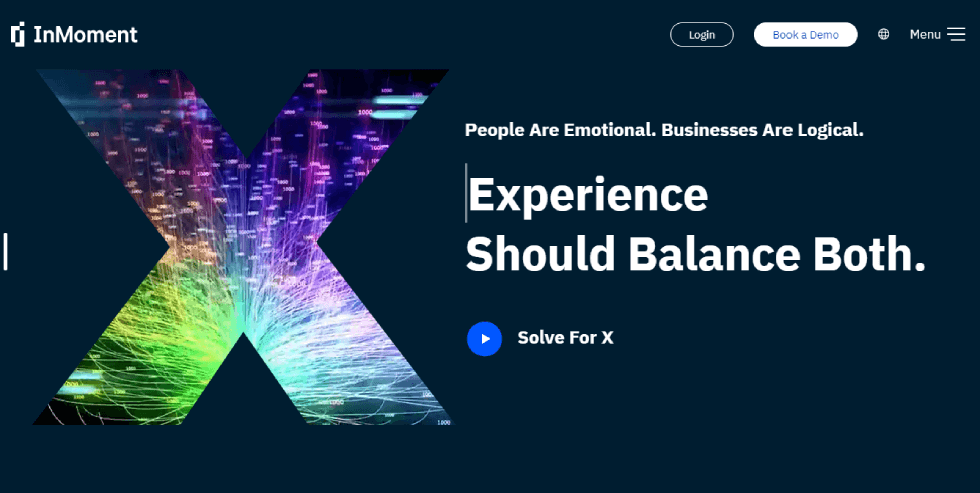 InMoment aims to drive positive results for your brand and find solutions to optimize your customer's experience with a customer experience management solution. The company's cloud-native XI Platform features three clouds, which it calls Customer Experience Cloud, Employee Experience Cloud, and Market Experience Cloud.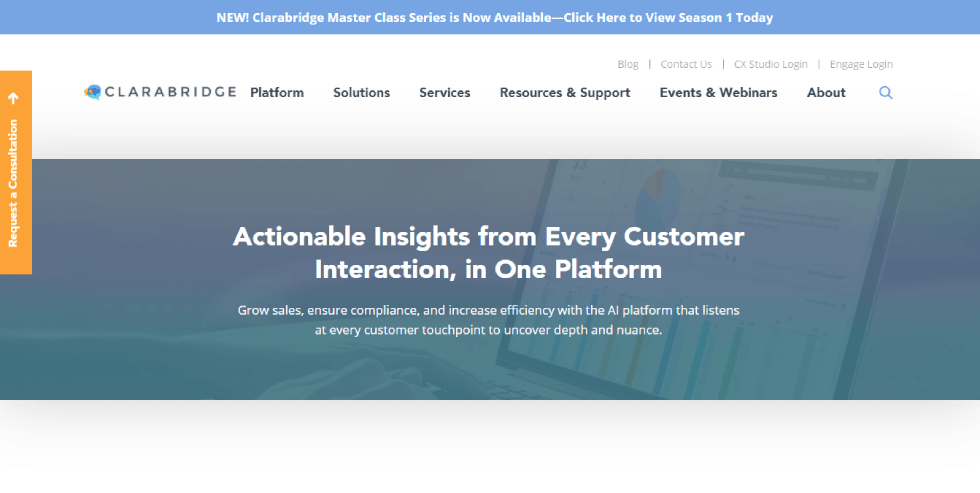 Clarabridge solutions are purpose-built for customer experience, drawing actionable insights from every customer interaction in one platform. Clarabridge for Customer Experience provides interactive tools for gathering customer feedback. Clarabridge Engage connects with customers where they are and provide superior customer experiences through conversation analytics and engagement software.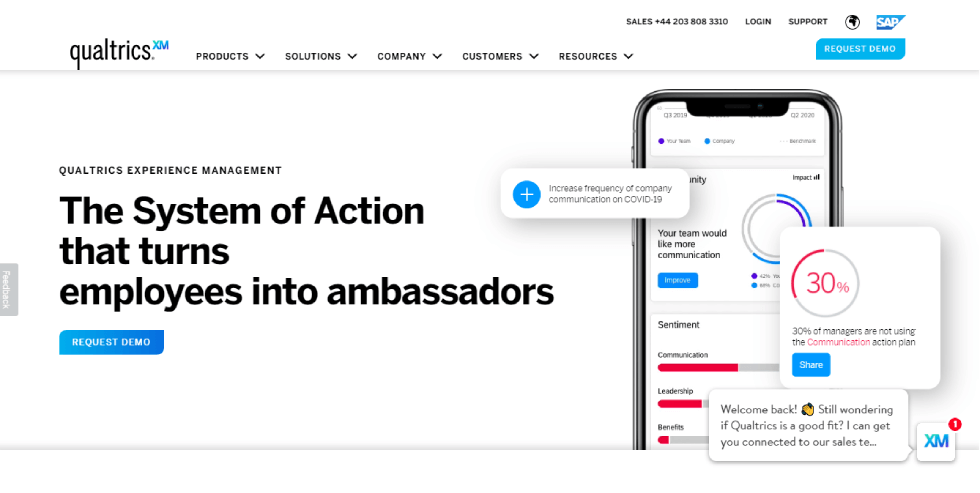 Qualtrics is an experience management company. Qualtrics automatically routes recommended actions to the people in the best position to make changes, helping organizations drive continuous improvement. You can collect feedback using this client feedback software at every meaningful touchpoint and instantly analyze their comments.
With their Employee Experience Management system or EmployeeXM, you don't just listen to employees; you can take action to improve the employee experience by deploying listening posts at every key employee moment and deliver recommended actions to every concerned person in the organization.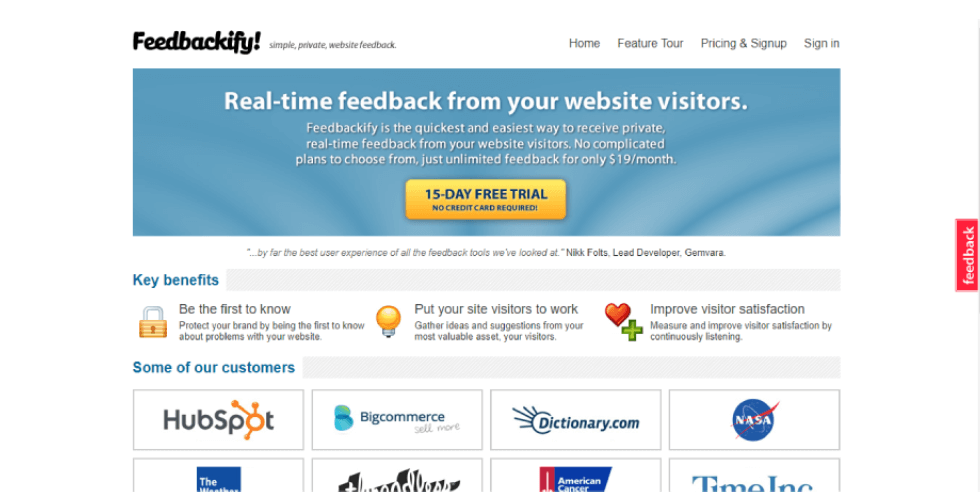 With Feedbackify, you can start an instant feedback process for your site visitors with no registration required, leading to vastly lower feedback drop-out. The makers of the tool believe that customer's conversations with providers should always be conducted in private to protect both your brand and your customer's privacy. That's why Feedbackify lets the valuable customers be heard without risking a vocal minority's hold over the future direction of product or service development.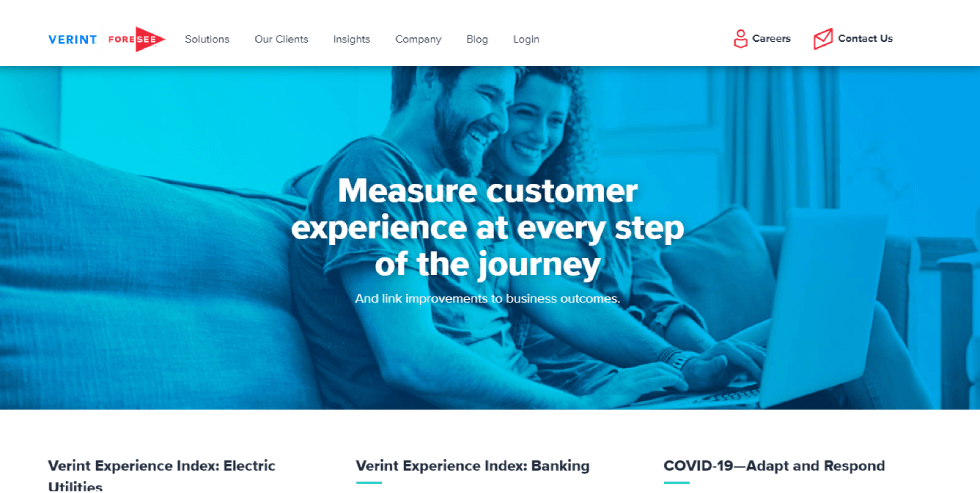 ForeSee Voice of Customer solutions let you gather customer feedback from website, mobile, on-location, and contact channels and connect all the data for insights. Their software uses machine learning (ML) and artificial intelligence (AI) and comes up with strategic insights. Based on these, actions can be aligned with business and CX goals.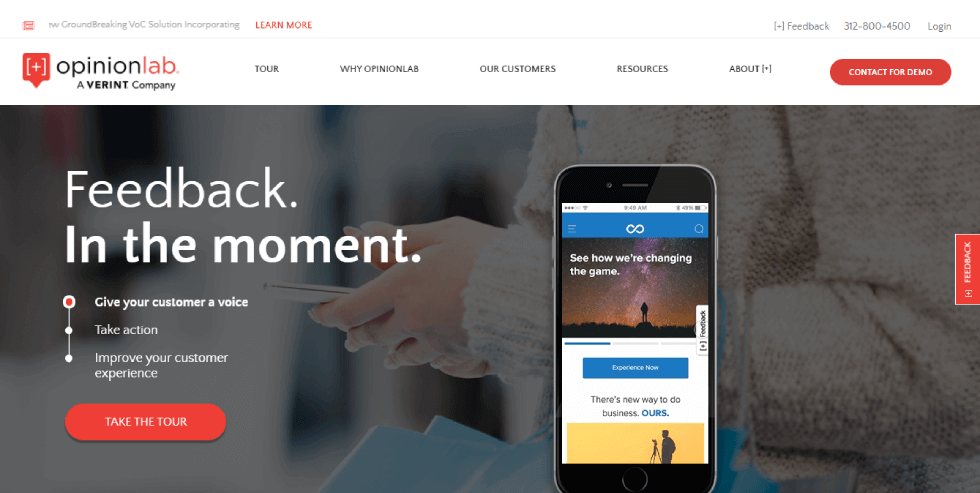 OpinionLab works on the concept that you should listen to customers, but pay more attention to reacting quickly to their feedback. Many industry-leading brands trust OpinionLab to optimize customer experience (CX) and drive up engagement across channels. In 2016, OpinionLab joined forces with Verint to create the broad Voice of Customer solution that is now known as OpinionLab, A Verint Company.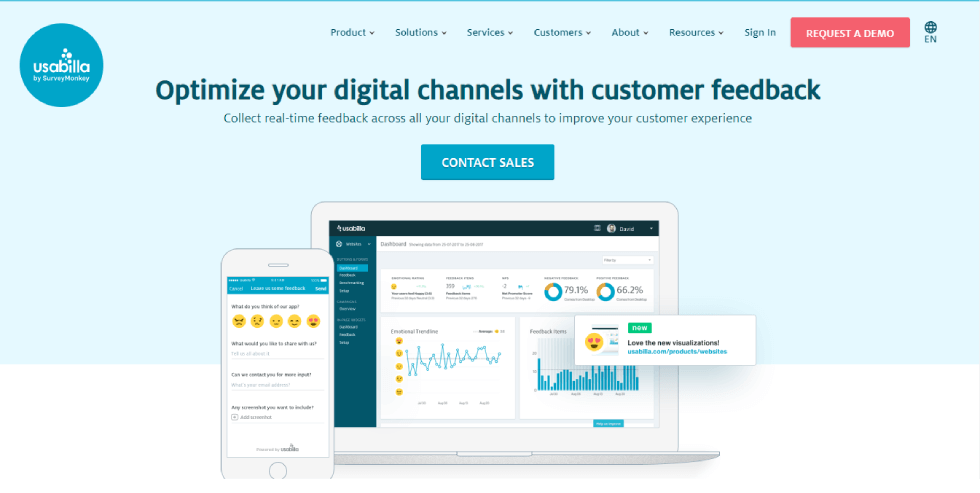 They claim to empower high-profile brands (like Tommy Hilfiger and Toyota) to become more customer-centric with better digital experiences on the brands' websites, apps, and emails. Using targeted surveys and embedding feedback options, these brands acquire a solution that:
captures Voice of Customer
collects quantitative plus qualitative data
delivers actionable insights
With Usabilla, enterprises can see what's happening through both quantitative and qualitative analytics.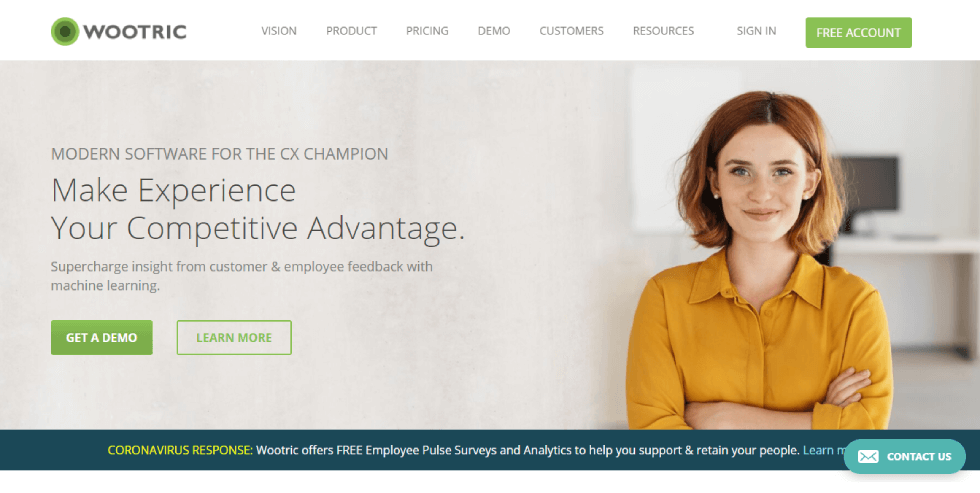 Wootric manages all parts of customer experience (CX) management, whether gathering feedback over the customer journey, analyzing large scale data, or driving growth and increasing revenue. Lots of feedback comes in from all kinds of channels–surveys, support tickets, online reviews, employee engagement data–making it tough to see the big picture. Wootric uses machine learning (ML) for feedback analysis. It gives a Voice of Customer perspective for guiding further improvements to CX.
Online Survey Tools
Online survey tools let you ask the right questions and get relevant in-context answers through unobtrusive questions. A thorough analysis of these answers reveals insights into website visitor intentions and consumer behavior. On-page popup surveys are one of the most common forms of online surveys used to collect customer feedback. The better your online surveys merge with your website, the more delighted your customers are likely to be while providing feedback, thus improving response rates.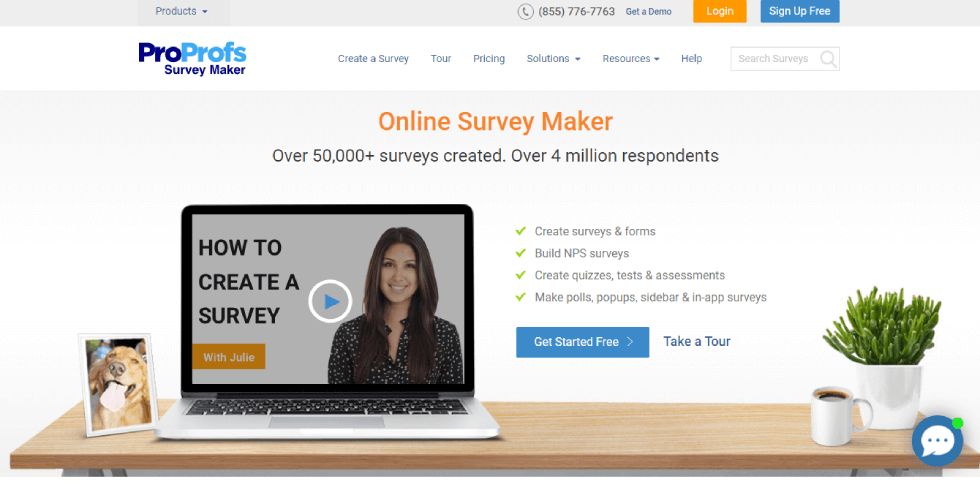 ProProfs Survey Maker is a versatile and easy-to-use survey tool made for marketers, event planners, educators, and businesses. Its drag-and-drop user interface (UI) is used for making surveys that collect customer feedback, conduct marketing research, measure students' performances, and achieve various goals. With ProProfs Survey Maker, users can create and design online surveys of all types, simple or complex. It lets users choose fully customizable survey templates.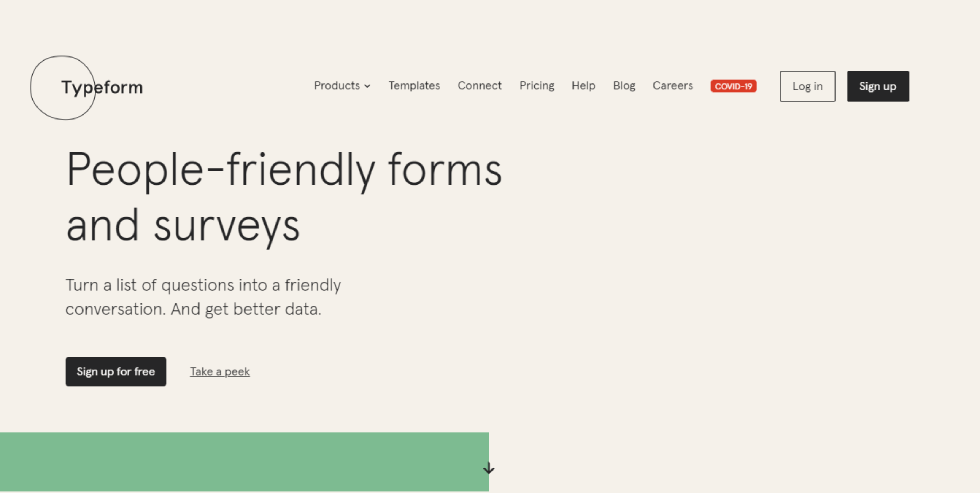 Typeform merges design and functionality. It lets you ask one question at a time to users, making it seem like a real conversation! On the technical side, it is a simplistic web-based software you can use for creating surveys or apps without writing any code. This combination of low technology on the front-facing side with a sturdy backend results in high completion rates.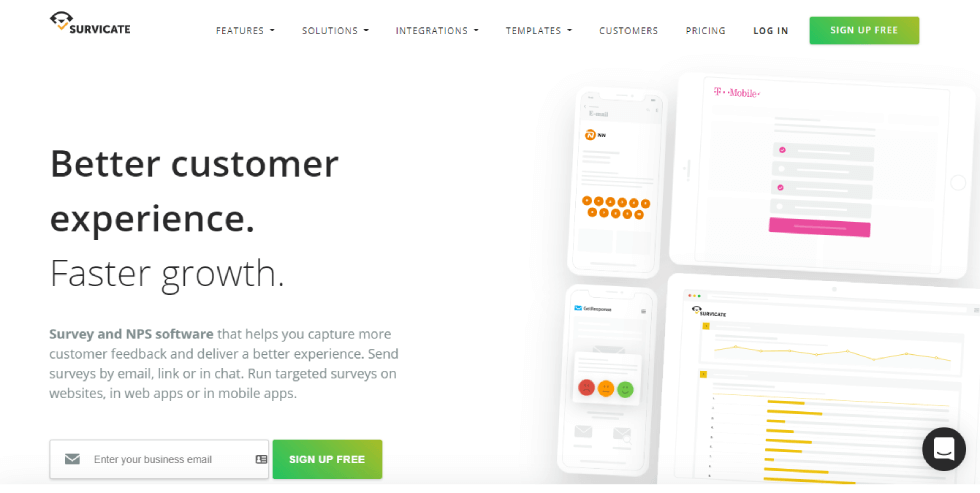 Survicate is a powerful survey, NPS, and feedback management software that helps you capture more customer feedback and deliver a better customer experience. Survicate offers website, web app, and in-product (in-app) surveys, email and link surveys, and mobile app surveys for Android and iOS. Survicate also offers two standalone products:
Feedback Hub for managing customer feedback from multiple sources in one place
Feedback Button for collecting quick website feedback.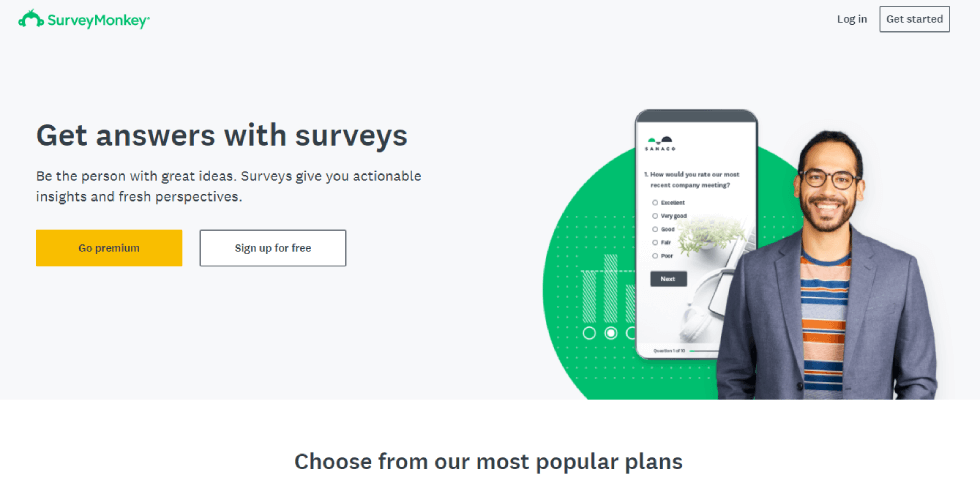 SurveyMonkey builds new ways for people to share their voices and opinions. They combined an enterprise-grade platform with a suite of specialized market research and customer experience solutions, along with numerous business-critical integrations. Their products and solutions are designed to put the power of feedback in the hands of organizations of all sizes.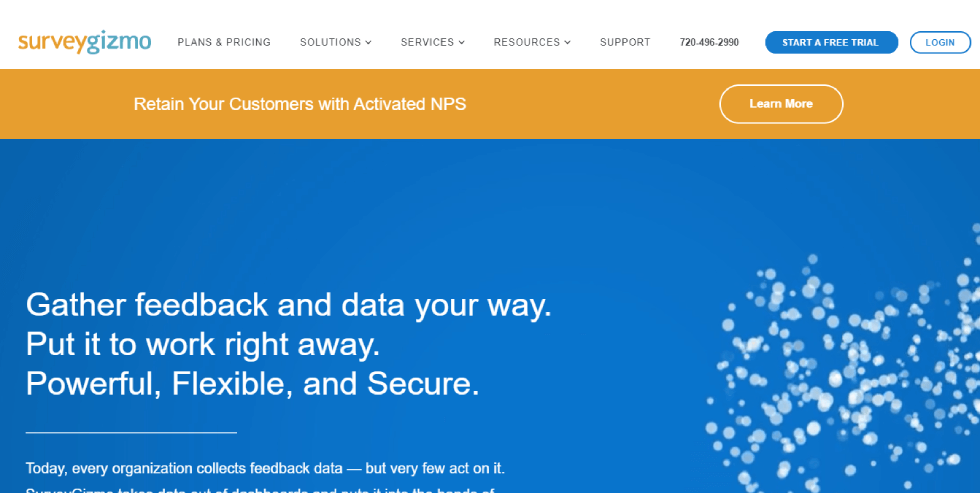 The USP of SurveyGizmo is its low-code design and architecture that runs a cloud-based integrated feedback platform, combining the best of survey software technology with ease of use. The integrations with other systems are quick and automated, to put feedback at the forefront.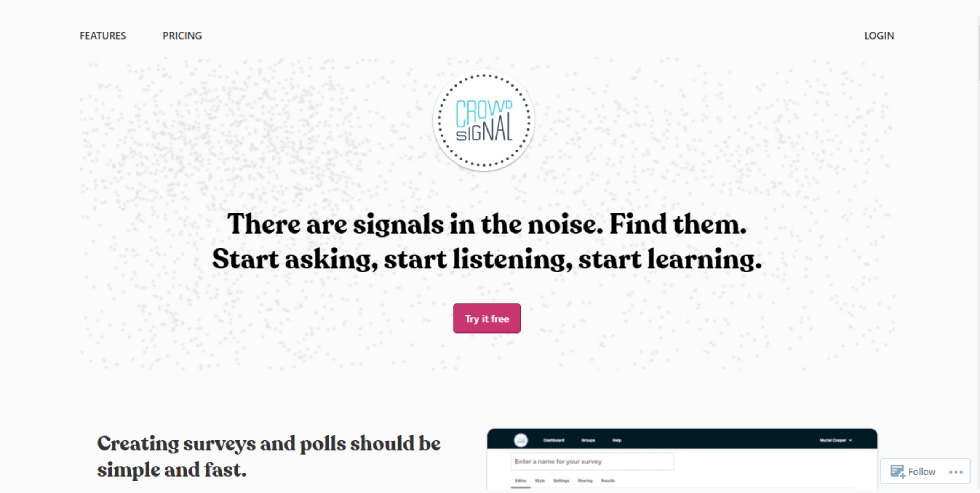 Formerly known as PollDaddy, Crowdsignal can create surveys and polls for your website, blog, and social network profiles. Crowdsignal polls are simple and flexible, allowing you to customize their styles to match your website social networking profile or email campaign and find out what your visitors are thinking today.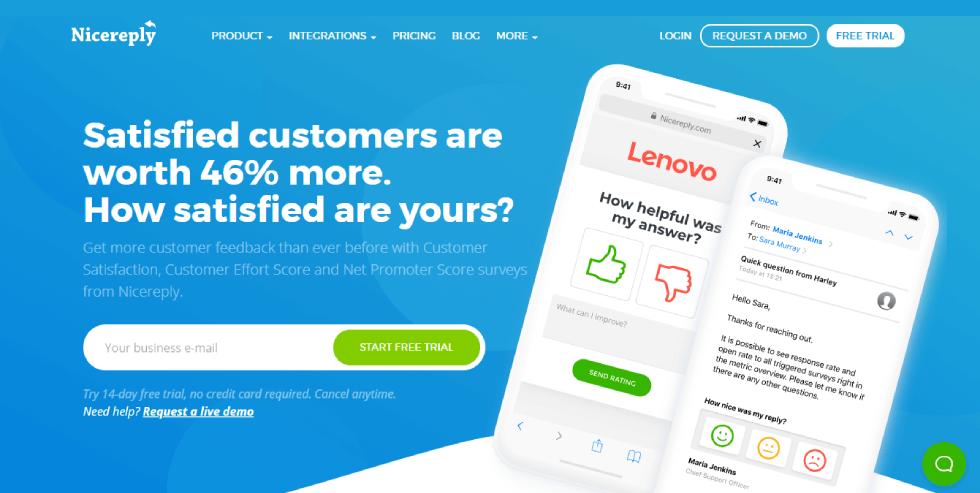 Nicereply is a commonly employed client feedback software that measures customer service quality. You can measure the usual metrics like CSAT, NPS, and CES 2.0 per agent, team, or company-wide, and then check the data in the support software you use through integrations. NiceReply has claimed that you get three times more feedback even as you send fewer emails. We don't know about that, but you can definitely track KPIs and generate reports with their tools.
Visual Feedback Tools
By integrating customer feedback platforms and visual feedback tools that record heatmaps, user actions, on-page, and on-site customer behavior, you get a deeper understanding of how to improve user experience (UX). Since the actual activities performed are recorded in real-time, you can see how and where users hesitate or face difficulties in doing activities on your website. From this data, you can find out what is working and what isn't and then fix the identified issues.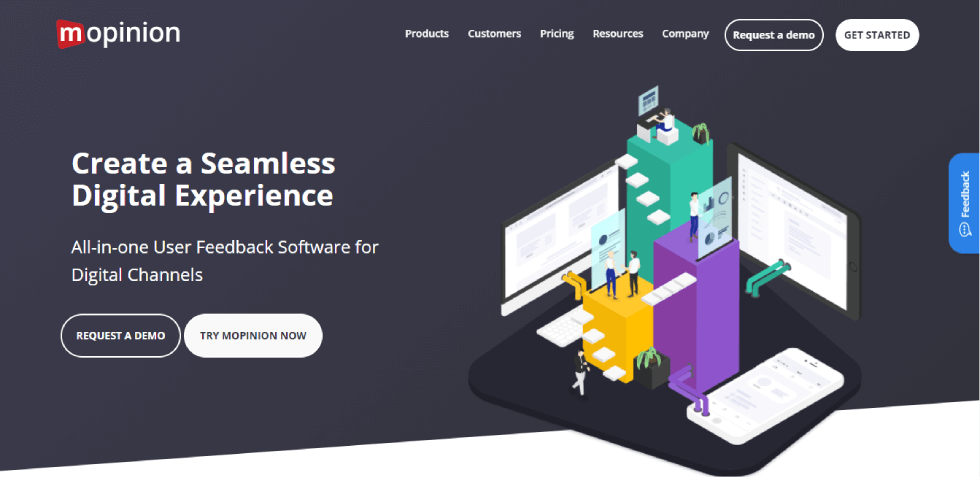 Mopinion is a Rotterdam (NL) based technology company founded in 2013 which offers customer feedback analytics software for websites and apps. The Mopinion platform has been developed for analyzing large amounts of customer feedback data from digital channels.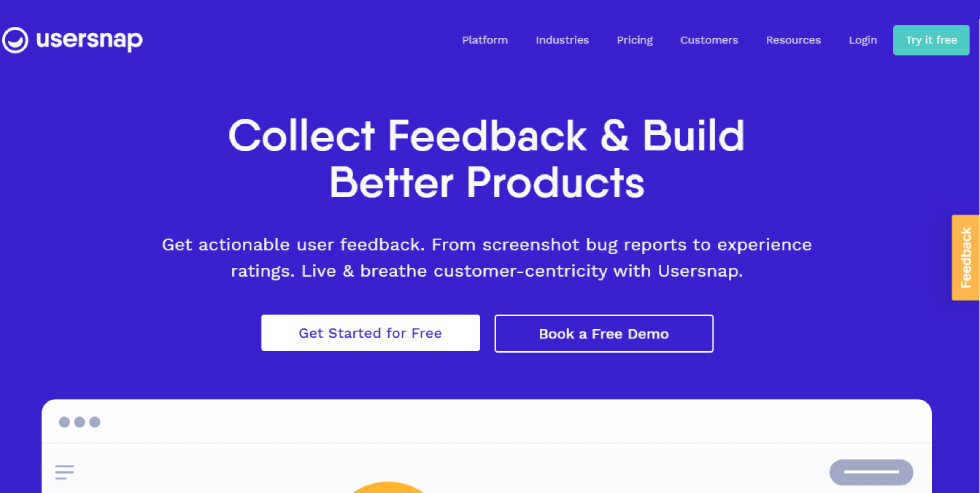 Usersnap is an Austrian web application company based in Linz, Austria. The company's best-seller software is its visual 'Bug Tracking and Feedback Tool,' which is employed by web developers, web designers, and customer care managers.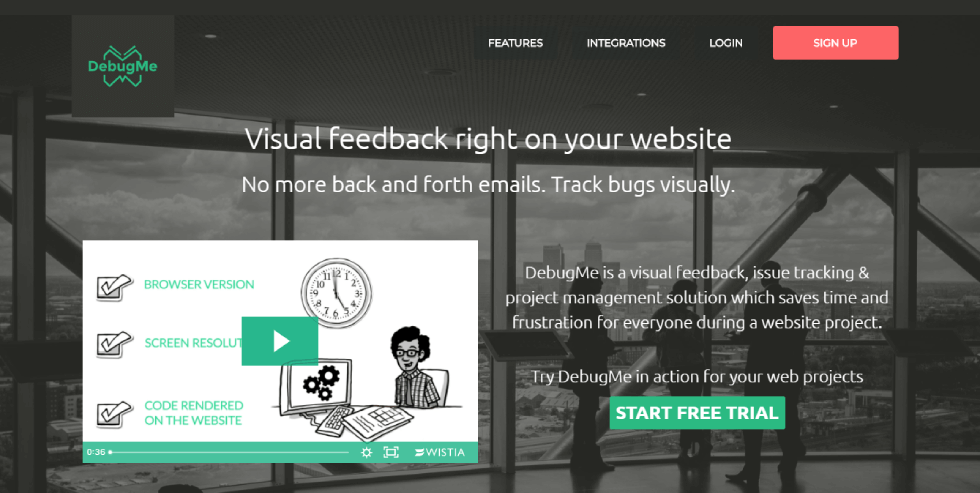 DebugMe is a visual feedback, issue tracking & project management solution which saves time and frustration for everyone during a website project. Their tool is all about adding value to your development workflow.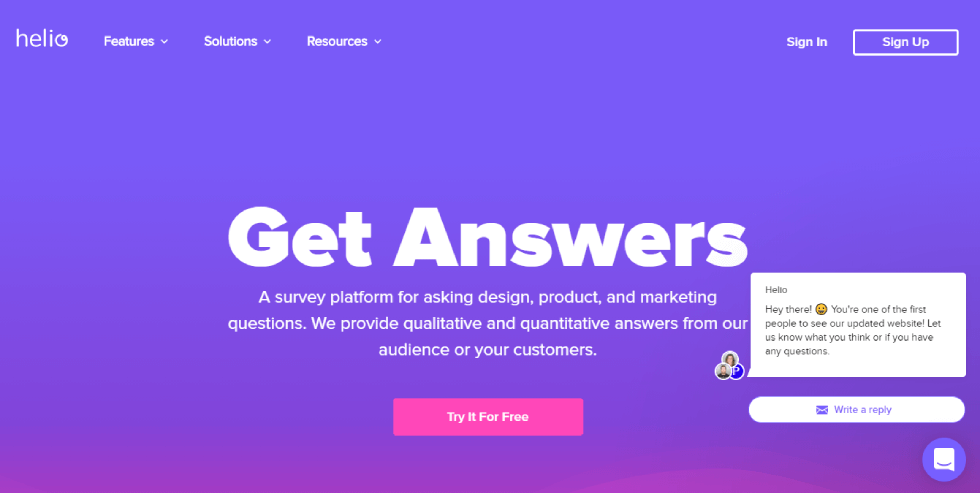 It's a survey platform for asking design, product, and marketing questions. They provide qualitative and quantitative answers from general audiences or your customers. Their advanced behavior filters reach a unique audience in minutes and give a clear understanding of your customers' experience.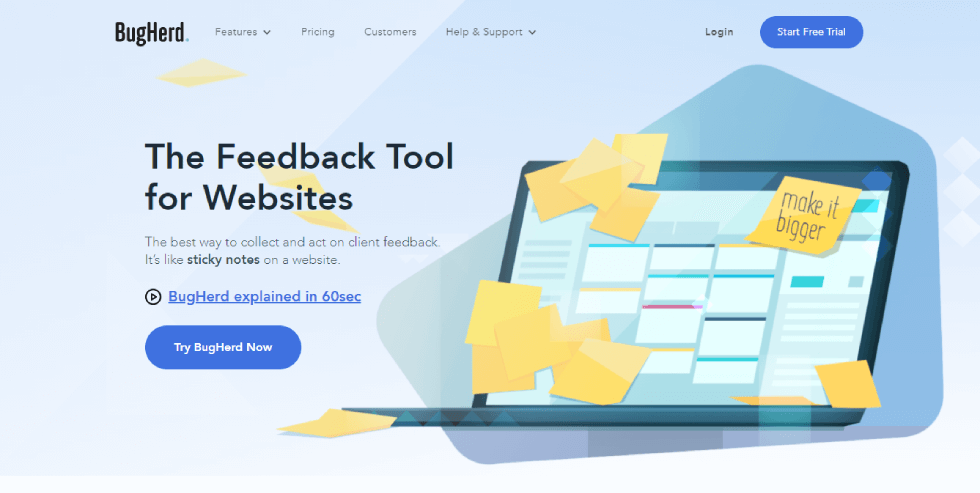 BugHerd claims it is the easiest way to collect, organize, and act on client feedback. It's just like using a sticky-note on a webpage to collect visual feedback. The BugHerd browser extension and sidebar send complete and contextual info from the feedback or bug submitted (including screenshots).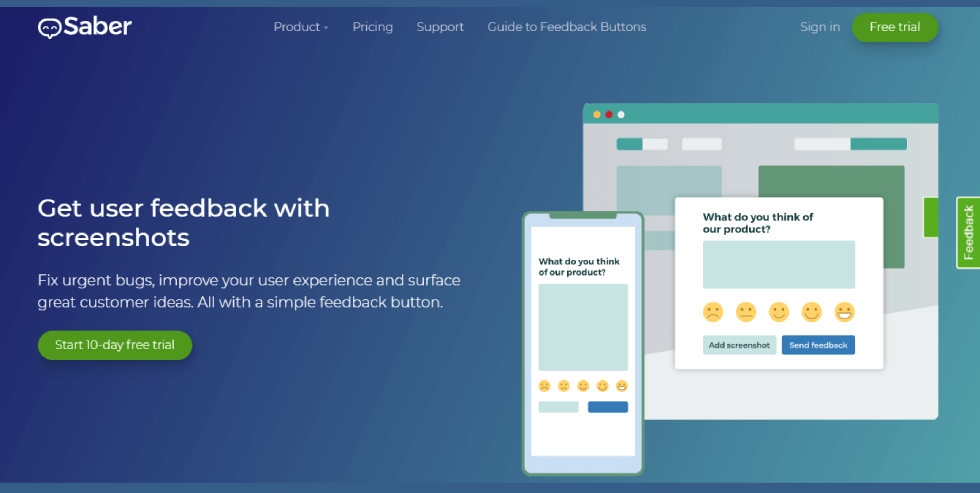 Saber Feedback is a feedback button you can add to any website. It lets your users ask questions and report errors from anywhere on your website. Best of all, users can annotate feedback reports with screenshots that highlight the problems they are reporting. You can use these feedback reports and screenshots to improve your product. It integrates with many popular project management tools so issue reports automatically become issues, tasks, or stories.
Community Feedback Tools
Community feedback tools let you manage even large amounts of social media and crowd-generated feedback. These are designed to help you make sense of unorganized and mostly free-form unsolicited feedback from platforms like Twitter, Instagram, Facebook, Snapchat, TikTok, etc. Also, they usually help you manage all your social media channels in one place. One of the essential things to keep in mind while choosing a community feedback tool is whether it has templates for creating surveys.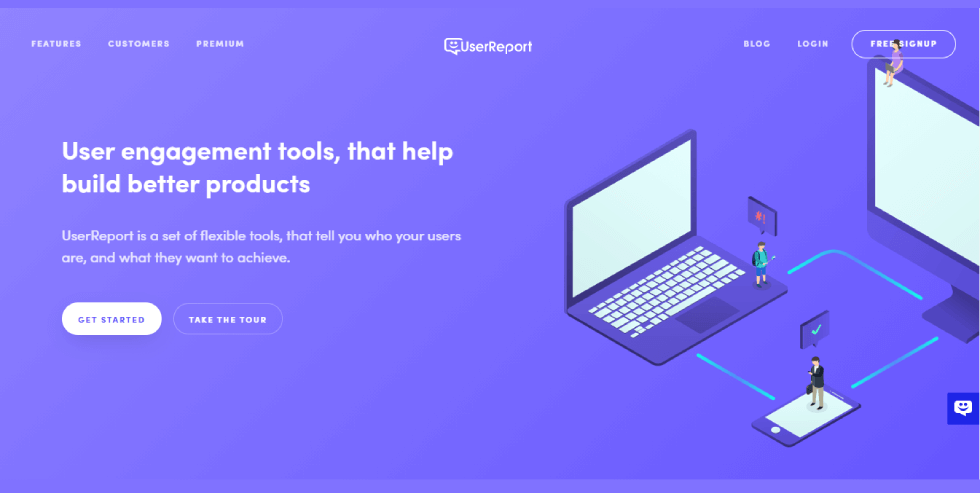 UserReport measures usability and shows where different kinds of visitors click on your website. It also lets users voice their ideas on how to improve your website through feedback forums. It is free, and based on users' consent, it tracks and records data about your visitors' demographic information to better understand your customer segments.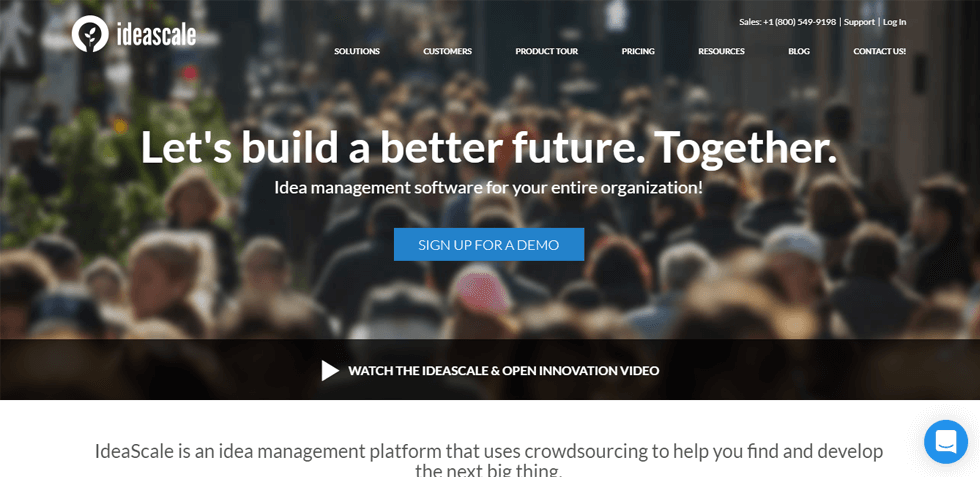 IdeaScale develops cloud-based software that can be licensed to use as an innovation management platform. It relies heavily on crowdsourcing principles and practices. Their customer feedback software enables companies to build living/breathing Digg style communities. They aim to help governments, enterprises, and universities co-create a better future.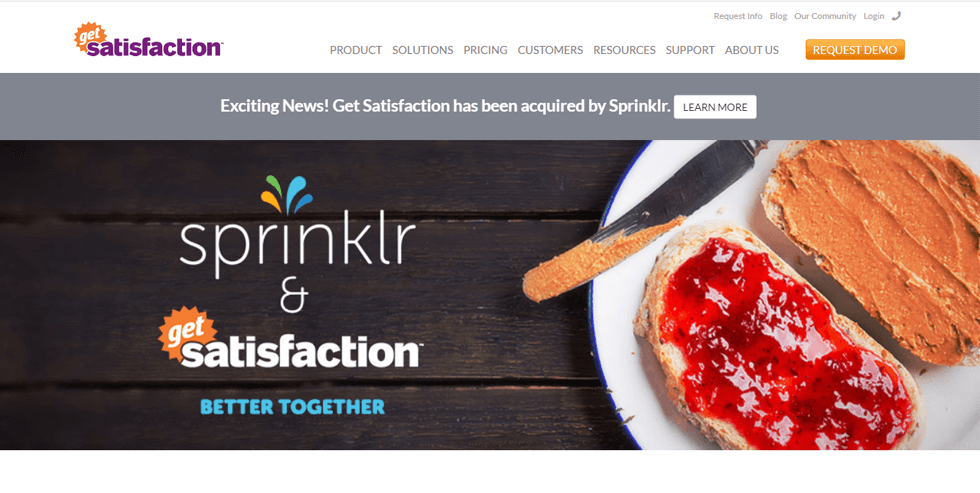 Get Satisfaction is a customer engagement platform that helps companies build better relationships with their customers and prospects. It is a customer community software platform for technical support based in San Francisco, California. It is a customer satisfaction tool that assists midsize to large firms with community management, customer engagement, and feedback analysis.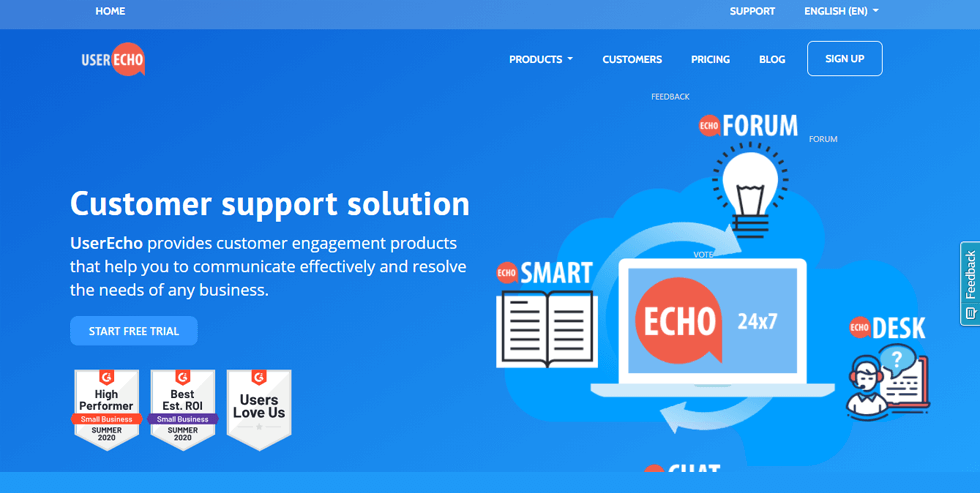 UserEcho lets you create a community to support customers fast. It includes a support forum with voting on ideas, a Helpdesk, a Knowledge Base, and an Online Chat. The system provides an intelligent search engine that offers the user already prepared answers from the vast community-generated Knowledge Base.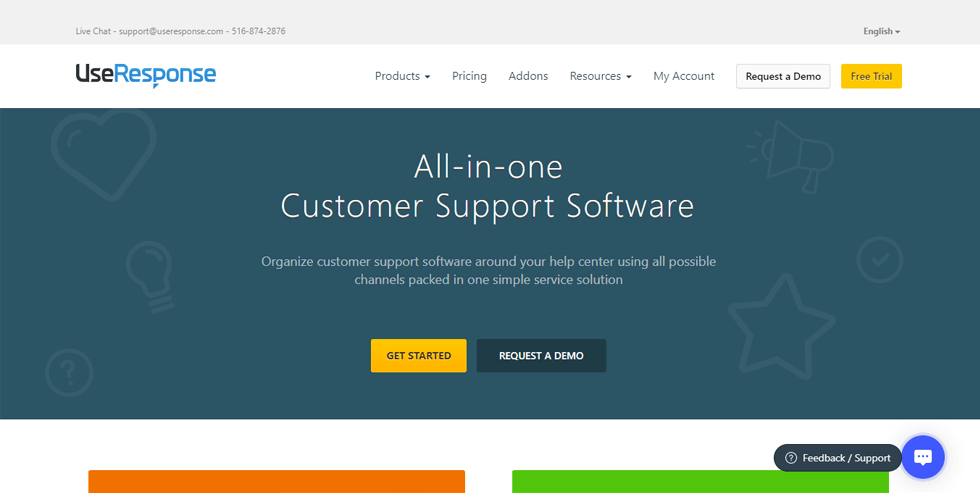 UseResponse is mainly a customer support solution that uses the cloud to run customer service tools and social CRM. This software organizes customer support software around your help center using multiple channels packed into one service and is used primarily as a self-hosted solution installed on your server but has a cloud-based option.
NPS Survey/Customer Loyalty Tools
The Net Promoter Score Survey is one of the most popular customer loyalty surveys in use today. This is mostly attributed to its simplicity and the ease with which customers respond – simply choosing the likelihood of recommending you to their peers on a scale of 0 to 10. The ones who choose 6 or below are detractors; those choosing 7 or 8 are passives; the remaining who chose 9 or 10 are promoters. NPS Survey tools serve follow-up questions in the context of the respondents' choices which helps a business understand the areas of improvement.

ProProfs NPS is an easy to use net promoter score software that helps you track and monitor customer loyalty. In a few steps, you can create a net promoter score survey for your customers and capture their feedback that gets categorized automatically into promoters, passives, and detractors. In short, you get to see the overall customer sentiment and act upon the average score you get to make changes to your existing services.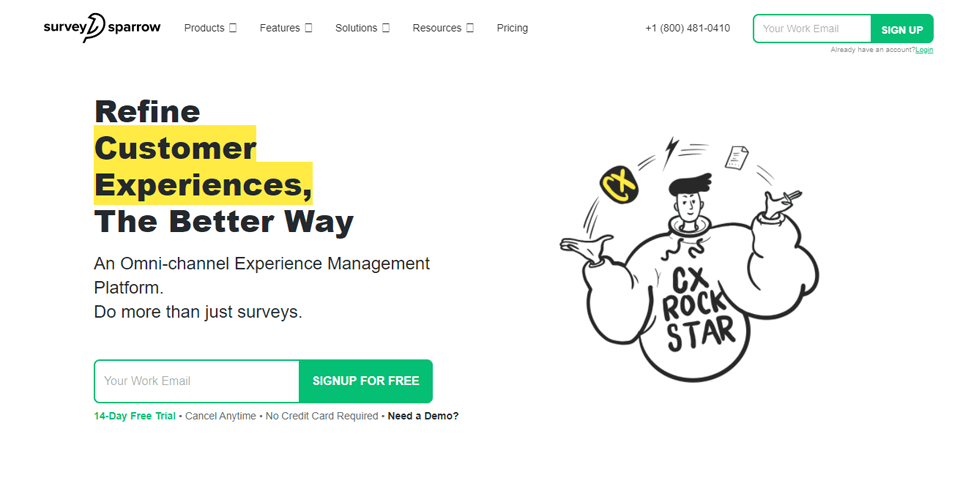 SurveySparrow is a super easy-to-use platform, giving companies chat-like surveys that claim to be highly engaging and conversational. Besides, it also has usual surveys that ask one question at a time, offline surveys for collecting feedback remotely from low-internet locations, and NPS surveys that are used to measure customer sentiment and recommendation probability with a single question.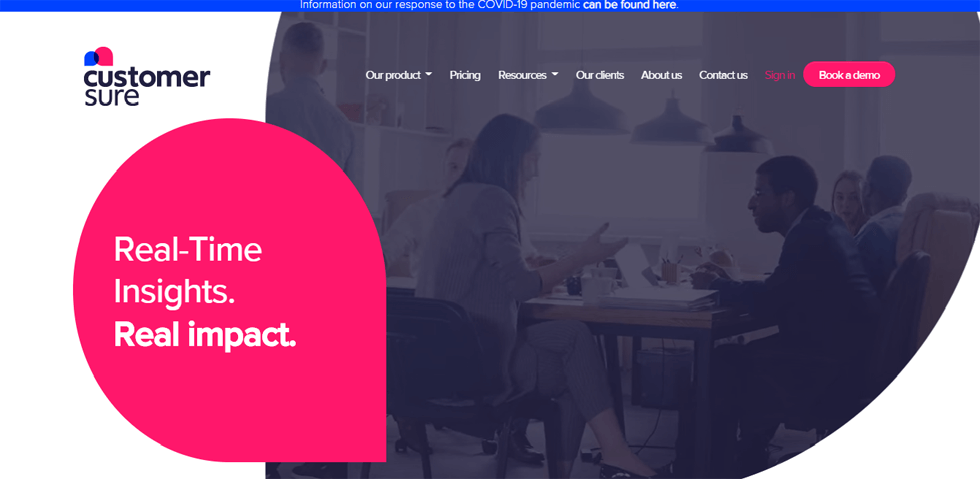 CustomerSure tries to give its customers a method to connect their customers' feedback and their companies' bottom lines. CustomerSure attempts to do this by managing feedback, measuring NPS and CSAT, and delivering the results to you. Their consultants and technical support also lend a hand in making your business measure customer loyalty accurately.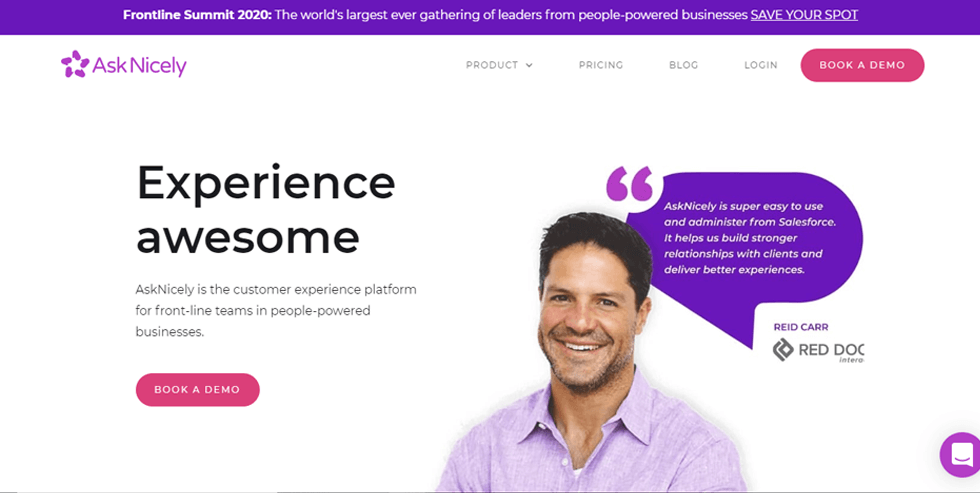 AskNicely helps businesses measure customer happiness by collecting feedback based on the NPS framework about user experience and prompting the business's teams to take immediate action. They count "thousands of businesses" around the globe as their customers, using their customer feedback tool to increase customer retention and referrals for revenue expansion.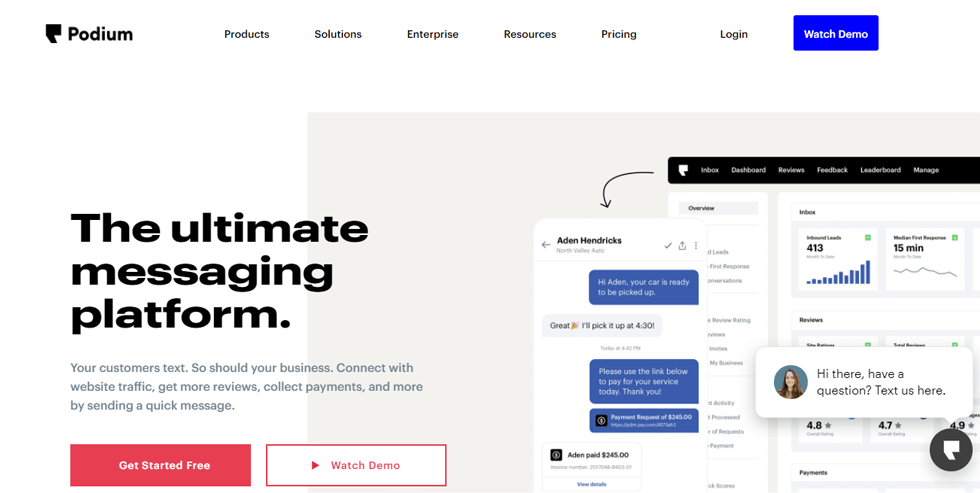 Podium concentrates on serving locally-focused businesses that have from 1 to 10,000 locations. It relies on local online listings to drive up business growth by managing online reviews for multiple locations. Podium is centered around convenience for customers as well as helping business owners respond effectively to customers. Local businesses can improve their customer experience with Podium's reviews, messages, online chat, and more.
Online Customer Review Tools
Every customer has a voice, and the companies that make them feel heard and valued tend to be more successful and held in higher regard by customers. This is easily understandable because showing empathy with customers usually results in better word-of-mouth marketing. Online customer review tools let you gather reviews from customers and respond to them on a peer-trusted platform. Forum management and grouped response analysis are some functions that such tools have developed to help businesses manage their online reputations better.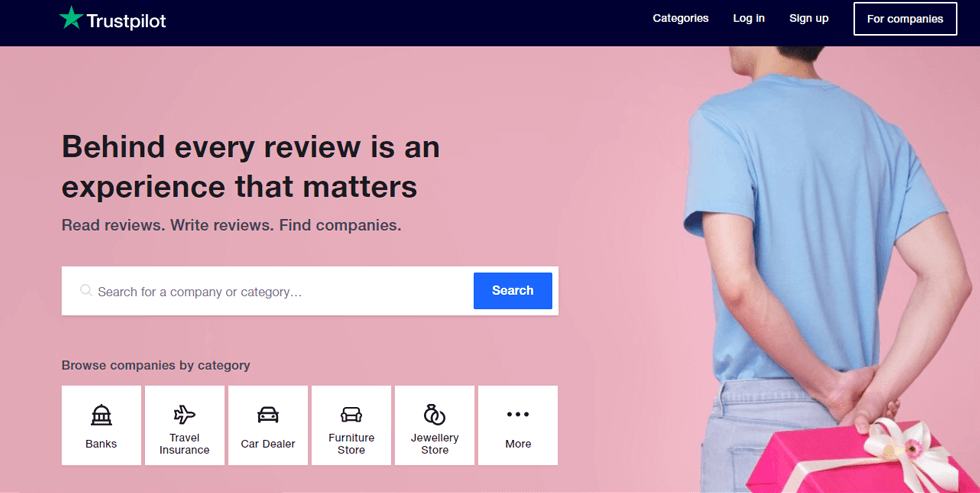 Trustpilot.com is a Danish consumer review website founded in Denmark in 2007, which hosts reviews of businesses worldwide. Nearly 1 million new reviews are posted on it each month. The site offers freemium services to businesses.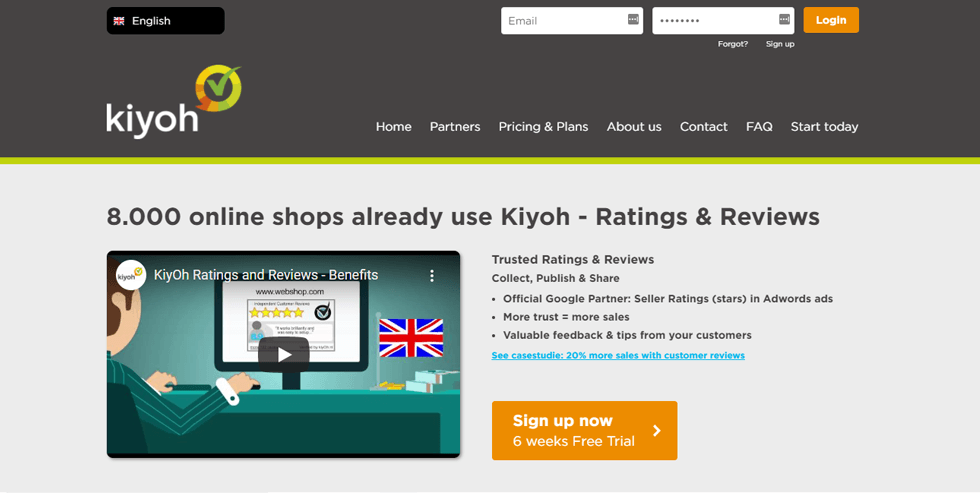 KiyOh carries out independent assessments for asking your customers about their opinion regarding your online real estate, like your website, app, or mobile platform. This is their way of increasing customer confidence in your brand by showcasing active customer reviews on your online platforms. Apparently, this is also how to get higher ranks in search engines' result pages (SERPs).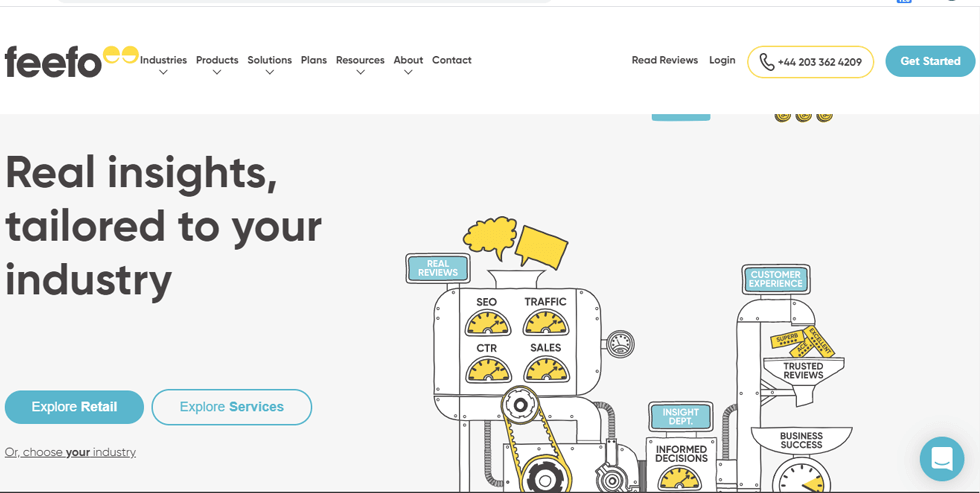 Feefo takes great pride in helping their users in building the best customer experience they can. Feefo connects them directly with their customers. Real feedback means real insight, and they give clients the tools to use it to build stronger customer relations as well as make better-informed business decisions.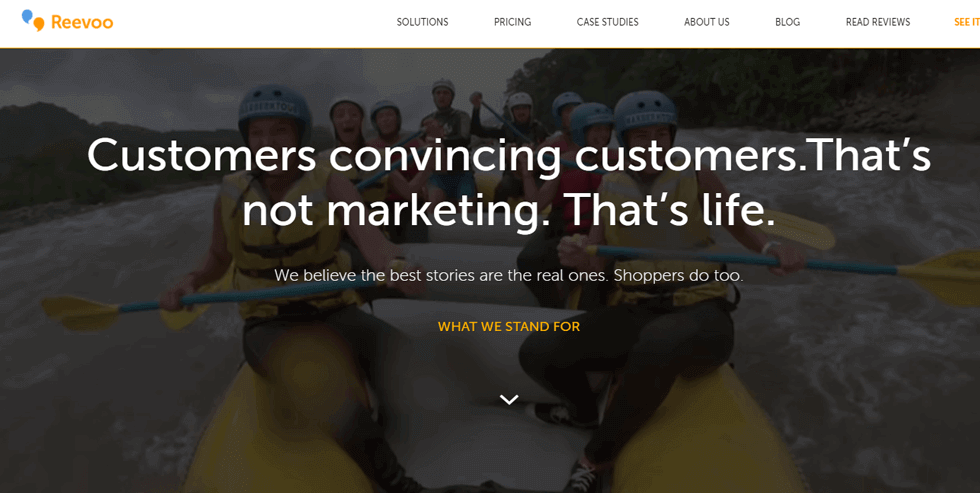 Reevoo has developed a 'smart' content gathering software that collects customer stories, user reviews, and more of such relevant content for businesses. ReeVoo claims that their software gathers at least one new story or response from real consumers every three seconds, which is quite an impressive stat to quote. They aim to give potential buyers insights into others' experiences with the product they are considering to make their buying choices.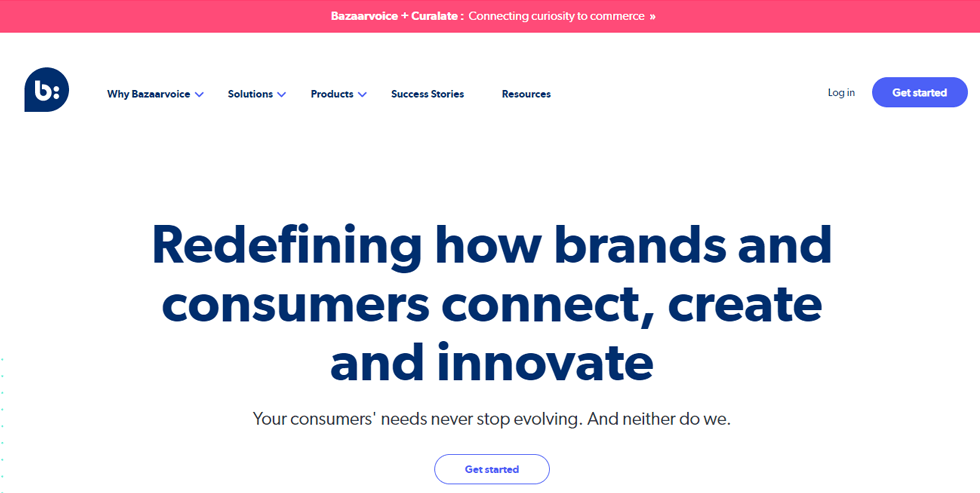 Bazaarvoice provides software that allows brands to collect and display several types of authentic user-generated content (UGC) on their e-commerce websites. The types of UGC include product ratings and reviews, shopper questions and answers, and curated social content.
User Experience Testing Tools
A combination of survey tools and functionalities are required to carry out effective user testing. This combination is usually found in user interaction testing tools that record user sessions, capture feedback, monitor remote testing, etc. For any stage of development that your product or service or website, or app may be in, user interaction testing helps you progress to the next stage with the confidence that your target demographic is more likely to like your final version.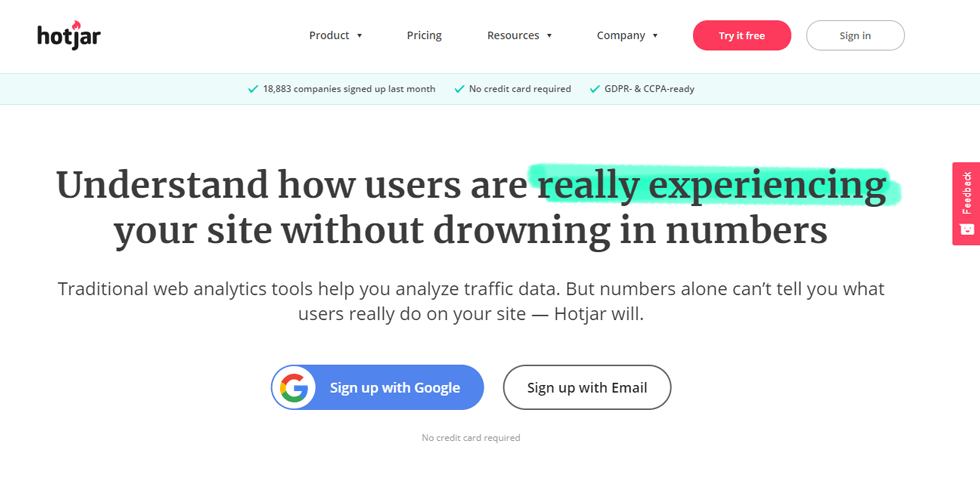 Hotjar is a behavior analytics company that analyzes website use, providing feedback through tools such as heatmaps, session recordings, and surveys. With Hotjar, you can collect user feedback and turn more visitors into customers. Hotjar also adds value to any data and insights from tools like Google Analytics by running it through their behavior analytics software.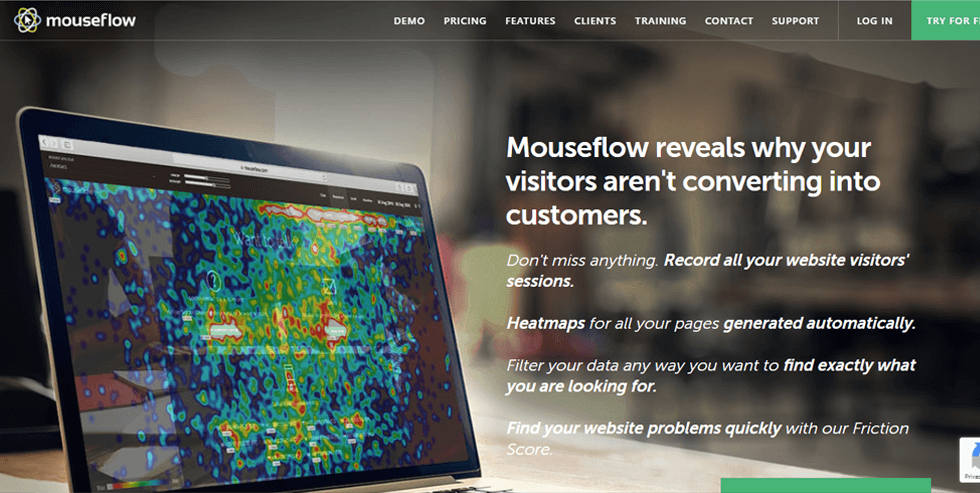 Mouseflow records an anonymized recording of user activity for every website visitor, "just like CCTV." It can show you every click, mouse movement, scroll, and more. There are multiple ways to filter and segment the recordings. With session recordings and heat maps, you can learn how visitors behave on-site and use that knowledge to improve conversion rates.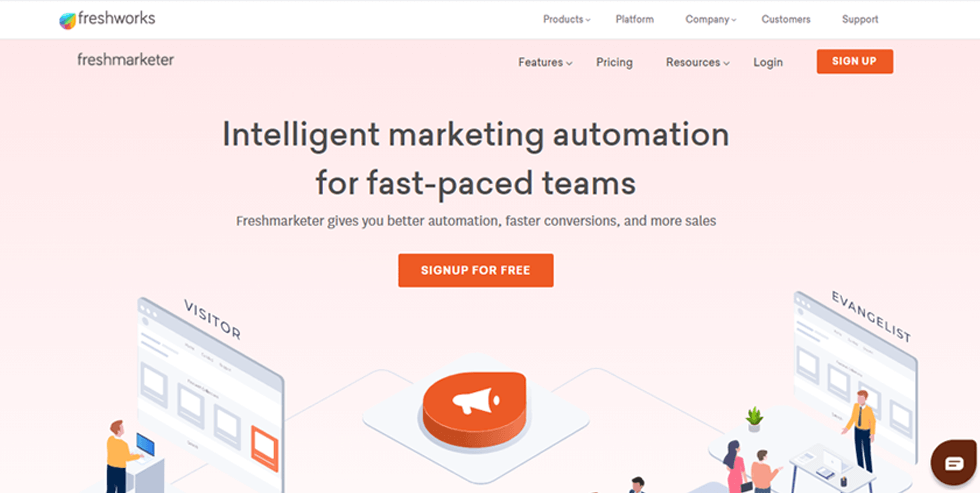 Freshmarketer (by Freshworks, a SaaS company renowned for its best selling software Freshdesk), has been built to utilize UX testing automation for improving conversions and boosting sales. Freshmarketer comes in two variants: a standalone tool or as a part of the Freshworks bundle. If you already use one or more of their software tools, this expands their utility.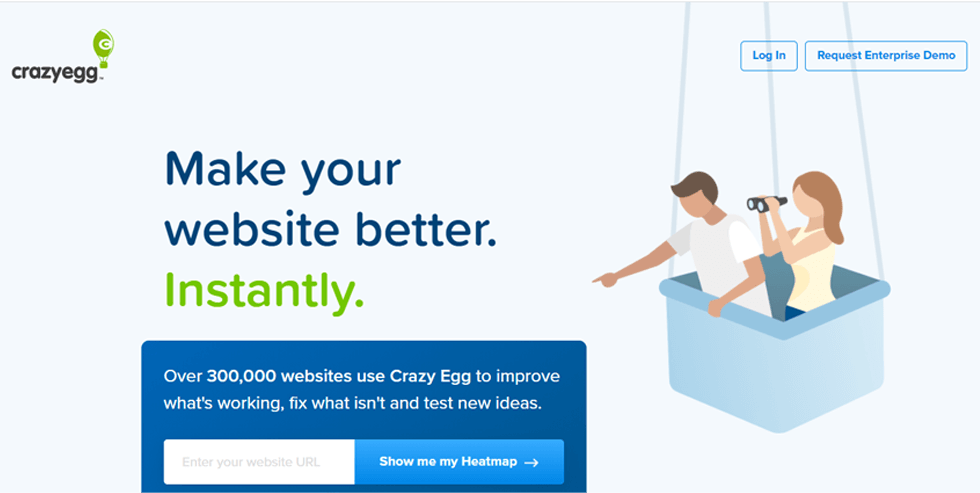 Crazy Egg records the entire user session of a website visitor so that businesses can understand general patterns of how people browse their site, or investigate a particular point in the buyer's journey where people are dropping off by seeing (in real-time or later) how people are interacting with their product or checkout pages.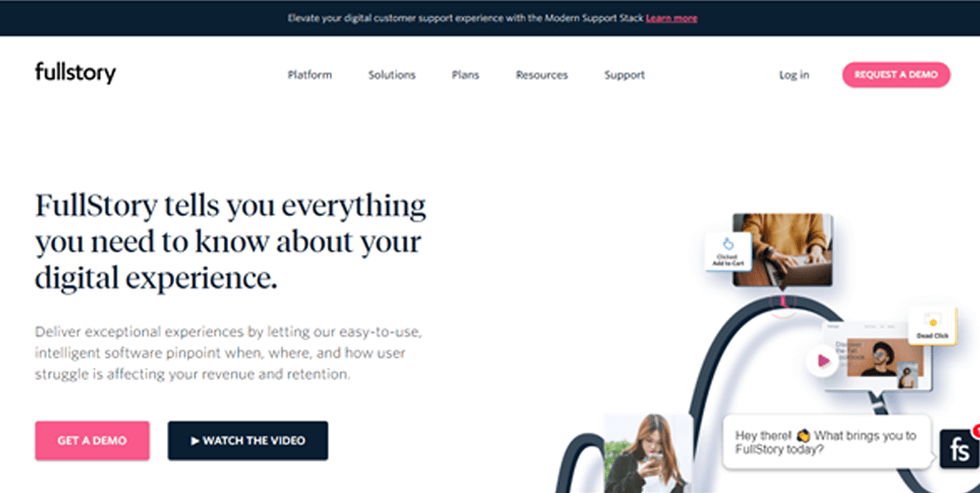 FullStory is used widely to record every user interaction from the point of entry into your website or app, without any tagging. User session data comes in handy to uncover hidden opportunities and understand visitor behavior. Businesses have been using FullStory to generate proactive insights and build custom reports based on user session data.

Social Feedback Tools
Social feedback tools are slightly different from run-of-the-mill customer feedback tools because they are mainly used to track user feedback through a social media 'listening' feature that helps brands understand how their users/customers are talking about them on social media platforms. This proactive approach lets you manage instances of customer dissatisfaction hurting your brand – especially if it becomes viral on social media.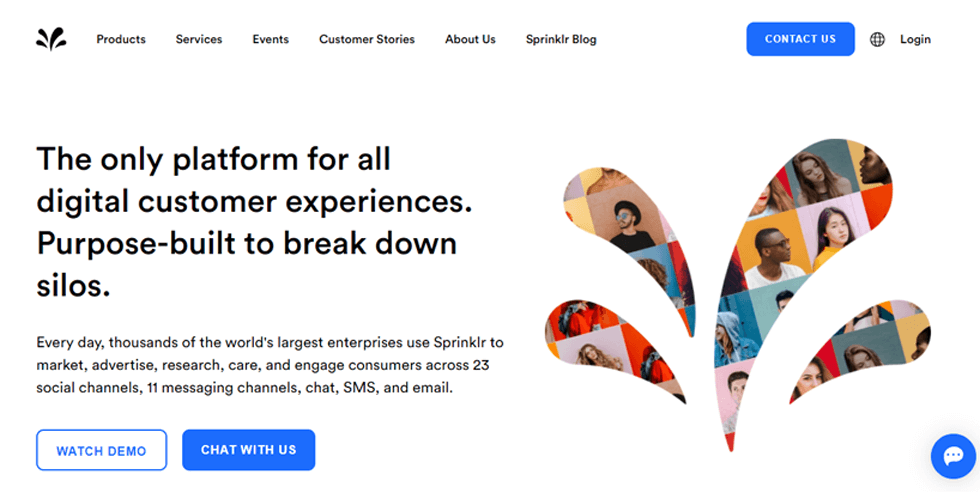 Sprinklr claims to offer the world's most complete enterprise Social Media Management System (SMMS) through the cloud, purpose-built to help large brands create, manage, and optimize valuable social experiences that customers will love, across 20+ social channels and brand websites.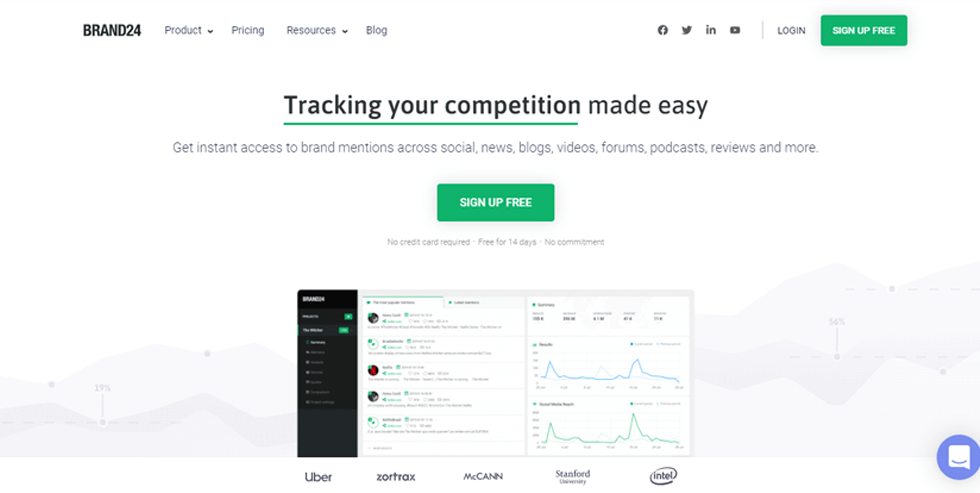 Brand24 is a social media analytics platform that tracks your chosen keywords across popular social media platforms. Based on numbers and quality of keyword and brand name mentions, Brand24 calculates social media reach, share of voice, and monitors hashtag performance. Moreover, the AI-driven sentiment analysis helps protect brand reputation, find marketing insights, and improve customer service.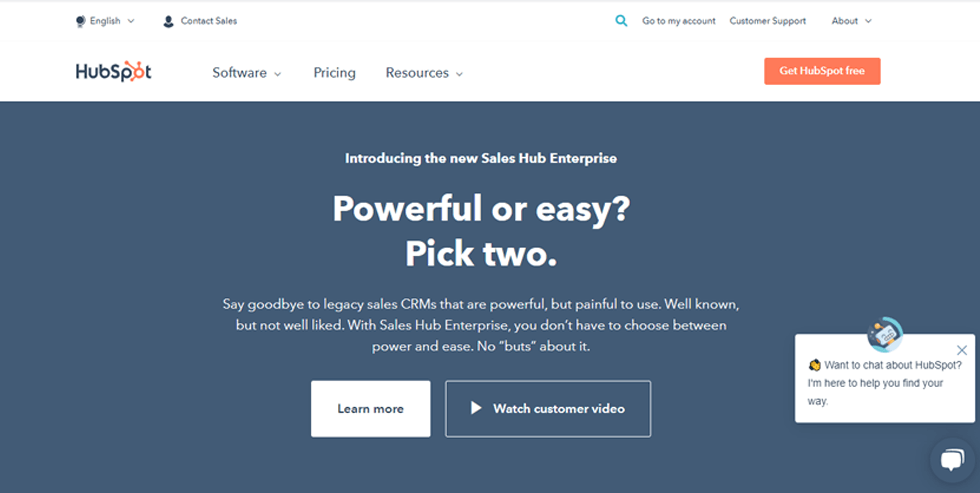 HubSpot is a versatile platform for taking care of most major customer-facing business processes. HubSpot has a wide range of offerings that cover tools for carrying out social media marketing, customer support, search engine optimization, and content management, and web analytics. HubSpot also integrates well with Salesforce, NetSuite, SugarCRM, Microsoft Dynamics CRM, and other related software.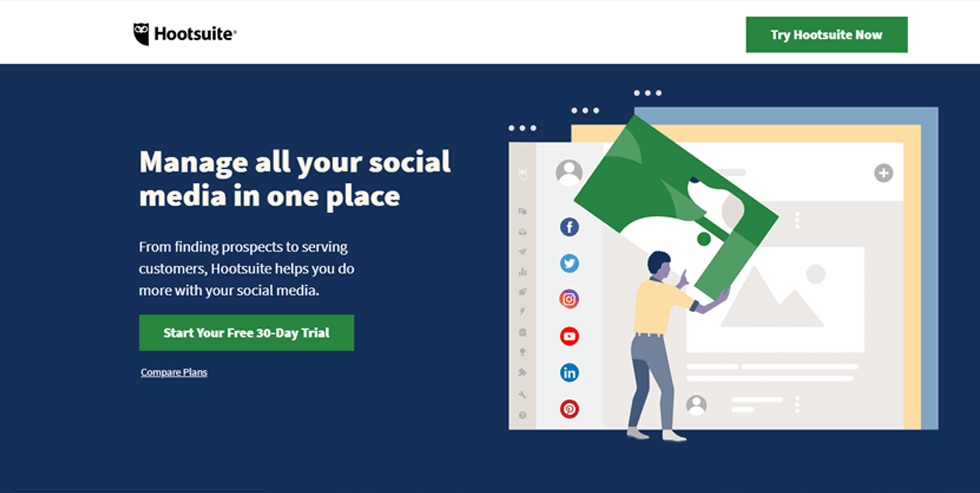 Hootsuite supports direct social network integrations for the most popular social platforms like Facebook, Twitter, Instagram, YouTube, and LinkedIn. It is a well-rounded social media management platform that can handle every task a social media manager can. Practically, with Hootsuite, businesses can curate keyword-relevant content and schedule their posts to reach the right targets, thus boosting revenues through social media marketing.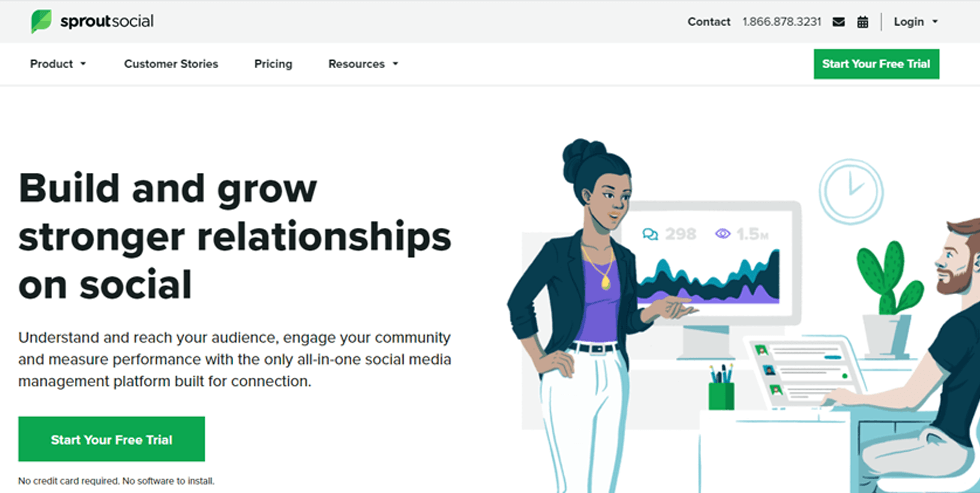 According to them, you can form real connections with those who love your brand through the power of Sprout Social. It is a social media management and optimization platform for brands and agencies of all sizes. Their platform gives companies a single hub for social media publishing, analytics, and engagement across all of their social profiles.
Video Feedback Tools
Video feedback tools put you in the customer's shoes, letting you see what they did while interacting with your product or service. This enables you to capture the user experience quite closely. To add even more value to the screen capture, you can combine it with unobtrusive surveys that blend in and do not intrude upon the customer experience. This approach lets customers share in-the-moment opinions, yielding insights that are 10X more valuable than email surveys.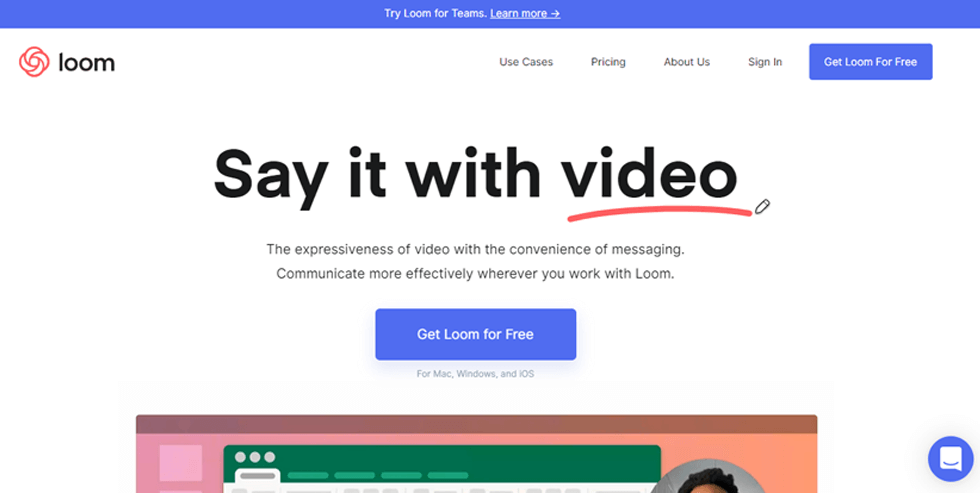 Loom combines the expressiveness of video with the convenience of messaging. It's an effective way of communicating with co-workers and even family. Businesses can benefit from using this screen recording tool to capture how visitors and users interact with their website features, web page CTAs and other visual components of the user experience.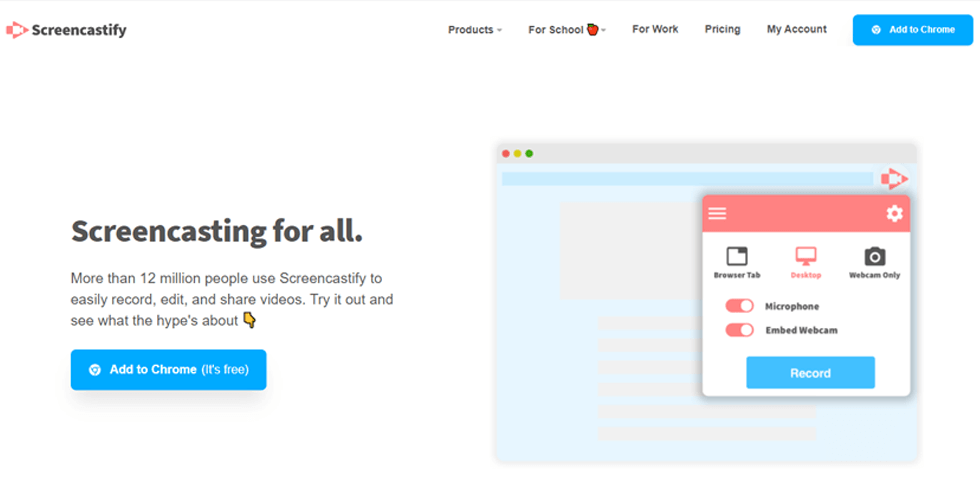 Screencastify is a free screen recorder developed for the Chrome browser from Google. No download is required to run this screen recording tool. Users can record, edit, and share videos in seconds. Videos are automatically saved to Google Drive, from where they can be shared further. Companies use this video feedback tool for learning customers' experiences with their products and improving them.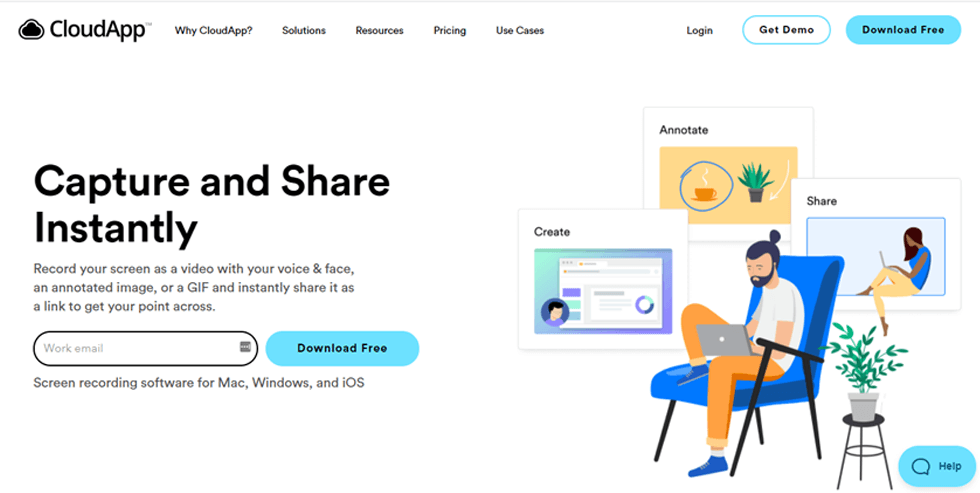 CloudApp is a screen recording software that doubles up as an image and video sharing platform for social media. It has features that support HD video, screencasts, GIFs, marked up images, and screenshots. Its output can be used for sales and marketing on social media, product design and software development, and customer success and support.
So there you have it!
With this lowdown about the various categories of customer feedback tools, it will be easier for you to choose the one that best fits your business's needs!
Qualaroo covers most aspects of what the best customer feedback software entails.
Do you want a free Survey & Feedback Software?
We have the world's most versatile user research & feedback survey tool starting at $0
More posts
November 12, 2020
CSAT surveys are the standard way to gauge the happiness of the customer with your product or service. They give customers a voice. CSAT data can be qualitative and/or quantitative. There are customer satisfaction survey designs that gauge the emotional CSAT on a figurative scale, as well as those that calculate definite numeric scores. But what kind of CSAT survey gets you reliable responses and data?
Read more