CASE STUDY
KingsPoint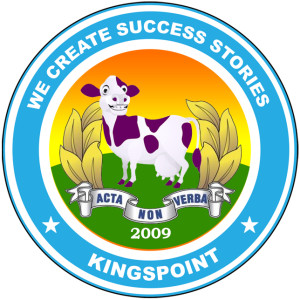 "Qualaroo helped us uncover and solve a problem that could be worth approximately $60,000 this year."
Steven Macdonald
Advisor, KingsPoint
The Challenge
Steven Macdonald first heard of Qualaroo through the Neil Patel's QUICKSPROUT BLOG and shortly thereafter saw it in action on the Moz website. Macdonald is an advisor at KINGSPOINT, an agency based in Norway that works with global brands like SUPEROFFICE and NAMEON helping them to increase the conversion rates of their websites.
KingsPoint's approach to conversion rate optimization (CRO) is based on their understanding that there really isn't any one-size-fits-all optimization plan. Macdonald explains, "What may work for me, might not work for you—conversion rate optimization is about understanding your customers and continuously improving the user experience." He continues, "If you really want to increase conversion rates you need feedback from your customers."
In order to obtain this customer feedback and help make the user experience better, they implemented Qualaroo.
The Solution
In addition to Qualaroo, they have implemented CrazyEgg heat maps on product pages, resource pages, and checkout pages and used Visual Website Optimizer for split testing.
Macdonald says they were pleasantly surprised by how easy the Qualaroo startup process was. He explains, "Within 2 to 3 hours we were collecting valuable customer feedback."
They use Qualaroo to ask questions like:
What information is missing from this page?
What can we do to improve our website?
What stopped you from completing your order?
Except for their checkout pages, they wait until visitors have browsed at least two pages before asking for feedback.
The Results
Macdonald explains, "The results have been fascinating—from finding out coupon codes had expired too soon, to uncovering issues with JavaScript preventing users from completing an order, to finding out that we were still promoting Mothers Day in late June." They've also found that a simple "Thank You" message promoting discount codes or sending visitors to their white papers page increases conversions.
Their best response, however, has been to the Nudge on the checkout page asking "What stopped you from completing your order today?" This question has not only provided the most responses, but Macdonald also claims the responses themselves have been incredibly valuable. In particular, it helped explain why conversion rates for Safari users were so much lower than those for Firefox and Internet Explorer users. KingsPoint was surprised to learn that checkout could not be completed by Safari users if JavaScript was not enabled.
Macdonald says that without Qualaroo they would still be unaware of the problem, which they're now working to fix, and for good reason—he claims that "based on conversion rates for both Firefox (12%) and Internet Explorer (9%), if we can convert just as many users with Safari then fixing this problem could be worth approximately $60,000 this year."
After seeing how valuable this direct feedback has been in improving the user experience, they have chosen to implement Qualaroo on several websites and in several languages.