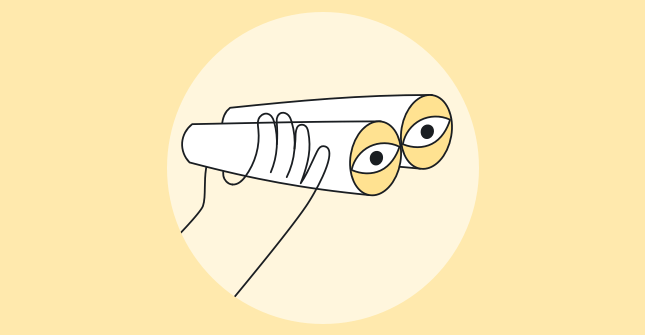 Software as a Service (SaaS) is currently a hot topic in the tech industry, as more companies use it as a way to create and sell their products. While SaaS is a great way to make money, customer support tools are still a crucial piece of the puzzle, and companies that want to succeed should take note.
A lot of SaaS companies overlook the importance of understanding their customer's requirements and giving them a great experience. The aim of this blog is to tell how important it is for companies to use a customer-centric approach.
All too often, companies spend time and resources on the wrong things and end up losing out on revenue. Whether you're a SaaS company looking to improve your customer experience or a B2B company looking to learn from other examples, this blog is for you.
But first, let us deep dive and understand what do you mean by customer experience in the SaaS industry and why SaaS companies should focus on building a strong customer experience strategy.
What is SaaS Customer Experience?
When we look at the SaaS customer experience at a granular level, it depicts how customers perceive your company, brand, and product.
This perception is built per interaction the customers have with the company. Every conversation from the start of the funnel is awareness of customer support. It also greatly depends on your product and how it resolves the customer's problems, and even it can make their business processes more efficient.
How your company sees you or perceives you is essential not just when we speak about customer loyalty but also in word-of-mouth marketing. Let's understand in depth why customer experience is important.
Related Read: 100+ Insightful Customer Experience Quotes
Why is CX Important for a SaaS Company?
Focusing on a SaaS product that is easy to use and understand is important, but we have news for you, my friend: competition is also high!
If you are working on building a world-class product, so is your competition.
It gives your customers a lot of options to choose from. Now consider a scenario where your competition is working on providing an excellent and consistent customer experience throughout their buying journey, whereas you don't.
Now, which company do you think that your customer chooses and recommends to their friends?
It's a no-brainer!
Obviously, the company provides a consistent and smooth experience throughout the customer buying journey. The latest reports suggest that the global spending on customer experience processes and solutions has reached over $640B. Here are a few reasons that you should strongly consider for building a strong customer experience strategy.
Competitive Advantage as CX is a purchasing factor for customers
A smooth buying journey and support is an important factor now for customers when deciding to give their business. Studies show that 74% of customers would switch companies if they find the purchasing process complicated and long.
Also, the same report suggests that 32% of customers would leave a company after just one bad experience.
Improved Customer Retention
According to Gartner's latest report, customer experience is the main reason for driving two-thirds of customer loyalty. A good customer experience helps not just in loyalty; retaining customers but also satisfied customers are the best source of personal marketing.
Business Growth
A good brand experience, as we said earlier, can lead to customers becoming your brand advocates. But that's not the only reason for which you should consider building customer experience channels; a new study also shows that 30% of customers are willing to pay more for excellent service.
This just means more business per customer and more revenue. Now that we know what customer experience is and why it is important, let us see how you can improve your customer experience.
How to Improve SaaS Customer Experience?
To provide good customer experiences to your customers, it's important that, as a SaaS company, you take the right steps in improving the areas of your business that deliver the most value.
Build CX Focused Team
First and foremost, building a customer experience or customer success team.
Why?
Let us tell you.
Having robust checkpoints during the customer journey will be crucial when improving mobile app performance metrics, whether it's updated or simply tracking website analytics.
Customer experience teams are instrumental in a company's ability to strengthen its brand awareness and reputation regarding the company's services for its customers.
These teams are directly responsible for ensuring one has a strong understanding of what it is that you are exactly working towards.
These same groups also have to make sure that everyone is on board with your vision, direction, and goals no matter where that team happens to sit within the organization as a whole which, in turn, enhances how an organization overall understands its relationship with each and every one of their customers on an individual level.
Optimizing Customer Onboarding
The onboarding does not happen in one go, and it involves various steps and conversations with the prospect, from the first mail, demo, training, and onboarding. And even after that, you have to engage with the customers for any future opportunities or just provide customer support.
If, in these and each step, you don't streamline and make your customer experience consistent, you will lose your client and the client's network opportunities.
Here are a few tips for onboarding stage wise:
Early Communication: As soon as you sign up, to make your customer feel valued, send in a welcome message thanking them for choosing your brand and providing any necessary information. If you cannot get back as soon as they sign up on your website, let them know that you will get back at your earliest convenience or automate the whole process.
Post that ensures that you reply to customer emails at your earliest and without keeping a long gap in between.
Effective Training: After making a sale, it's vital to ensure your customer is ready to get the most from their product. Training is a crucial step in the onboarding process because you want to make sure your customers don't feel like you have failed them by taking their money and not giving them what they need on day one.
No matter what kind of education or tools are available for setup, it's important to recognize that every customer will be different in terms of needs – some may prefer self-discovery. In contrast, others may want or require more guidance when first interacting with their purchased software. Presenting these options makes everyone better off in the long run because no two people are alike, and everyone has different learning curves.
Onboarding Guides: It is also important to provide any post-training guide or product guide that your customer might need. When your customers seek information, they've got to find it quickly and with minimum effort. Your website should provide content that's clear and easy to understand, and sophisticated enough for frequent users (who may be advanced). It should also be engaging – no one wants to read dry, non-engaging content!
Customer Support: Don't limit your customer support to outdated calls. Utilize the advancement in technology and provide customer support in every channel possible. Utilize AI-powered chatbot technology to provide customer support on WhatsApp, Instagram, Website, Phone, IVR, messaging, Google, etc.
Collecting Product Feedback
The next way you can enhance your customer experience is by actually listening to them, and what better way than taking feedback in an interactive survey?
Here are survey types that you can use to listen to the voice of the customer.
NPS Surveys: Net promoter score measures a customer's loyalty to the brand. Here a single question is asked to a group of people.
CX Surveys: This survey typically tries to determine the customer's feelings about the brand by asking a series of questions, mostly based on a rating system.
Usability Surveys: Usability surveys are designed to understand the interactivity quality of the brand and the survey.
Social Listening: Here, you use your various social platforms, SERP, and other tools like Brand Mention for understanding how your customers perceive you or what they are saying about you.
Taking Decisions on Customer Feedback
Now that you know how your customers feel about you and what their feedback is, then it's time to work on the feedback. Divide the customer feedback into immediate, short term, and long term, and then check which feedback is doable. Post that, start working on the customer's feedback.
Related Tool: 10 Best Product Feedback Tools & Software
Providing Good User Experience on Website
SaaS needs a proper user interface much more than other companies. This is because your website is your client's main point of contact on average, and they will use your site to gather information and file support tickets, for example. Therefore, your site must showcase an exceptional UI design or user experience (which translates roughly as 'an enjoyable time on page').
Improve Overall Support Experience
As we said earlier, it's important to work on every aspect of customer support and customer buying journey for improving the customer experience.
1. Chat: Streamline your customer support by providing automated chat support on the channel your customer prefers like WhatsApp, RCS, Apple messaging, Google Maps, Google search console, Instagram, Facebook, etc. Omnichannel chat support can engage your customers on every medium and channel instantly.
2. Self Service: Tools like FAQ,Online customer service Knowledge base, chatbot, live agent support, are excellent tools for providing self-service support to your customers now that more and more people prefer self-service to having a conversation with an agent.
There are a wide range of software solutions that can help you create FAQ pages to provide unlimited online customer support, user manuals and other help guides. It also supports integration with other help desk software and ticket deflection features to enhance customer experience with your SaaS.
3. Email: Streamline and automate the mail journey from the point of contact to the point of sale so that you can provide consistent communications to your customers.
For example, if a customer inquires about your product on the website, an automated mail saying that your team will get back to them as soon as possible should be triggered along with some helpful resources, testimonials, and case studies – to build trust in your customers.
Measure Customer Support Experience
A SaaS company's Net Promoter Score is helpful if you have a reputation management strategy in place, but it doesn't provide accurate information about negative reviews customers are leaving behind on the web.
It would be best for getting a holistic view, if you also tracked CSAT scores to get a general idea of customer satisfaction and establish trends, but your specific objectives may vary depending on the nature, demographic, services and complexity of your business processes.
Apart from this, you should also track the churn rate of your customers, failing to sign up or renew, etc., to understand if something is wrong with your customer success strategy.
CX is the key for retaining customers
A customer's experience with your SaaS product is critical to retaining them and growing your business. You need to ensure that you are providing a product that is easy to use and understand and that you are providing them with the support they need when they need it.
We hope you enjoyed this blog about how to improve the SaaS customer experience. With this knowledge, we hope you can improve the experience of your customers and your own experience as a business owner.
Want insights that improve experience & conversions?
Capture customer feedback to improve customer experience & grow conversions.