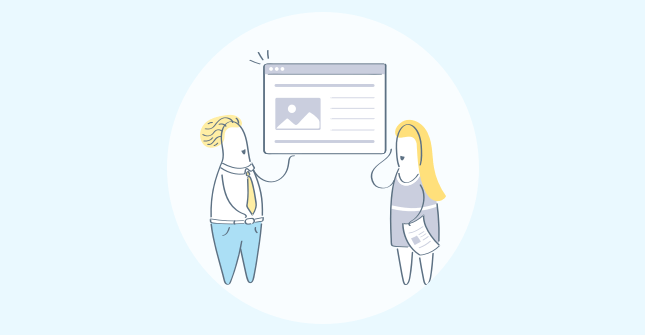 If you take away one thing from this article, it's never to underestimate the power of surveys and survey incentives!
Why, we hear you ask?
You can collect honest, authentic feedback about your products and/or services.
You can gather vital information about your customers, including their current satisfaction, likes, dislikes, and purchase intent.
You can gauge potential interest and support before launching new products and services
Of course, although some loyal customers may be willing to spare their time answering questions important to your business, offering incentives can be a great way to encourage more people to have their say. Time is money, as the adage goes, so if you expect people to answer your questions, many will expect to receive something in return.
What are Survey Incentives?
Survey incentives are rewards that are given to the customers to inspire them to take part in your survey. The main types of survey incentives are:
Money: This could be tailored to your budget, with payments made on completion of the survey. Of course, the more you offer, the more people will be likely to take part. On the downside, it'll cost you more!
Prizes: Maybe you have a new product coming out or an exclusive prize that your customers are desperate to get their hands on. The better the prize, the more people will take your survey!
Once you've decided which survey you'd like to run and the incentive, you need to choose when to reward people. The two available options are:
Promised incentive: When you give someone an 'IOU,' promising to reward them with a gift or financial reward once they've taken part.
Prepaid incentive: When you give people their incentive before taking your survey. Although this is shown to be an effective strategy when it comes to increasing open rates, it can be more expensive as you offer the incentive to everyone within your target audience, even if they don't fill out your survey.
You also need to consider your distribution strategy to make sure as many people as possible see your survey. With Qualaroo, you can survey visitors on your website or app at the right moment, meaning you can gather contextual website, in-app, or product feedback when it's most relevant.
---
With Qualaroo's multi-channel support, you can be sure to reach as many people as possible no matter where they are. You can also gather stats around conversion rate to uncover insights into why potential buyers aren't converting, as well as UX feedback.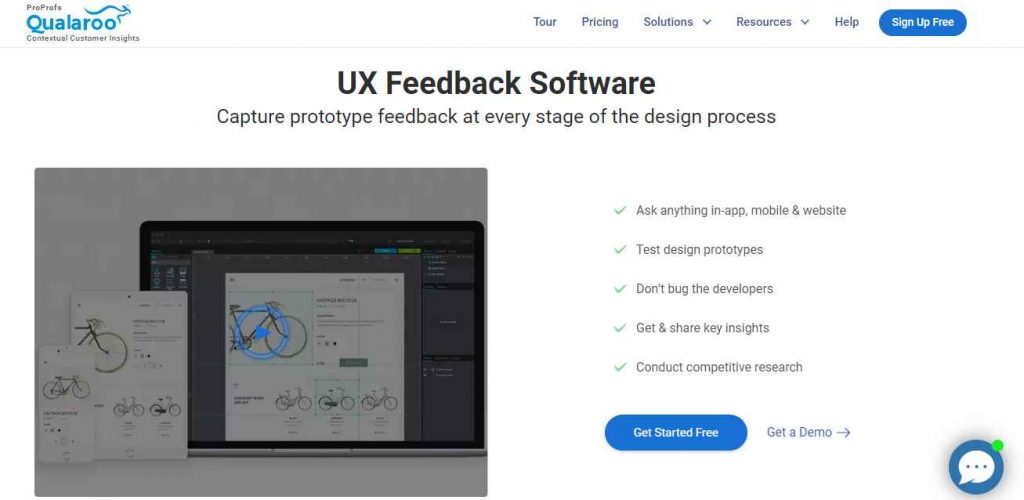 ---
If you do decide to send your survey via email, following best practices can help to increase the email open rate. For example, using 6-10 words in the subject line has been found to lead to the highest open rate, at 21%. You should keep an eye on e-commerce and the latest marketing trends too.
How to Reward Survey Entries
Now you know the whys, whens, and hows of survey incentives, it's time to talk tactics! Read on for a few tips and tricks to boost your response rate and see the business benefits come rolling in.
1. Customer Rewards
Increase customer loyalty by incentivizing survey responses with the likes of rewards such as:
A free gift
Offering to make their next order free
Offering a free service
Product samples
Branded limited edition items
Financial incentives
By treating people with a product available within your business, you give yourself an extra opportunity to encourage future orders or widen their knowledge of your product catalog.
What's more, with 75% of consumers saying they favor companies that offer rewards, this strategy could help to retain your audience as well as result in top-quality survey responses. With 82% of companies agreeing that retention is cheaper than retention, an initial investment could also be a smart move longer term.
If you'd prefer, you could simply offer people money for taking part, for example, a $5 survey incentive. This can be a good option if you have a wider target audience for your responses.
2. Discounts/Coupon Codes
Similarly, product discounts can also incentivize survey responses. For example:
20% off your next order
A coupon code (available for a limited period)
A code to share with friends
It's important to think about the amount of time you're asking from someone and consider if it marries up to the reward. If you have extensive survey questions that will take 10 minutes or more, people may expect a higher reward. If on the other hand, you're looking to gauge broad opinions on a given topic rather than drill down into the details, a small percentage discount or coupon code may tempt enough people to gather meaningful results.
Offering coupons is also a great business strategy, with research finding that 29% of shoppers will purchase an item they didn't originally intend to buy if there's a steep discount. On top of this, retailers with a coupon marketing strategy see 26% higher average order values from customers who use them.
Tools like Qualaroo can help you create beautiful-looking incentivized surveys that you can use to attract a large number of potential respondents. With Qualaroo's sophisticated branching, you can ask your customers to take the surveys and give discount codes to them at completion.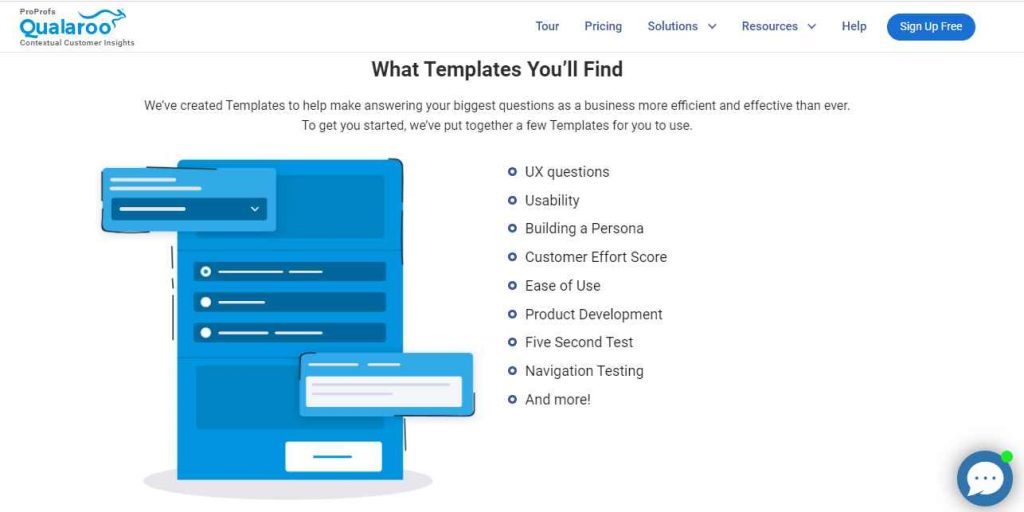 Finally, coupon usage is strong across the board in terms of age groups. Research has found that 86% of Millennials plan their shopping list using coupons, followed by 80% of Gen Xers, 72% of Gen Zers, and 69% of Baby Boomers. With such an appetite for coupons, they make a great survey incentive to consider.
3. Giveaways
Let's not forget all-important giveaways, which can certainly help increase the response rate of email surveys! What you choose to give away is up to you, but it could include:
A limited edition gift
A best-selling product
A gift card
Vouchers
You have different options here. You could offer everyone a free gift, or limit the number of gifts available.
If everyone that takes part can win a free gift then you need to consider the budget, and no doubt offer a prize with a lower cash value. If you set a limit, this can help keep on top of costs, but then again will limit the number of responses you receive.
Giveaways can be a great incentive as they can appeal to a wide audience and certainly not just your current customers. Research has found that 34% is the average percentage of new fans acquired with a new contest or promotion. This may become a new and crucial element of your sales plan, if you haven't considered adding it yet – do it now. Even for a test – you may be surprised by the results.
4. Access to Digital Resources
If your business model surrounds a subscription service, offering survey participants free limited access to the premium package can also work well as a reward. These incentives could include:
Ebooks
Podcasts
Guides
Exclusive content
This not only rewards participation but also gives people the opportunity to sign up for your services longer-term—win, win!
How you run these incentives is of course, up to you, but if your survey surrounds a particular theme, you could offer customers a relevant free resource. Or you could decide to give people who have taken part free access to all your online resources for a finite time period. You also benefit by showing people how great your services are, hopefully encouraging them to sign up at the end of their free trial!
Here, tools like ProProfs Knowledge Base can help you create both public and private knowledge bases, FAQs, documentation, self-help articles, and many other digital resources that your audience will find extremely useful.
---
Don't underestimate the appetite for online resources as a survey incentive, with 191 million ebooks sold in 2020—up 12.35% from 2019. Podcasts are also an incredibly popular option, with almost 60%of US consumers listening to them. Is there a subject or a personality especially important to your target audience? If so, creating an exclusive piece of content available only to participants could be a way of incentivizing survey responses.
5. Competition Entry
If you offer one higher value incentive, people will decide whether the incentive is worth them having a go. It's almost like playing the lottery, but on a less grand scale! Examples of this could include:
A high-value gift card or voucher
An experience
The chance to be featured on social media
Depending on the size of your social audience and the appeal of your brand, offering entrants the chance to be featured on the social media pages can also appeal. If more budget is available, then offering people the chance to be entered into the draw to win a big prize may capture more people's attention. The better the prize, the more people will likely take part!
---
If you decide to run a competition, then there are simple things you can do to make users' lives easier and increase traction. For example, research has shown that there is a 189% increase in conversions when users can automatically fill in data from a social media profile.
It's also important to promote them well, with research finding conversion rates for filling out contest forms also more than doubled when the link is embedded in the brand's Facebook page.
Time to Nail Your Survey Incentives!
Now you know how to incentivize survey responses, it's time to plan your activity! Ask yourself important questions like how important are the results to your business' success and how much budget you realistically have available.
Once you have a concept in mind, a good thing to do is ask yourself and others around you whether you'd take the survey with the available incentives. Also, there's no harm in running different survey incentives to see which works better for you and your audience.
Once you're ready to go, you can use an online form builder to create a high-quality survey quickly and easily. Best of luck!
Guest Author: Hermione Wright
Hermione Wright covers web topics for Envato. A freelance writer for many years, she works with B2B and B2C businesses of all sizes creating content for diverse industries, including technology and design.
After her English Language & Literature degree, she completed her NCTJ journalism qualification and wrote news and features for local and national newspapers. She has worked in the digital editorial space for more than a decade.
Want insights that improve experience & conversions?
Capture customer feedback to improve customer experience & grow conversions.