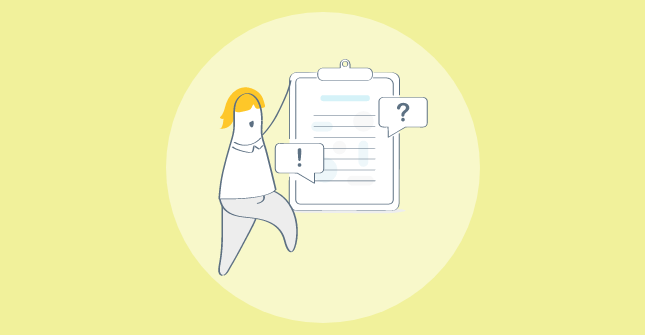 If you are running a business, you need regular updates about the status of both internal and external operations. And that's where business survey questions come in handy.
These questions provide insights about both customers and employees to boost engagement, revenue, satisfaction, and productivity.
For example, if you don't collect regular feedback on employee performance, it becomes difficult to recognize the best talent in your organization. In the same way, tracking different customer experience metrics is essential to optimize their journey.
And it all begins with the right questions.
That's what we have for you in the store in this post. We have categorized and listed different professional business survey questions that you can use at your end. Each category focuses on a different aspect of your business on which you want to collect information and feedback data.
So, let's buckle up and start the ride.
What Are Business Survey Questions?
Business survey questions let you collect data from customers and employees to channel the insights into achieving your business goals.
Whether it's about improving your products and services, customer experience, internal team collaboration, hiring process, or any other process in your company, business surveys can make it happen with targeted insights.
These insights from big to small business survey questions offer several benefits, such as:
Help to assess employees' performance, growth, and work-life balance.
Give you an idea of why an employee has quit so you can improve the work environment for other employees.
Provide insights into customers' issues and problems with your products and services.
Let you collect feedback from users at every stage of the product life cycle to design optimal solutions.
Help to understand the target market to design targeted marketing campaigns.
Types of Questions to Ask on a Business Survey
You can add different question types to your business survey depending on the type of data you want to collect, i.e., quantitative or qualitative data. We have listed some of these below:
1. Single-Choice Questions
Single-choice business survey questions let the respondents choose only one answer from the given options. These questions are helpful to assess the consensus of your customer base and segment the audience into different groups based on the answers.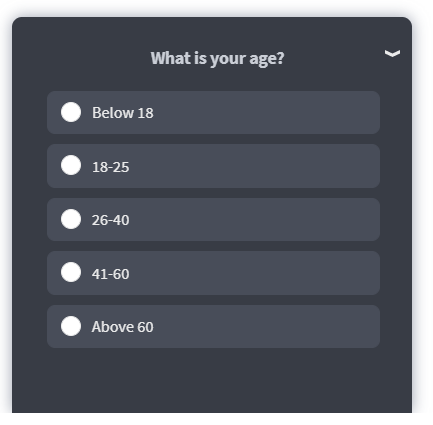 ---
2. Multiple-Choice Questions
With multiple-choice questions, the respondents get a little more freedom to choose more than one answer from the given options.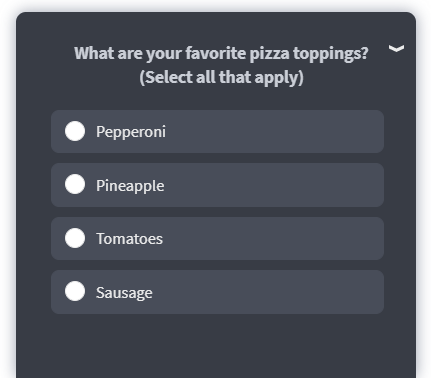 ---
3. Dichotomous or Yes/No Questions
Dichotomous survey questions for businesses carry only two answer choices – Yes and No. You can add these at the start of your business surveys to disqualify irrelevant respondents or segment the audience.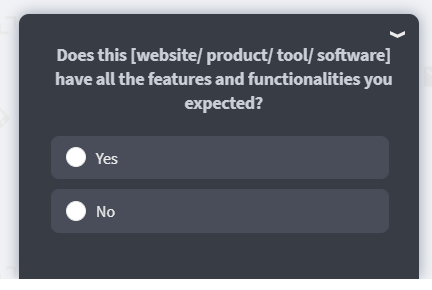 ---
4. Free-Text Questions
If you're trying to capture the actual thoughts of your customers or employees, free-text questions are the way to go. They give an open space for the respondents to write their answers freely. These questions are good to collect in-depth data from the target audience without restricting them to predefined choices. But they are also harder to analyze.
---
5. Rating Questions
Rating questions can make your company questionnaires more interactive. You can add emojis, stars, or numbered scales to collect ratings from both internal teams and customers. Some of the business surveys questions examples that use rating scales are Net Promoter Score(NPS), Employee Net Promoter Score(eNPS), and Customer Satisfaction Score (CSAT).
---
6. NPS & eNPS Questions
The difference between NPS and eNPS business plan questionnaires is the target audience. While the NPS survey collects data from customers, eNPS is designed to survey your employees. They gauge the respondent's long-term experience, which translates directly into your business KPIs like loyalty and company advocacy.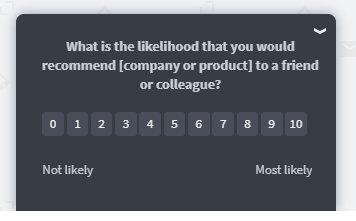 ---
Related Read: 18 Best Net Promoter Score Survey Tools & Software
7. Date & Time Questions
As the name suggests, these questions ask respondents to choose a date and time. These business survey questions are suited for scheduling meetings, events, and other appointments with your internal teams and customers.
---
8. Lead Capture Questions
Lead generation business survey questions carry fields that collect customers' contact information like name, age, email address, and phone number.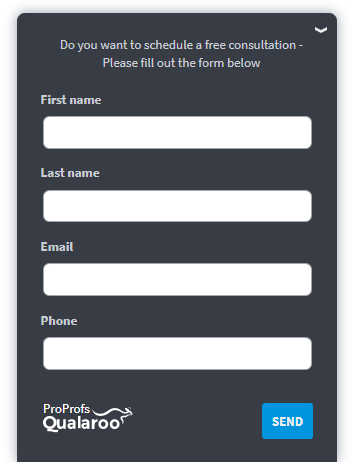 ---
Related Read: 60 Best Lead Generation Software
100+ Best Business Survey Questions for Creating Questionnaires
With the basics out of the way, here are targeted business questions you can directly use in your surveys and questionnaires:
1. Business Survey Questions for Customer Service Evaluation
Customer service is an integral part of your customer experience strategy. These business survey question examples let you test the quality and effectiveness of your support staff:
Overall, how satisfied are you with our customer service?
Based on your recent experience with our support staff, how satisfied are you with our customer service?
How likely are you to continue using our services?
How polite or impolite would you say our service staff was?
How knowledgeable or unknowledgeable would you say our service agent was?
Based on your service experience today, how likely are you to recommend our services to your friends and family?
How can we improve our support services?
How satisfied are you with the following aspects of our customer service: quality, professionalism, responsiveness, resolution speed
2. Business Survey Questions to Uncover Customer Issues
If your customers face issues, it means they are not happy. It makes your business vulnerable to attribution, lowering your revenue sources. It will also affect your customer acquisition efforts if the leaving customers post negative reviews on the internet.
So, here are some survey questions examples for businesses to uncover and curb those issues in time:
Is there anything preventing you from signing up for the free trial?
Does this web page meet your expectations?
What would you like to improve in the checkout process?
Is there anything preventing you from doing what you came to do on the website/app?
What's preventing you from filling out the signup form?
Did this page meet your expectations?
Did you find what you were looking for on the page?
Is our pricing information clear?
How can we make this site more useful for our visitors?
Is there anything on this site that doesn't work the way you expected it to?
Is there anything preventing you from making a purchase?
What's the one thing that nearly stopped you from registering for a free product demo?
3. Business Survey Questions to Collect Employee Feedback
Use these questions to optimize employee onboarding, build a positive workplace environment, assess employee work satisfaction, promote personal and professional growth through regular feedback, track employee performance and collect important data from exiting employees.
Overall, how satisfied are you with the company?
Please rate your satisfaction with company policies and employee benefits.
How often does your manager share feedback with you about your work?
How helpful has been the manager's feedback in improving your work?
Do you have any feedback or suggestions to improve company/employee relations?
How would you rate your following skills: communication, technical, leadership, organizational, and people?
Do you feel valued at work?
Do you have the resources you need to perform your job well?
Do you have any suggestions on how to improve the work environment?
Are you facing issues in your current job position? If yes, then please explain:
How would you like to be recognized or rewarded for a job well done?
Looking back at the quarter, what are the things you wish you could have done better?
How would you rate the leadership skills of your manager?
Is your manager able to delegate responsibilities or tasks properly?
What made you decide to leave the company?
What did you like most about working here?
How would you describe your current workload?
How frequently did you get performance feedback?
Please rate the following aspects of your onboarding process on a scale of 1-10 (1-lowest and 10-highest)
Are you satisfied with the information you received during the onboarding?
Did you receive help from our onboarding expert when needed?
Did the onboarding trainer answer all your questions?
What did you like the most about the onboarding process?
Which part of the onboarding did you not like?
Overall, how satisfied are you with our onboarding?
---
4. Business Survey Questions to Create a Customer Success Story
Success stories and testimonials are credibility markers for any business. They prove that real people are using your products to solve their problems. That's why you need a dedicated testimonial page on your website.
Here is a small business questionnaire sample to collect data from happy customers and publish their success stories:
What's your name?
Please specify the name of your company?
Please let us know about your role at [company name]?
What does your company do?
Before choosing [product name], what problems were you facing?
What are the ways that our [product name] has helped you?
What do you like the most about our product?
Which product features and integrations do you use the most and why?
5. Business Survey Examples to Capture Lead Data
Lead generation forms turn simple visitors into potential prospects by capturing their contact details. Use the following questions to design an effective lead capture form:
Please specify your name
Company
Title
Email
Phone number (optional)
What would you want to use the product for?
With tools like Qualaroo, you can use advanced targeting options to target visitors based on their behavior and actions to show the lead generation form to the right prospects.
6. Business Survey Questions Examples for Product Feedback
Your products are the shining knights of your business, so it is logical to make them better for the customers. Product-based business survey questions play a huge role in making this possible.
These can help you deliver the optimal solution from the get-go. You can use these surveys at any life-cycle stage of a product like concept stage, development stage, post-release, and onboarding.
Which feature do you want to see in the product next?
Have you tried our new feature: [feature name]? How would you rate it?
What do you like the most about our product?
How likely are you to recommend our product to your friends and colleagues?
What issues did you face while using our product?
Overall, how satisfied were you with the product?
Which feature do you think we should add to improve our product?
Based on your experience, how would you rate the following aspects of the product:
Please rate your overall experience with the product?
What goals are we helping you achieve? (Free-text)
How can we further improve [feature name]?
How easy or difficult is our product to use?
7. Business Survey Questions for Market Research
Use these questions for various purposes like market segmentation, understanding your target market, and mapping their preferences to channel the insights into various business strategies.
Please specify your age.
Select your highest level of education.
What is your current job title?
How do you do your holiday shopping?
Please specify your gender.
Name of your company?
Have you ever boycotted a brand? If so, which brand and why?
Which channels do you use for grocery shopping – online or through outlets?
How do you search for the products you want to buy?
Which of the following factors affect your buying decision for the [product name]?
Between price and quality of the item, what affects your buying decision more?
How much time do you spend on social media daily?
What should be the ideal price of the [product]?
Related Read: 100+ Market Research Questions to Ask Your Customers
8. Business Survey Questions for Brand Awareness
How well do people know about your brand? What do they think when your brand name comes up? Are they able to recognize the brand easily?
These are some of the crucial questions you need to ask customers to find where you stand in the market and what needs to be done to improve your brand image.
Have you heard of the [brand name] before?
Based on your experience with [brand name], would you recommend it to others?
How likely are you to purchase from this brand again?
How do you feel about this brand?
Describe your experience with [brand name].
Have you purchased a product from [brand name] before?
Are you currently using a product of [brand]?
Of all the brands listed below, which do you feel is the best brand to purchase [product name]?
Which of the following products of [brand] have you tried? (Select all that apply)
9. Business Survey Questions for Competitive Analysis
Whether it's product placement, improving your products, or acquiring new customers, competitive analysis lets you compare your products with your top rivals so you can outpace them in the market. Use these questions to gauge why your target audience loves your competition to do better and earn those customers:
Which product/service would you consider as an alternative to ours?
Why did you choose our [product name] over other available options in the market?
What are the three biggest things that persuaded you to choose use rather than a competitor?
Which brand do you think best fits the following traits?
How would you rate our product quality compared to our competitors – Better, worse, or about the same?
Have you seen any website/product/app with a similar feature?
Which other product options did you consider before choosing our [product name]?
Rate our competitor based on the following:
Ask the Right Questions With Qualaroo to Grow Your Business
There is a need for constant vigilance to maintain the smooth working of your customer-facing and backend operations. And with the right business survey questions, you can gather targeted information and insights to make well-informed decisions. You just need the right tool to make it happen.
Qualaroo has all the features to make business surveys more relevant and interactive, like skip-logic, 12+ question types, and pre-built business survey questions templates. Plus, with its advanced targeting options, you can ask the right questions to the right audience at the right time.
But it doesn't end here. It also features AI-based analysis techniques like the sentiment analysis engine to help you extract valuable insights faster even from free-form responses that are otherwise hard to analyze.
So choose the questions from our list to build your business survey from scratch or use the readymade templates in Qualaroo and start collecting feedback from your customers and employees today.
Want insights that improve experience & conversions?
Capture customer feedback to improve customer experience & grow conversions.