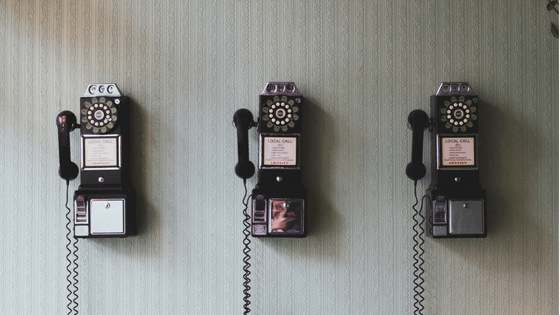 We've all been there: you're on a website trying to buy a product or get access to a service, when you're bombarded by the dreaded survey questions. It can be exhausting and survey fatigue is real. Businesses must understand that your visitors are often coming to your site for a product or service to solve their problem—gathering feedback should be secondary to that.
However, asking key questions to gain user feedback is extremely important for businesses to be able to deliver on their customers' expectations and make improvements. Fortunately, there are ways to obtain this feedback without being obtrusive. We've broken down the top considerations in creating that strategy: timing, placement and length of survey.
Timing Is Everything
This is the number one rule in gathering user feedback: when your customer is in the sales cycle, don't disturb them. Converting customers is the goal, after all.
If I'm trying to drive sales, I'm not going to ask for feedback; a better option would be to ask around milestones, such as signing up for a newsletter or just after making a purchase. These are perfect opportunities to ask a question gauging their experience.
The same goes for missed milestones. If a customer is abandoning their cart or navigating away from a landing page without taking action, prompt them with a question about why they're leaving without completing the action. This type of feedback adds context to funnel statistics you may already be recording, making the data more actionable.
Be Strategic with Placement
Getting to real "moments of truth" when gathering feedback from users is no easy task; however, we've found that placement makes a difference. For software as a service (SaaS) companies, the best place to prompt actual users of your product is within the dashboard. Placing the question in the dashboard has two benefits: (1) you allow your customer to experience your product without interruption, and (2) they can offer feedback in an authentic context. This type of unbiased feedback is vital, especially when measuring your Net Promoter Score (NPS).
Bonus Read: SaaS Marketing Strategies : Techniques to Grow Your Business
Great design shapes the way users interact with your site. If an on-site survey prompt is laid over text or relevant content, it not only draws the user's focus from the call to action, it also prevents the user from gathering all the information they need to make a decision. We advise placing survey prompts in the bottom right-hand corner of the page: it's contained and doesn't distract from the content on the main area of the page.
Keep It Short
Companies want to know everything about the customer's wants, needs, preferences and turn-offs. In theory, this is great news, but communicating that information is time consuming for the customer. Rather than present a lengthy survey about several experiences the customer has had over their journey, it's far more effective to use shorter surveys at multiple touch points throughout the customer's journey. This practice makes consumers more willing to actually respond and give honest feedback rather than simply clicking through to "get it over with."
Conclusion: Keep Customers First
Designers and marketing professionals can easily get caught up in gathering customer feedback and lose sight of the bigger goal: to solve a customer's problem. Using these best practices will create a space where users feel comfortable providing feedback and ultimately become invested in forming a relationship with your company.
Want insights that improve experience & conversions?
Capture customer feedback to improve customer experience & grow conversions.