The world is getting smaller and web businesses continue to evaporate borders…we get it. So now we've made surveying across multiple languages a total breeze. Gone are the days of having to translate and replicate survey campaigns in different languages manually.
With Dynamic Language Selection our platform does the translating for you. Easily switch between over 100 languages by selecting one from our dropdown menu. You can now focus on regions or countries with greater efficiency. Our kangaroo just became that much more cosmopolitan.
---
Sign in to your Qualaroo account today to give it a test drive.
---
Once you've finished creating your survey, simply select Add Variation > Select the language you'd like to add from our dropdown menu > Select how you'd like to translate your survey – Add as many variations as you'd like!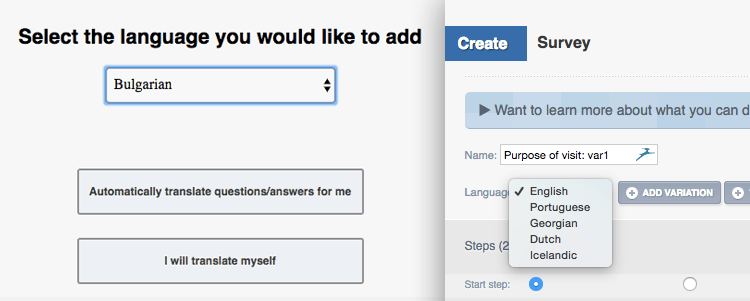 Toggle between different language surveys with the click of a button to survey website visitors in any language!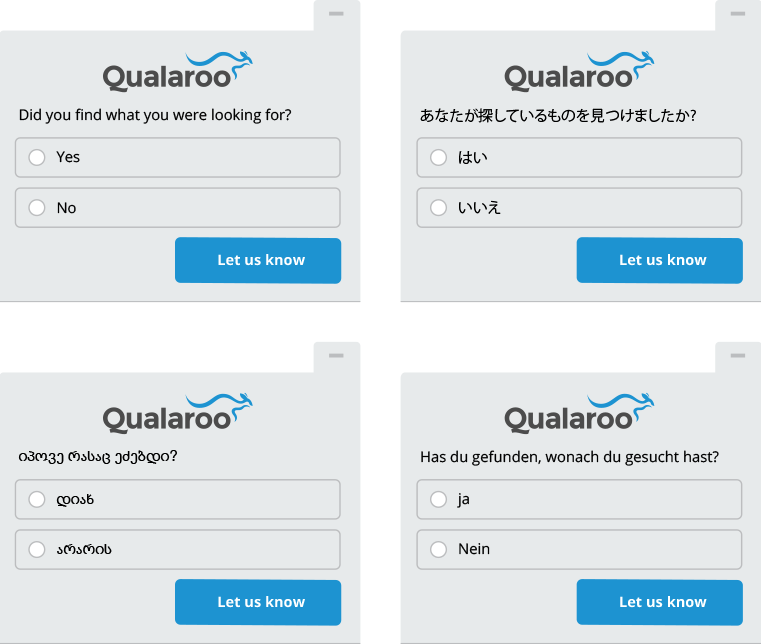 ---
Sign in to your Qualaroo account today to give it a try!
---
Want insights that improve experience & conversions?
Capture customer feedback to improve customer experience & grow conversions.