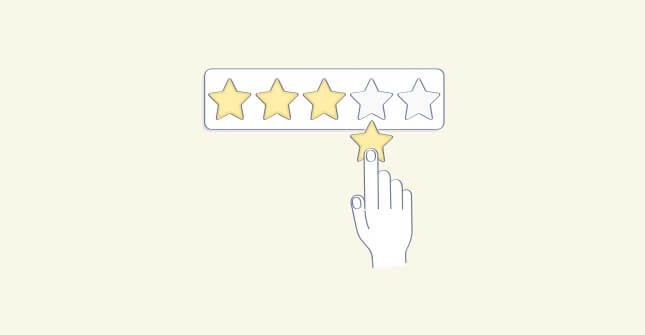 Measuring customer satisfaction is becoming more and more important with today's highly aware and actively involved customers, because they have multiple platforms on which to share their views, both good and bad. This in turn can have a remarkable influence on other prospective customers about your business's products and services.
Social media channels such as Facebook, Instagram, Twitter, TikTok, and their ilk have made the sharing of opinions a matter of a few taps on touchscreens, giving each and every customer a voice that stays around for eons in digital archives.
The silver lining, though, is that it works both ways. Proactively responding to what people say on social media is a surefire way to improve customer satisfaction.
Watch: How to Create In-Context Surveys
---
You can also use the same social media platforms in addition to the usual mass media advertising channels to propagate your brand and spread the word about your seasonal discounts, special sales as well as active promotions.
To put these (and more) points in perspective, let us take a look at what one of the most followed football clubs in the world, Manchester United, did to measure customer satisfaction in their world-spanning fanbase.
Make Customers Feel Heard
Acknowledgment messages
Follow-up questions
Customers like to feel involved in the decision making process of the company they interact with, so it is a good idea to seek their input and tell them that their opinion counts.
To illustrate this point, Manchester United successfully used automated bots as well as real accounts of their social media teams. They responded with positive acknowledgment messages to most of the thousands of the comments left by fans on their social media channels on Twitter, Facebook, and Instagram to subtly influence fans to visit their online stores.
How it helped:
Once there, fans could be guided through to sign up for membership by playing up (pun intended) live streaming, exclusive stadium experiences, and personalized items, among many other offerings that generate revenue for the club.
Give the Fans What They Want
By identifying the most ardent supporters on their social media channels, the Manchester United customer engagement team could seek opinions and feedback. They did this by asking follow-up questions about their current initiatives and then improving them for better interaction with their fans.
The basic mantra behind seeking these fans' thoughts was simple – the more outspoken a fan, the more likely they were to give relevant feedback that could help measure customer satisfaction. Additionally, these fans would be likely to share their experience with others in their network, channeling more people into Manchester United's fold of fans.
Measure On-Site Satisfaction
Response tracking & analytics
Factor-specific feedback
How customers react to the features and experiences on the website is important for improving customer satisfaction scores. While designing the official website of Manchester United, the customer feedback team embedded subtle customer surveys into the various microsites and landing pages to gauge customer response.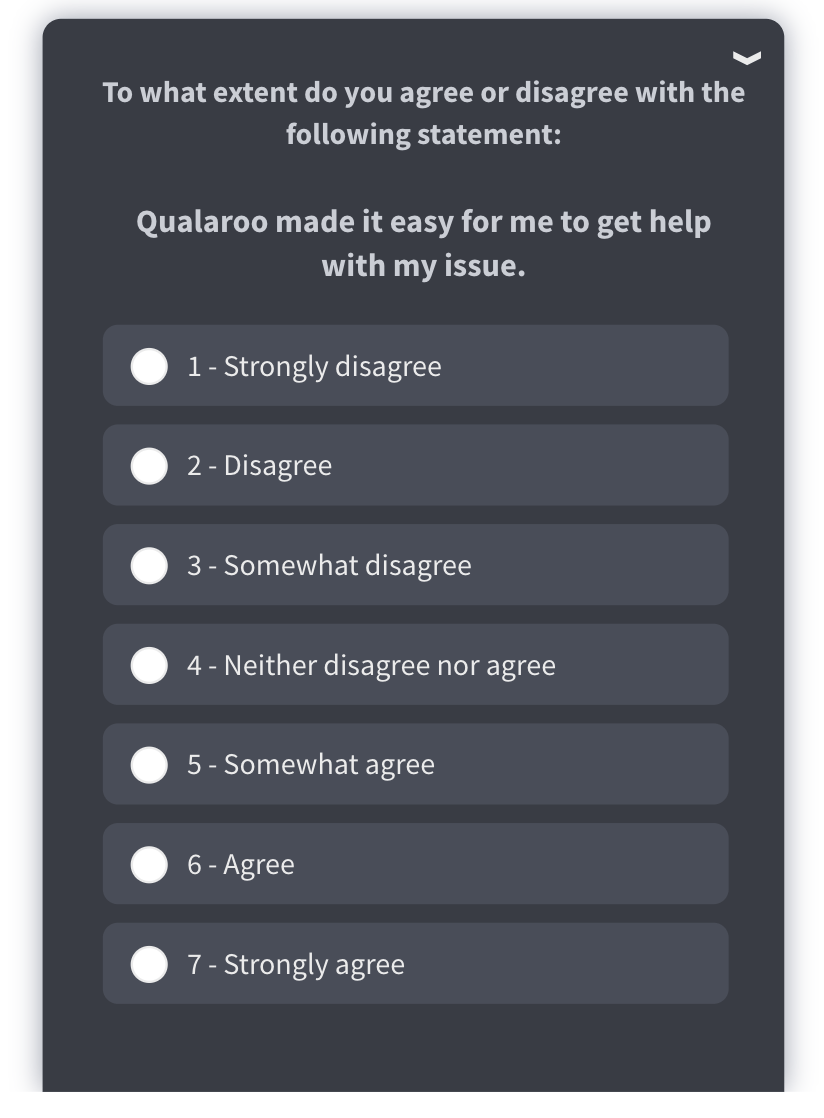 By asking visitors for feedback about the new features, they are able to tweak the website to provide and measure customer satisfaction to fans of Manchester United with a custom-tailored experience through user response tracking and demographically categorized analytics.
For example, Qualaroo Nudges can be set with custom properties to target specific visitors who can be premium customers or first and second timers. They can also be targeted on the basis of their geographical location in cases where it's a major factor for conversions. In a perfect world, your store's customer experience would be amazing. Your eCommerce store, your checkout flow, and your customer experience would already be the best they can be, and your customers would rave about you. But the reality is that there's always room for improvement at each step of your customer journey.
By automating your feedback gathering, you'll be able to better understand the views of your customers at each step of your customer journey. Incorporate other channels into the mix too: add an SMS message alongside your automated feedback emails to remind your customers to leave feedback, or use a push notification to bring your customers back to review with a sweet incentive. By automating the process and using other channels, you can boost the amount of feedback you receive, and better optimize your customer experience.
How it helps:
These processes help to measure on-site customer satisfaction and allow for better retention of valuable customers and help in converting first-time visitors into returning patrons.
Happy Visitors = Possible Shoppers
When visitors submit their information for signups, the feedback given to them enhances their experience and increases the probability of purchases from the online store by prompting them towards relevant products and services based on their demographic factors.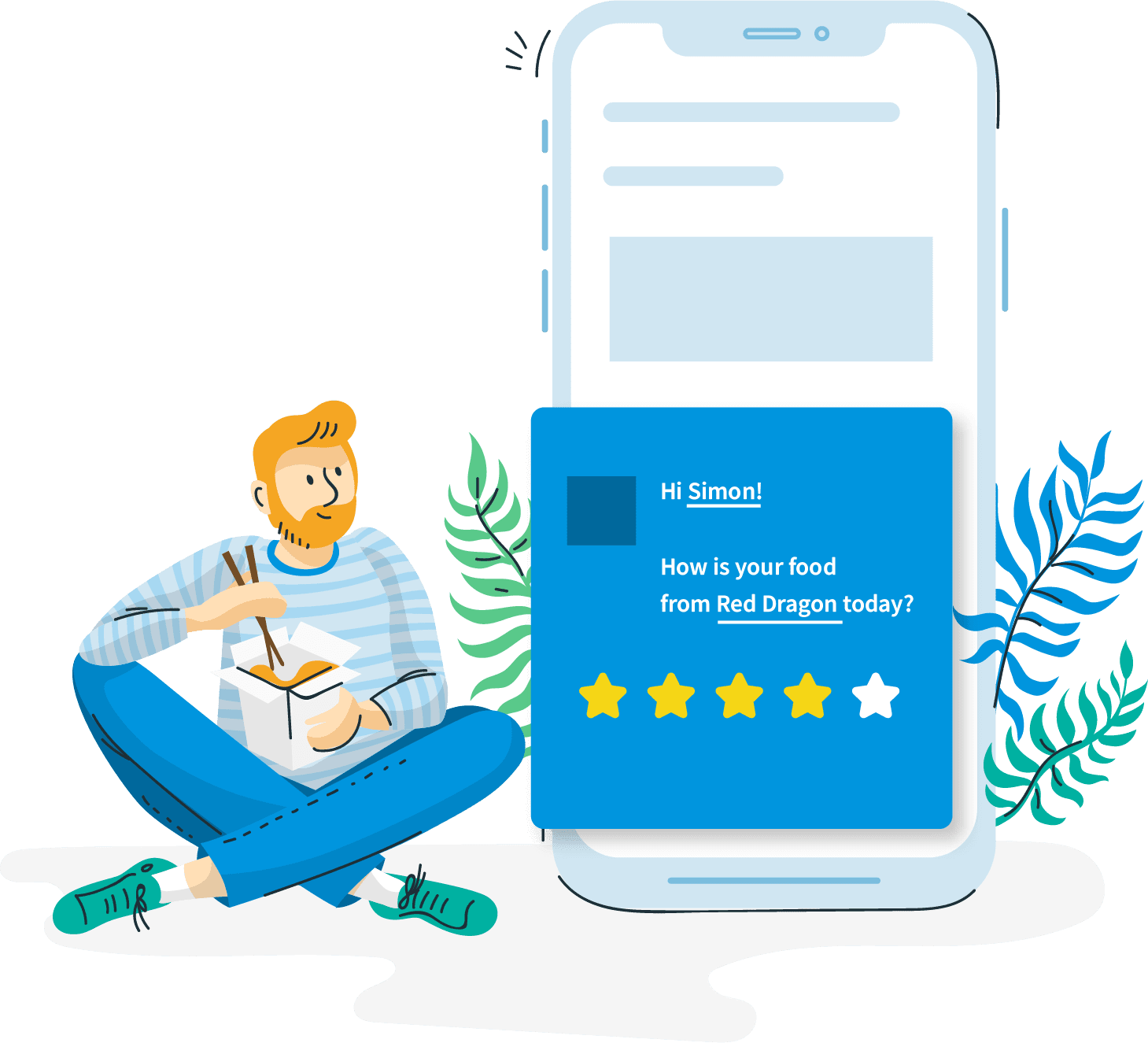 For example, young people are more likely to buy playing kits and jerseys, while local Manchester-based fans might be interested in purchasing season tickets or matchday VIP experience packages. Youngsters are also wowed by kits that have been signed by players of the club.
By holding a poll about which player's signed merchandise is most in demand, the club can kill two birds with one stone: identify their most profitable players and get more people involved in their marketing campaigns.
Avoid Long & Complicated Surveys
Brief questions/prompts
Unobtrusive nudges
Customers may get turned off by lengthy or complicated questions that are part of the surveys, so it is best to keep them short and succinct.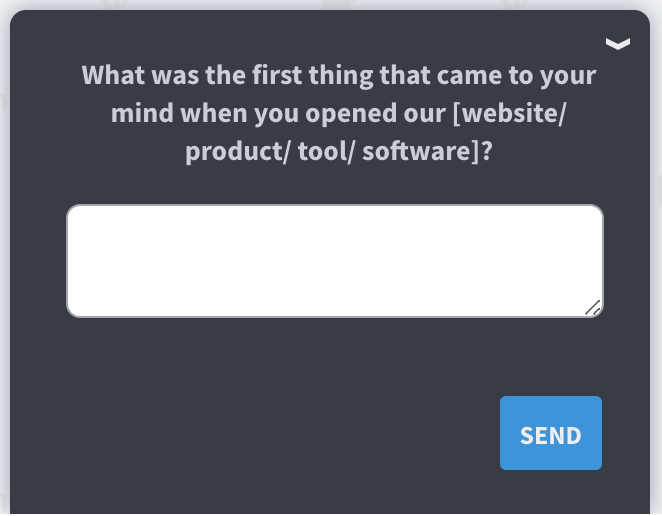 Especially in the case of boisterous football fans who may have less patience about giving answers to questions that are not directly related to the action on the pitch, it is easy to miss out on capturing honest responses with screen-covering surveys that might cause them to exit straight away.
If a neutral person who has stumbled on to the website through social media is asked about what s/he thinks of the website's recent customer satisfaction initiatives, s/he will surely exit the website as there is no overlap between his intent and the query.
However, the same query served to a repeat visitor will result in an accurate measure of customer satisfaction.
How it helps:
This feedback will be pivotal in fine-tuning initiatives to increase the fanbase (in the case of a football team), which is why it is important to give concise questions to visitors for collecting customer satisfaction metrics for any business.
The quality of website experience is also negatively affected by unwanted interruptions that might reduce customer satisfaction. When visitors get disrupted by questions while they are in the middle of a blog post or watching a video, they might get spurred into closing the website outright.
Obviously, this is not a preferred outcome.
Visitors need to be asked the right question at the right time when they are most likely to be in a sharing frame of mind. That is why Qualaroo Nudges are designed to be unobtrusive to the user, with gentle prompts that do not divert from the user experience.
Respect Customers' Time & Effort
Appreciative end message
Courteous responses at survey end
Giving survey respondents a thank you message is usually sufficient, but depending on the value you attach to the feedback, you may give them other incentives as well. When fans who had responded to the queries of the Manchester United customer feedback team submitted their responses, they got freebies that ranged from an invite to the next game to virtual passes for "I Love United" screenings that are held all around the world on big match days.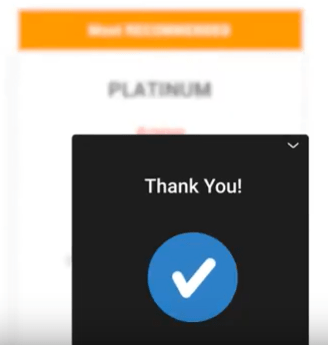 Of course, it should go without saying that in the current scenario, the coronavirus pandemic has shut down all football in England, not to mention all sports in the rest of the world, which has led to drastic overhauls of customer outreach strategies. Even the Tokyo Olympics have been postponed to 2021, disappointing sports fans the world over.
Planning for the Road Ahead, When Coronavirus is Over
Nevertheless, customers feel good when their effort is appreciated by the business they patronize and leads to stronger long-term relationships, which are beneficial for any business.
From the most common courtesy of saying thanks to the respondents to the specifically curated incentives that may be offered by global brands, getting honest and relevant inputs allows for accurate measurement of customer satisfaction.
The End 'Goal'
Puns aside, the real rationale behind the drive to measure customer satisfaction is to retain customers, because as an age-old marketing adage goes, it is almost ten times more expensive to attract a new customer than to retain an existing one. Any entrepreneur worth their salt knows this rule of thumb, and the best way to go about retaining customers is keeping them highly satisfied.
Want insights that improve experience & conversions?
Capture customer feedback to improve customer experience & grow conversions.