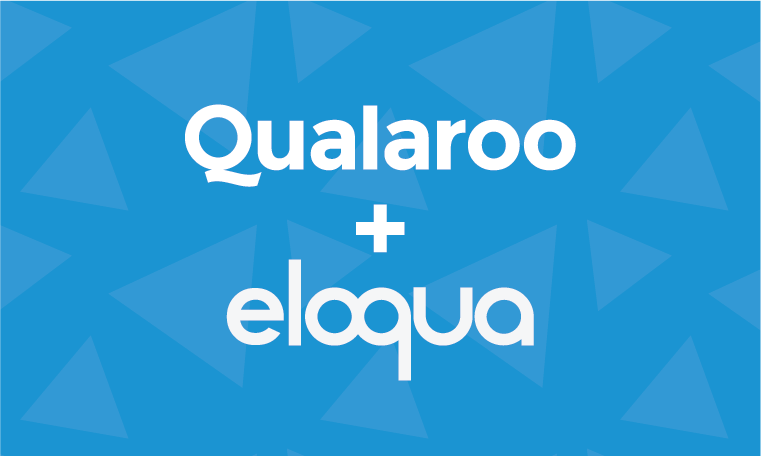 Oracle Eloqua equips marketers with best-in-class lead and campaign management tools that help engage the right audience at the right time in the buyer's journey while providing real-time reporting and insights. Now Qualaroo customers have the ability to push lead generation data directly to their Eloqua account. You can add a visitor's email, first name, last name, and phone to the contact database in your Eloqua lead database.This powerful integration allows Qualaroo customers to bridge the gap between gathering customer data and actually putting it to work. Data collected on site is pushed directly to Eloqua where you can create customer profiles that can be used for targeted marketing campaigns!
If you're interested in putting this new integration to work, just contact us at info@qualaroo.com so we can enable Eloqua in your account!
Implementation is as easy as 1-2-3
Log in to your Qualaroo account and navigate to your "Account" page.

Authenticate Eloqua by logging into your Eloqua account under integrations section.

To allow Qualaroo access to your Eloqua information simply sign in and accept–now your account is connected!
Want insights that improve experience & conversions?
Capture customer feedback to improve customer experience & grow conversions.