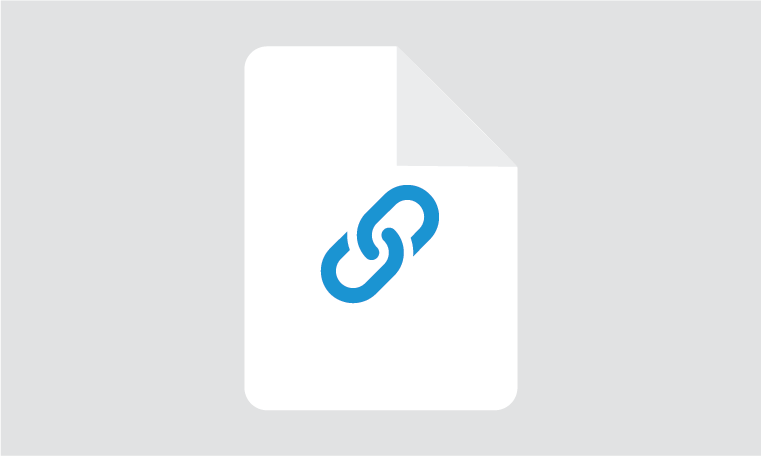 That's right, folks. The word on the street (and in our inboxes) is that our customers want Link Surveys added to Qualaroo's arsenal. You spoke, we listened, and now Link Surveys are a reality. The list of uses for this new feature is never-ending.
Here's what is: send a link to your customers via email, IM, or social media. They click that link and it launches the handy Qualaroo survey that you know and love.
Give it a test drive on your account.
Link Surveys with Qualaroo means surveys anytime, anywhere. You can take the surveys you have on your site and expand their reach. While real time site surveys remain our bread and butter, this new feature allows you to reach your audience without them actually visiting your site. This makes targeting hand-curated customers and mailing lists a breeze.
You can embed the survey in an article or post, and also choose the number of responses allowed per person or link. Surveying intelligently with Link Surveys provides additional customer insights and reaching statistical significance with your survey initiatives even faster.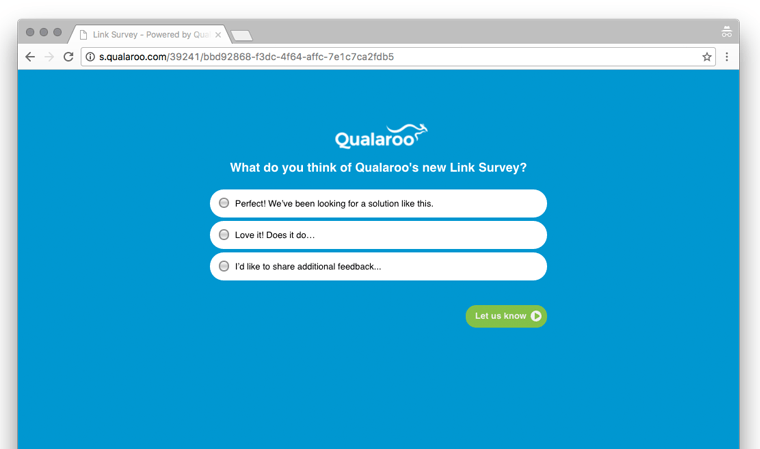 And yes, your Link Surveys will still have all of the same tools and features of a standard Qualaroo survey or nudge—but with the ability to drop or embed the survey wherever you see fit. Take advantage of our integrations today to make your insights actionable from minute one!
Try it for yourself, take our sample Link Survey!
You can always reach us at info@qualaroo.com for more details or guidance. Or take the plunge now and put it to work by logging into your account!
Want insights that improve experience & conversions?
Capture customer feedback to improve customer experience & grow conversions.