Last month we brought you Link Surveys…this month we are pleased to announce Matrix Surveys.
Matrix surveys will expand your mind and allow you to ask your customers questions across multiple variables. Now you can ask your customers one simple question while substituting a key variable. That means increased efficiency…we're talking like getting and gathering data 6x faster and setting up 1 survey instead of 6. There is no spoon…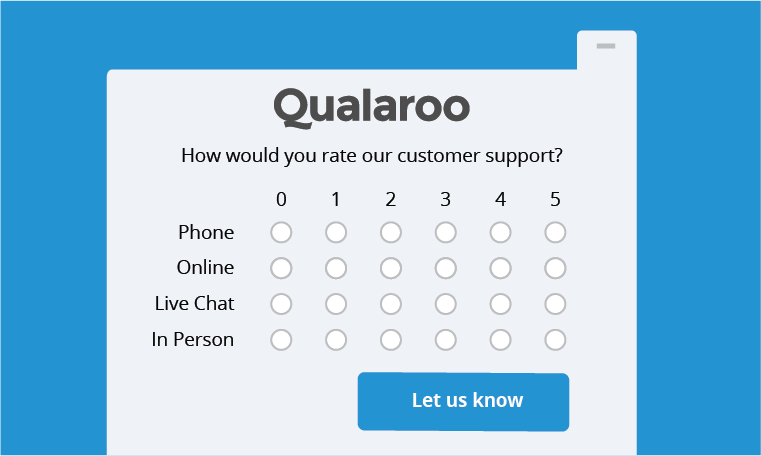 Or let's say you want to go a layer deeper. Let's use customer support as an example. Maybe you want to know how your support team is performing across all platforms; the Matrix survey shown above will provide that insight and do so with more granularity!
You're beginning to believe. Login to your account now to start surveying and put Matrix surveys to work!
We're always keen to give you a hand at info@qualaroo.org or 1-888-449-336
Want insights that improve experience & conversions?
Capture customer feedback to improve customer experience & grow conversions.