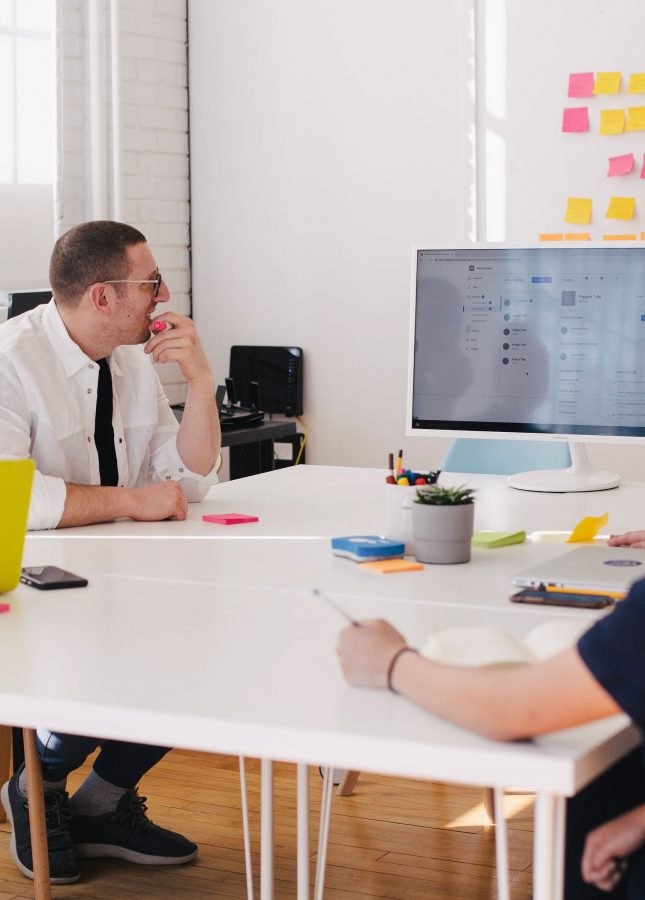 Today we're thrilled to introduce our newest feature, Templates! With Templates, you can now ship your Nudges faster and more confidently than ever.
A Baseline for All Your Future Nudges
Templates by Qualaroo is a brand new way to create Nudges. Rather than starting from a blank screen, you can start off with question sets from our curated list of templates.
Whether you're happy with your Template "out of the box" or want to make it your own, the choice is yours! Whatever you choose, the time you save means collecting and analyzing your insights faster than ever before. Ultimately, that means being able to make more user-centric decisions quickly and accurately.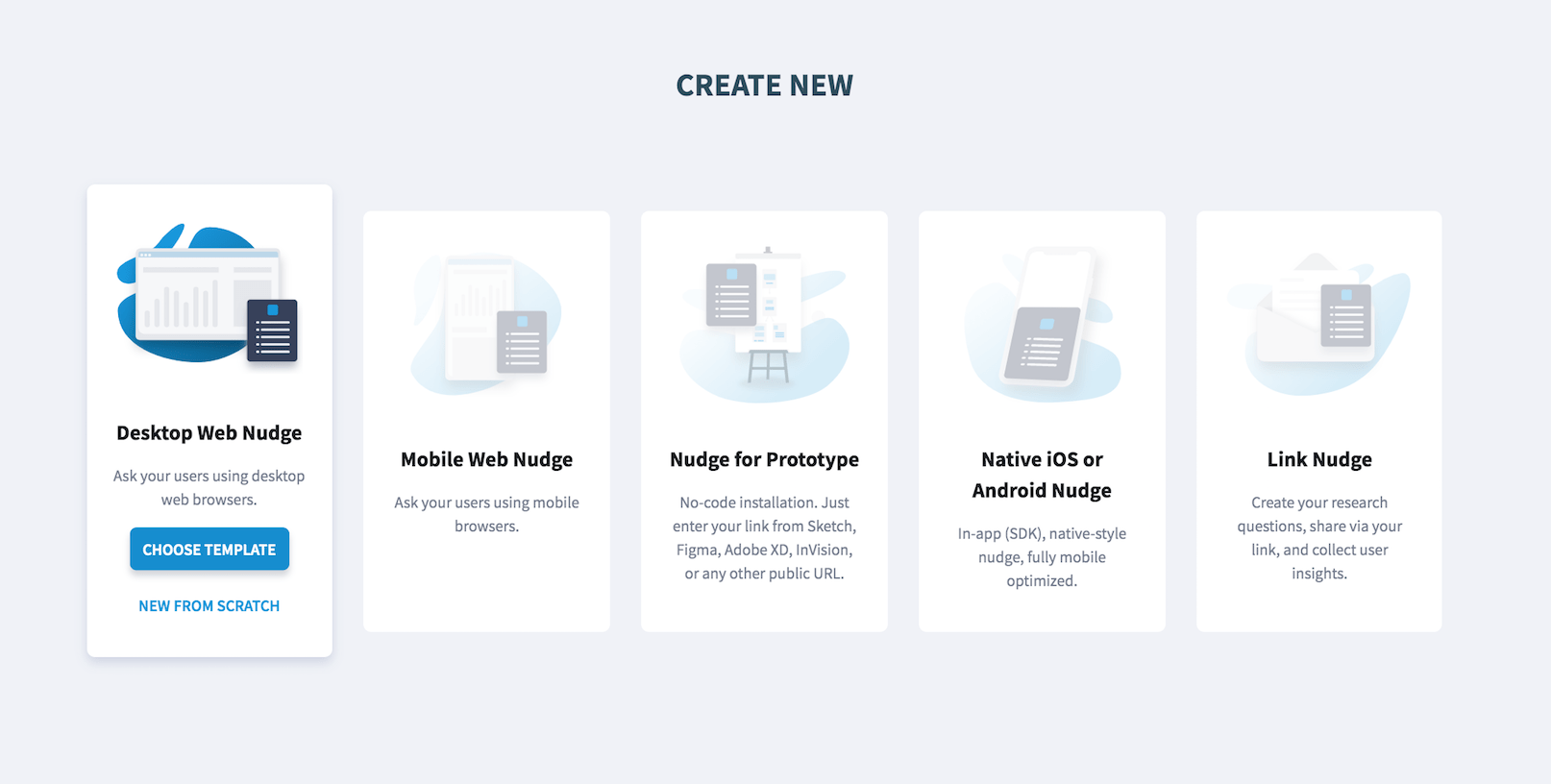 Save Time and Benefit From Our Vetted Questions
When it comes to setting up your Nudges, there's no need to reinvent the wheel. We've already done the heavy lifting for you and created Templates to help you gather data for your most pressing research needs.
Beyond being able to get your questions answered quickly, Templates lets you take advantage of our years of experience in the feedback business. Since 2012, we've helped over 100 million users deliver insights using Qualaroo. In that time, we've learned a thing or two about how to ask a good question. And we've used that knowledge to curate Templates and help you get the insights you need, the first time around.
A Quick Look at Our List of Templates
When creating Templates, we took into account the most common types of Nudges our customers need and their biggest questions as a business. These are just a few of the Templates we've created.
Customer Effort Score
Building the Persona
Ease of Use
Product Development
Five Second Test
Navigation Testing
And more!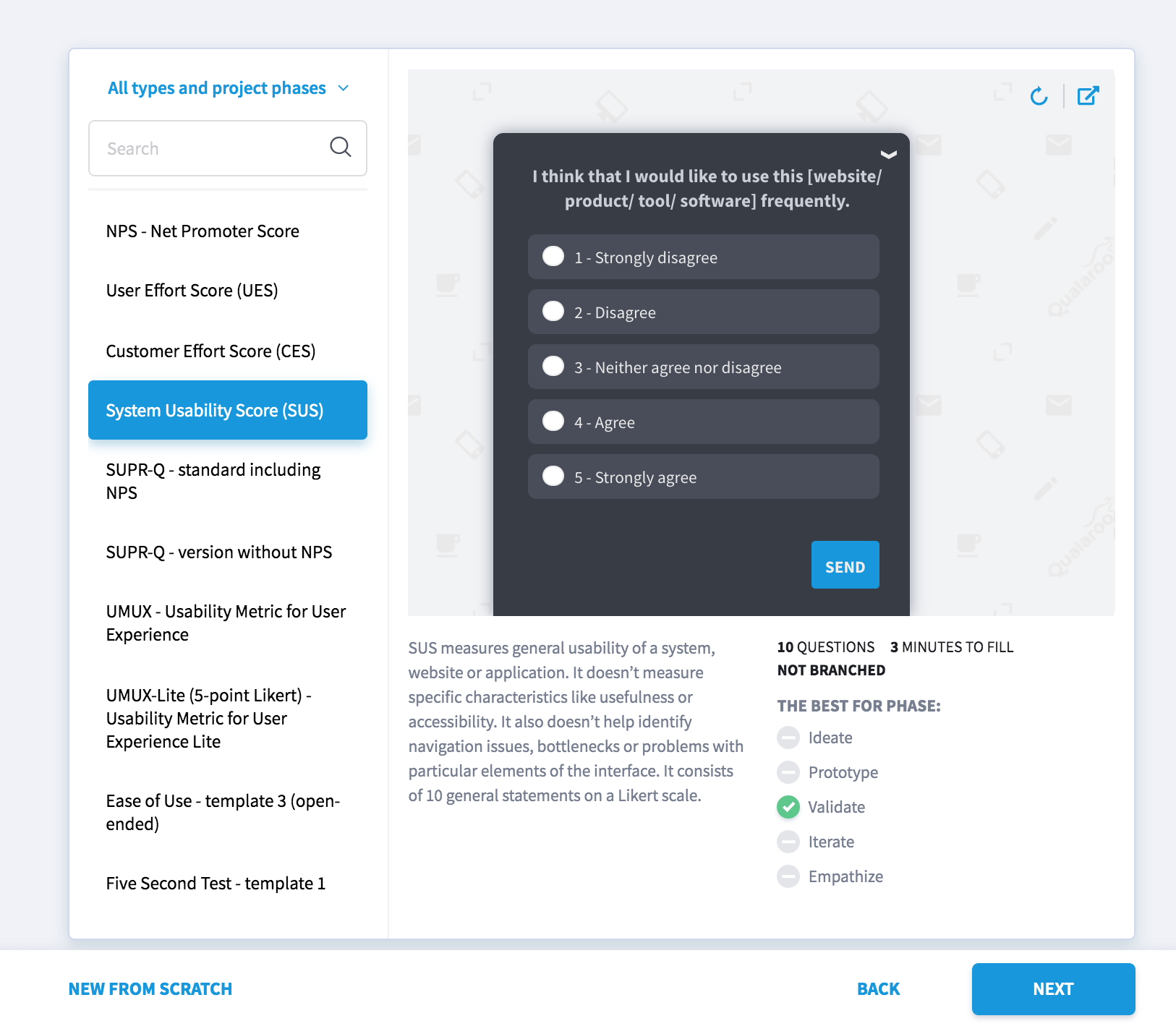 Using Templates for your quarterly, annual, or ongoing initiatives means creating a consistent method for collecting insights to answer your biggest questions as a business.
See Templates in Action
We hosted a webinar showing off Templates on February 5th. Take a look at the recording to see Templates in action.
Want insights that improve experience & conversions?
Capture customer feedback to improve customer experience & grow conversions.