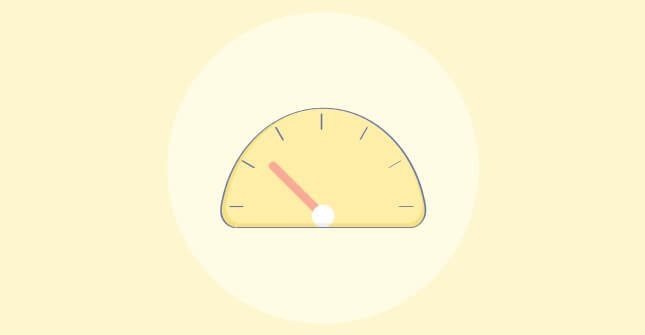 NPS (Net Promoter Score) is one of the most widely used metrics in the world, but how useful is NPS for product managers? That's the question we'll answer today – How to use this CX metric to its full potential?
As of 2022, the product lifecycle management (PLM) and engineering software market size is around $22 billion. It means there are hundreds, if not thousands, of products trying to displace you in the market. Add competitive pricing to this, and faster product engineering needs to be the new normal for growth.
And where does product NPS fit into all this?
It can help to amp up product development and bring new updates faster in an agile environment.
But it goes much deeper than just product enhancement. NPS can help product managers to focus on the right feedback among numerous scattered data points.
How?
That's the topic at hand for today.
We will provide details about the benefits of NPS for product managers and how PMs use it for product engineering.
And if you want to know how to design your first product NPS survey, we got you covered there too.
Let's do it.
What is Product NPS (Net Promoter Score)?
Product NPS refers to the CX score collected from users who have been using the product for some time.
The product NPS survey asks the users a simple question: Based on your product experience, how likely are you to recommend the product to your friends, family, and colleagues?
You can then calculate the Net Promoter Score (NPS) by subtracting the detractors (0-6) from the promoters (9-10).
It's usually followed by open-ended questions, like:
What's the reason for your answer?
How can we make the product better?
You can easily see the potency of NPS for product managers:
It helps to quantify the customer experience so the team can gauge the appeal of their product among the users.
The open-ended questions let you explore more in-depth opinions about the product from the user's perspective.
It makes you aware of customers' issues and problems with the product.
For instance, if the aggregate score is below 6, you can immediately see that something's wrong and ask your team to dig through the feedback data to find it out.
Importance of NPS in Product Management & for Product Managers
That was just one example of how the Product NPS score can benefit product managers (PMs). Let's explore its other use cases in detail:
1. Measures Product Stickiness & Loyalty
Along with measuring long-term user satisfaction, the NPS score directly correlates with business KPIs like customer lifetime value and revenue.
That comes directly from Bain & Company.
Logically, if a person is willing to recommend your product to others, they must see some value in it.
It also translates to a higher probability that they'll return for more, especially in the B2B industry, where finding a great product is like hitting gold.
So if you can find ways to track and improve NPS scores, you can track the likelihood of customer stickiness for your brand.
2. Quickly Gauge the Product Adoption and Usage
The product NPS (Net Promoter Score) question has a deeper meaning than just collecting CX scores. It's actually asking the customers whether the product solves their problems or not.
That's the whole reason people buy products, especially in a SaaS-based industry.
If they aren't likely to recommend the product to others, they don't see value in the offered solution.
And there's your first red flag!
From there, you can explore which product aspects customers are dissatisfied with — Is it product adoption or usage?
Instead of random assumptions, you can map customers' journeys along the product lifecycle and identify the bottlenecks.
And when you streamline that portion, you can rerun the product NPS and compare the scores to track users' acceptance.
3. Optimize the Product Experience /Aligns the Product With Customers
Experience matters whether it's a physical item or a SaaS-based product. So, product managers need to optimize it even before the prospects become customers.
With product NPS, you can streamline offline and online experiences to channel visitors through the sales funnel without friction.
How?
Measure the customer experience across various stages to see how they fare with your products and services. You can then track how visitors perceive them and make necessary changes to deliver an excellent experience to boost the product NPS score like Belron.
How Belron maps visitors' experience to maintain an NPS score of above 80
Belron – one of the biggest windshield manufacturers – keeps a keen eye on both website and in-store visitors to gauge their overall experience.
The team uses NPS surveys at different customer journey stages to gather in-the-moment feedback. It helps to map both transactional and overall experience and improve it.
A key segment on which the team focuses is the visitors that bounce without converting. By collecting NPS scores from these visitors, they can find areas of improvement.
The result is a stellar rating of 80 on its NPS surveys.
How to Use NPS as a Smart Product Manager to Promote Growth?
Let's learn how you can take this simple 10-point rating from the product NPS and funnel it into your product strategies to deliver the right solutions to the customers:
1. Collect Product NPS (Net Promoter Score) Regularly
Collecting and working on customer insights is an iterative process. That's why it's called a customer feedback loop. And NPS can work for product managers only if you run the survey periodically and compare them over time.
Here's how you can leverage product NPS as the product manager:
Embed the product NPS survey on your website or SaaS product to collect customer insights.
Benchmark the initial scores to set a datum to your customer experience index.
Take the insights and work on improving the product for a better experience.
Now, run the NPS score at fixed intervals and compare how the scores change over time.
If you observe a sudden drop in the product NPS score, you can quickly get in touch with the customers to find out why.
Resolve the issues and rerun the survey. Rinse and repeat.
The biggest challenge in using NPS for product managers is segmenting and recording the score.
That's where automated dashboards come in handy. Advanced NPS survey tools like Qualaroo also feature a dedicated NPS dashboard to automatically segment the feedback and project the scores on the time chart.
That means no more manual work. Just focus on data analysis and you're all set.
At Qualaroo, we use monthly NPS scores to track CX trends and issues to improve our product. The responses are logged into the system, and different teams pick them up to work.
But you can also run weekly analysis; like Intercom!
How Intercom's Product Team Studies the Customer
Intercom, one of the best inter-team collaboration platforms, analyzes hundreds of responses to product NPS survey to find ways to improve. The team even digs through the conversations between users and customer success to find the friction points for product users.
Intercom PMs know that reading this feedback is the only way to understand how their product can provide more value to customers.
The data points and open-text responses are categorized and tagged to make sense of the data. It also helps the team to plan the next move.
Since the feedback is coming in every week, it also highlights the recurring issues and changes in CX scores.
This process lets them tie every NPS response back to specific parts of your product and see what each respondent needs to get more value. That's another use of NPS for product managers.
Read More: A Complete Guide to Net Promoter Score Program(NPS)
2. Start Collecting Product NPS From the Development Stage
Do you know why Twilio remains one of the best telecommunication development companies worldwide?
Because they know how to align the product with the customers' expectations from the beginning.
The team at Twilio uses targeted surveys to go from ideation to development and post-release stage.
The customer feedback from NPS and customer experience surveys helps the team test out ideas and prioritize which ones to work on.
As Laura Schaffer, Product Manager at Twilio, says, 'In less than 5 minutes, teams can go from having almost entirely opinion-backed ideas to having ones that are data-backed by targeted customer feedback.'
This helps the team to deliver optimized product solutions weekly in an agile environment. It also helps the team monitor customer satisfaction and product adoption with time to track whether the offered solutions are working as intended.
You can do that too and leverage NPS surveys as a product manager to optimize the products:
Start with simple surveys on your website or app. You can even add them to your SaaS products.
Collect NPS scores from all users.
Ask customers to provide feedback and suggestions about the product.
Then, see which data points are worth developing and commit those to your product roadmaps.
Read More: 10 NPS Survey Best Practices to Follow in 2022
3. Segment Product Users Based on Their Experience
The significance of NPS (Net Promoter Score) for product managers lies in the fact that it automatically segments the data in real time.
Product development and optimization is an agile process, and NPS delivers distinguished responses that are not scattered across a large spectrum – detractors and promoters.
It enables different teams to pick specific chunks of data sets and work on them to deliver optimal solutions in time.
So, you already have the two main segments as soon as the responses pour in.
How can you refine them further?
Crosslink the NPS scores with the customer lifetime values of respondents. Here's how MonetizeCX did it:
The team developed an NPS-CLV (customer lifetime value) matrix to segregate customers based on their purchase value and NPS scores.
Here's what they found out:
20% of customers, responsible for 30% of the revenue, turned out to be detractors. These customers carried a high risk of churn, which would result in great revenue loss.
9% of high-value customers fell into the promoters category. It gave a big opportunity to the team to understand their journey and what makes them happy with the product and services. These customers contributed 15% of the total revenue.
Another 7% of customers were identified as promoters but with a low purchase value. Since they were happy with the product, the team could explore avenues to cross-sell and up-sell to improve their lifetime value and increase revenue.
The exercise takes time, but the effort justifies the ROI.
You can also use other customer attributes, like location, device, or platform, with NPS to create highly refined segments.
Then, you can use NPS as a product manager to deliver personalized product experiences to different customer segments.
4. Analyze the Feedback
One of the biggest questions we get from our clients is, how do you approach NPS data analysis as a product manager?
With hundreds of responses pouring in from your NPS survey, should you start working on feedback whenever a user fills out the product NPS?
No!
This would lead to a bloated product with superfluous features. Not to mention tailoring the product to each requested feature or tweak.
What's the solution, you ask, fellow product managers?
Dig deeper into the feedback and find out what's worth addressing. Here's how:
Categorize the responses based on the feedback type or area it relates to. For example, pricing-based responses can be put into billing, and product issues can be tagged as bugs.
Count the number of feedback in each category.
Then, calculate the individual NPS scores for each category.
Start with the lowest score to resolve customer issues and improve that area of the product first. Then move up.
Also, check up for any critical issues and send them to the relevant team immediately, so they resolve them quickly.
That's what product managers at Atlassian do to make the most from its NPS Data.
Once they've read through all the verbatim responses and linked each to specific categories, they have a simple framework for using that data to focus on where the product needs improvement.
Next, they calculate the NPS score for each category and how many respondents complained about it.
At first glance, you might think performance is the big priority because more customers have griped about it than anything else.
But the NPS data shows that most customers are happy enough with Atlassian to recommend it. The problems with tables and usability, however, attract a lot of complaints and come from less happy customers. Fixing those issues would be the best way to improve the overall customer experience.
As the Atlassian process illustrates, NPS lets PMs separate the product changes that might be "nice to have" from the ones that would drastically increase value for currently dissatisfied customers.
5. Add Branching to the NPS Question
Branching makes your Product NPS surveys more potent and relevant. It's very simple to implement with the right feedback tool.
As we can see from the image above,
The detractors are shown a completely different set of follow-up questions designed to probe the reason for their dissatisfaction with the product.
On the other hand, the promoters are shown questions relating to the positive aspects of the product experience. These include the best features and suggestions for improvement.
To increase the effectiveness of NPS for product managers, you can also add a product review question for promoters. Then, redirect the users to the product page or third-party review site to leave feedback and improve product credibility.
How to Design an NPS Survey as a Product Manager With Questions
The answers are useful only if you ask the right questions. That's the beauty of product NPS for product managers – it's a single question.
Where can you go wrong, right?
Actually, at plenty of phases – From designing to interpreting the response data.
So, here are a few steps you can take to make sure the NPS survey campaigns you design are useful to the product team:
Step 1 – Understand What Kind of Data You Require
Product NPS can be used for both transactional and overall experiences, and the NPS scores can differ for both types of experiences. So, you need to decide what data you want to collect.
For example, a user may have a great product experience but be unhappy with the support staff. So, if you ask them specifically about the product, they may give you a stellar rating. But if you ask about the overall experience, the same customer may rate you on the lower end of the product NPS scale.
And you can't compare the two scores with each other. So context matters.
Step 2 – Choose the Follow-up NPS Questions Carefully
We all know the first question remains the same for all NPS surveys. What about the follow-up questions?
They need to be tailored to each user segment and the touchpoint where you want to collect the data.
Here are a few questions you can use to solicit more information from the users based on their answer choices:
For promoters (9-10)
Please specify the reason for your answer.
According to you, What are the 3 best aspects of the product?
How can we improve the product further?
Would you like to share some other feedback?
Enjoying the product? Please rate us on the App store or [name of review site].
How well does the product meet your needs?
Have feedback or an idea? Leave it here!
What's the next feature we should build?
What's the one feature we can add to make the product indispensable for you?
For detractors (0-6)
Please specify the reason for your answer.
Are you facing any issues with the product? If yes, please explain the issues.
What do you dislike about the product?
What problems/issues did you face while using our [product name]?
Based on your experience, how likely are you to buy from us again?
How can we make the [product name] better for you?
Read More: 100+ Free-to-Use Product Feedback Survey Questions
Step 3 – Select Appropriate Channels to Deploy the NPS Survey
How do you want to show the product NPS survey to your users?
In-product NPS surveys are great for collecting in-context data, as you can trigger the survey when the user is engaged with the product.
On-site and email NPS surveys come in handy for gauging long-term and overall product experience.
Choose a tool that lets you target multiple channels simultaneously to avoid switching between tools to manage the data.
Step 4- Add Targeting Options to Collect Reliable & Relevant Data
Who do you want to collect the product NPS from?
New users
People who have been using the product for a month
First-time visitors
Returning visitors
Verified customers
Each would have a different story to tell, and if you aggregate their NPS, you may jump to conclusions that don't correlate to the real perception of the users.
And that's what target does.
It lets you ask targeted questions to the right people at the right time.
Advanced feedback and NPS tools like Qualaroo provide niche trigger options to time the survey based on user actions and behavior.
It lets you collect highly contextual NPS data for your product team.
Read More: 18 Best Net Promoter Score Survey (NPS) Tools & Software [2022]
Once you have added the appropriate targeting options, you can tweak the NPS survey's design and appearance to align it with the website, app, or product.
Voila! Now deploy the survey.
Step5 – Set up Workflows to Manage Product NPS Data Across Tools
You can leverage integration APIs to connect various tools to improve data analysis and streamline data across all workspace tools.
For example, if you use Qualaroo, you can connect it with Slack to automatically receive real-time survey responses to any desired channel. This way, the team can keep an eye on the upcoming feedback.
Apart from that, advanced analysis techniques like sentiment analysis can help you dig through the data quickly. You can then segment the data and export it in any desired format.
Products Are Only as Good as the Experience They Provide
Entrepreneur-turned-VC Mark Suster writes here about a failed attempt to add a to-do list feature to his construction collaboration software, BuildOnline.
The feature gave users a beautiful process to input tasks, assign them, and choose a due date, but since the team lead never talked to his architect and contractor customers, he overlooked a core need of theirs.
They needed to input dozens of tasks at once, which would take ages under his process. The feature was useless.
There's an important lesson in there for PMs.
You can build the greatest product in the world, but it doesn't mean anything if it doesn't improve the reality your customers are living in.
Nothing uncovers that reality better than NPS. It cuts through the noise, lets you understand where your product falls short for customers and gives you the data you need to fill the gap.
All you need to do is start deploying these strategies and a suitable product feedback tool like Qualaroo to build targeted product NPS to get the most out of it.
Want insights that improve experience & conversions?
Capture customer feedback to improve customer experience & grow conversions.