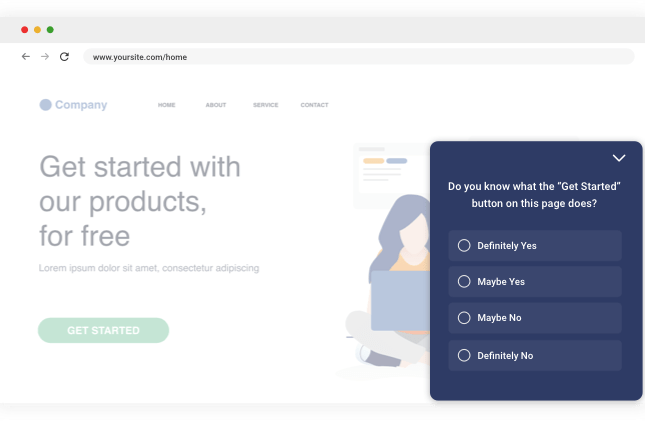 As marketers, we all know, at some level or another, that listening to our customers is critical to the success of our business. But figuring out what to ask our customers—not to mention when and how—isn't easy. In fact, one of the first questions we get asked when someone tries Qualaroo is "What should I ask?" It can be intimidating to get out and start surveying your customers, but it doesn't have to be. That's why we're excited to announce the launch of the Marketer's Guide to Surveying Users.
The guide is your reference to everything you ever wanted to know about surveying users. From what questions to ask, to when and how to ask them. We cover everything from on-site surveys (like the ones you can run with Qualaroo) to email surveys and even in-person polling. With over forty pages of information you'll find insights on how to get survey respondents, how to avoid bias in your questions and results, and how to create and manage surveys as part of your marketing efforts.
Plus, there's tons of tools, actionable tactics to get you up and running, and an entire chapter dedicated to asking the right questions to help you get valuable and actionable insights back from your users. Whether you've run surveys and are looking to get more from them, or even if you've never surveyed your audience before, the Marketers Guide to Surveying Users will help you make surveys work for your business.
Qualitative data is a powerful growth lever for your business and can help you gain insights that you won't find in your analytics. As Steve Blank famously said, you need to "get out of the building" and talk to your customers in order to build something people truly love. This survey guide is designed to help you do just that. So download the guide, get up to speed on surveys and get out there and talk to your users, whether on your website, email list, or on the Web in general, and get actionable insights you can use right now to make your business even better.
Want insights that improve experience & conversions?
Capture customer feedback to improve customer experience & grow conversions.