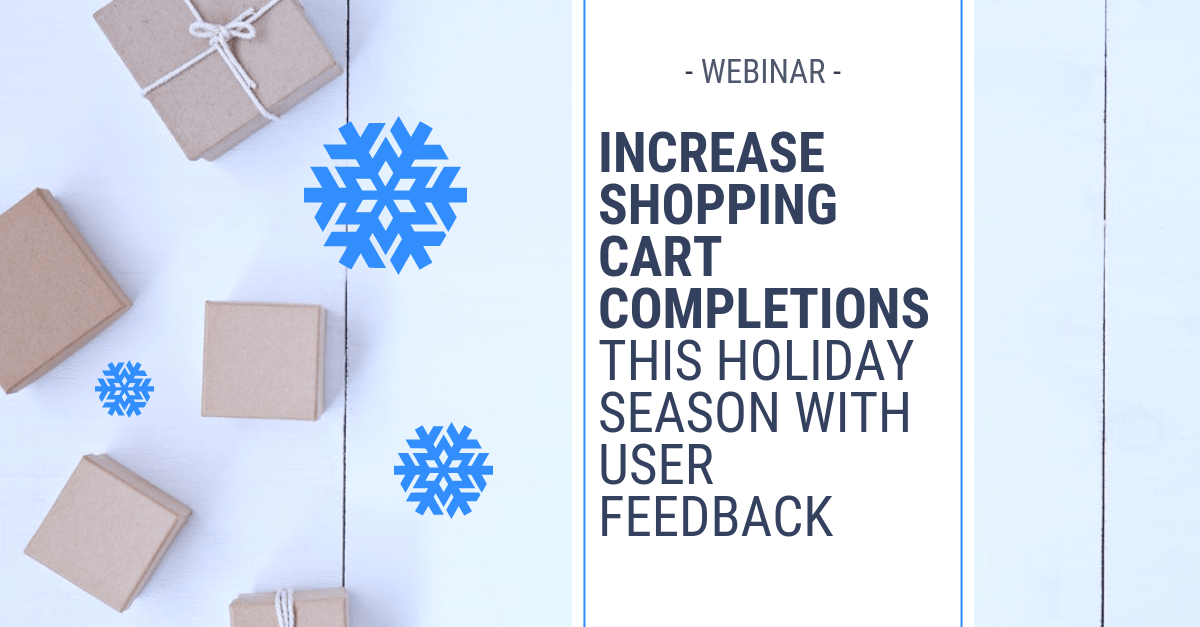 Earlier this week we hosted an eCommerce Webinar featuring conversion rate expert and COO of AWA digital, Johann Van Tonder, joined by Feedback Expert at Qualaroo, Michael Nadelman. We had an in-depth discussion on how teams can capture and use feedback to reduce their shopping cart abandonment rate and, ultimately, drive conversions.
We've broken up the webinar into mini topics with the recording with relevant summaries and helpful articles that can help you apply these best practices on your own web properties.
Use Quantitative Analytics to Define Your Objectives for Feedback
Determine your objectives by looking at your web analytics to identify gaps in your funnel, for example, high bounce rate pages.

Identify the right segment of visitors to ask for feedback

Formulate the right types of questions to ask
Helpful how-to article: Different ways to target your audience
When and How to Ask for Feedback without Distracting the User Experience
How to ensure you know what the goals are of your users

Embrace negative feedback

Follow up with your users on why they responded the way they did
Helpful how-to article: Survey Idea for Improving Conversion Rates for Ecommerce
Case Studies: How Companies Used Feedback to Drive Tests that Drove Conversions
Johann discusses 3 case studies on how big brands targeted their users to drive more sales for certain products.
Helpful how-to article: Understand Visitor Intent to Prepare for an A/B test
How to Build Actionable Personas to Improve Conversions
Personas are not about demographics, they're about the goals, fears and frustrations of your users – all insights you can uncover using Qualaroo.
Helpful how-to article: Best Practices for using Qualaroo
Q&A
1.When it comes to segmenting your audience, how do you prioritize which visitors you reach to first?
2. How do you prevent survey fatigue? How often do you typically wait before asking a question to a user on your site?
3. What targeting capabilities does Qualaroo have?
Here are just a few of our favorite sound bites from their conversation.
"Customer complaints…[are] one of the most actionable pieces of insight. In fact, I'm more interested in hearing from people who want to complain and have something negative to say about the site than those who have something positive to say."
"I've asked the team of optimizers at AWA who have been doing this for years. Consistently they say this is the question and the mechanism that gives them the most actionable [insights], the jewels." See the question Johann is referring to below!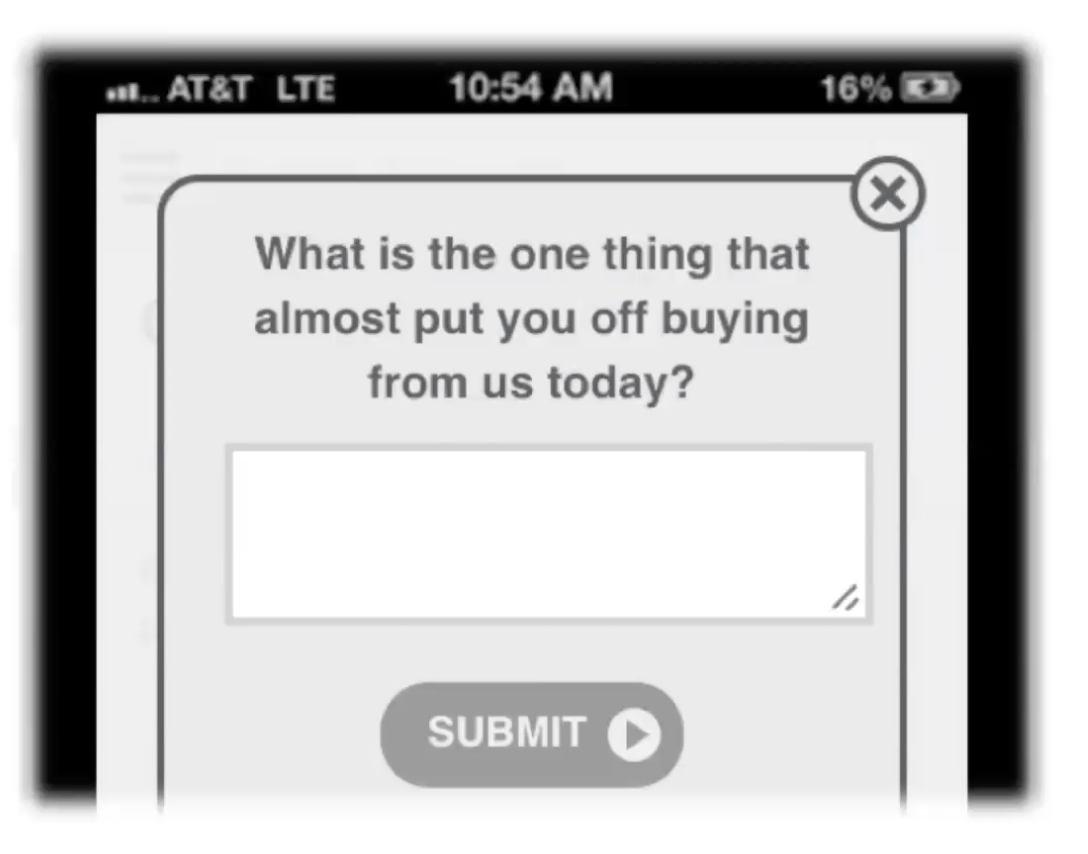 Johann's three principles for driving sales, not distractions:
Ask questions that are real-time and context-sensitive

Embrace negative feedback

Ask follow-up questions
If you'd like hands-on expertise on how to implement a feedback campaign on your eCommerce site, book time now with one of our feedback experts.
If you have more questions for Johann, please submit your questions in the comments below or email them to us at marketing@qualaroo.com and we'll get back to you shortly.
PS, keep an eye out for our latest eCommerce Guide that we'll be releasing in a couple of weeks!
Want insights that improve experience & conversions?
Capture customer feedback to improve customer experience & grow conversions.