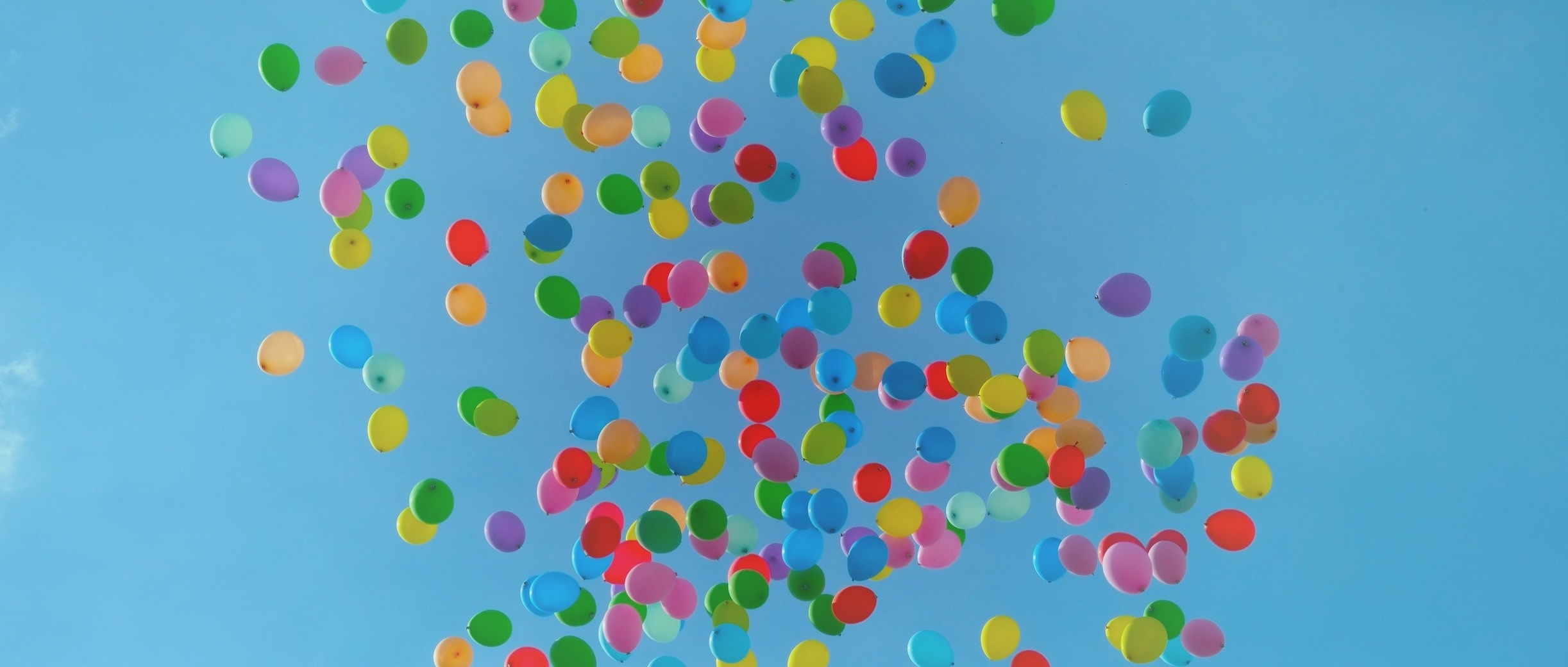 We understand that every business can't have a team of UX experts or dedicated design staff. However, that doesn't mean every business can't deliver an excellent user experience and functional design for their users. We surveyed SaaS marketing teams and asked them which tools they use to get creatives out the door. Coincidentally, all the tools mentioned are all tools the Qualaroo marketing teams use too!
These tools empower all businesses and brands to create targeted, beautiful, effective designs to test in the market in little to no time at all. It helps prevent spending too much development time and resources on deploying a creative project that hasn't yet been proven to work yet. You can use these tools to test different messages in the market before investing the time and resources to go all-in on one message across all your campaigns. Check them out.
1. Mojomox
Do you need a modern logo and graphics that are already customized to your brand? Mojomox is a graphic design platform that includes a logo maker with modern fonts and professional marketing templates for social, ads, business cards and more. All their templates are already in your colors and fonts. That feature lets you create a brand in under a minute! You'll also get an easy-to-use graphic design tool to edit their templates with and an automatic brand kit creator so you see your brand on one page. From the brand kit page, you can download all of your logo files.
For an even more modern take on brand consistency, you can use the unique Mojomox fonts on your website. They're as easy to embed as Google web fonts and load really fast. We at Qualaroo think that Mojomox might be the most modern brand-creator tool out there!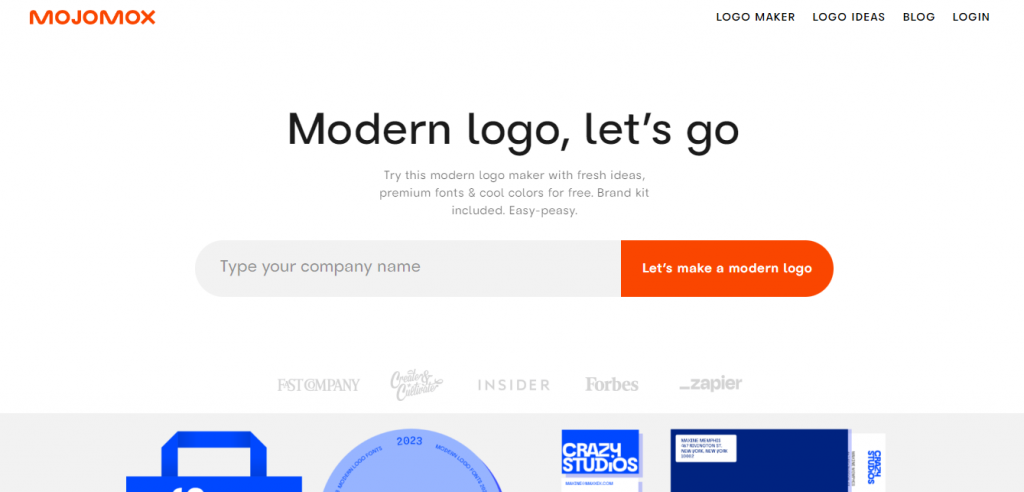 ---
2. Canva
Canva believes you don't need to be a graphic designer to create beautiful graphics for your business. Canva is an amazing design tool that utilizes a simple drag-and-drop interface to create professional, high-quality graphics. Whether you're creating social media icons, brochures, flyers, posters, blog graphics, or display ads, Canva has the tools to bring your vision to life. The best feature Canva has, according to marketers, is the ability to resize any creative into the parameters of the platform they'll be launching on whether Twitter, Facebook, Google Ads, LinkedIn – you can simply resize them with a click of a button. At Qualaroo, we create images for landing pages, creative social ads, and more.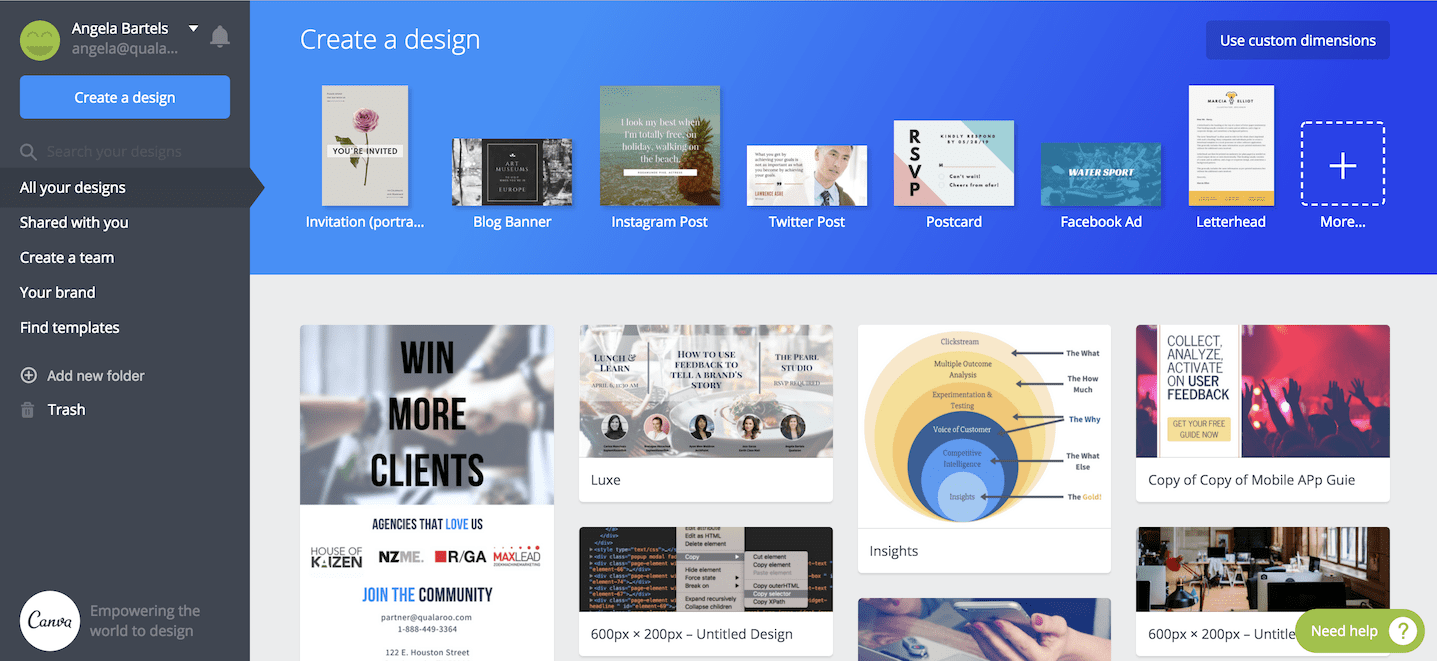 ---
There are free and paid versions, both offering fonts, stock images, icons, and a photo editor.
3. Instapage
Getting users to complete a CTA is no easy task, but it gets a whole lot easier with the right landing page. Instapage makes it easy to create beautiful landing pages with their built-in, customizable templates. No coding or developers are required with the drag-and-drop widgets, powerful integrations, and form-building tools that are all at your fingertips. Their in-depth list of integrations makes it easy for any marketer to integrate these pages into their marketing stack whether WordPress, Hubspot, Google Analytics, and more. Instapage page makes it easy to create landing pages at scale with their Global Blocks feature where you can save blocks and add them to a variety of pages. We at Qualaroo are big fans of Instapage!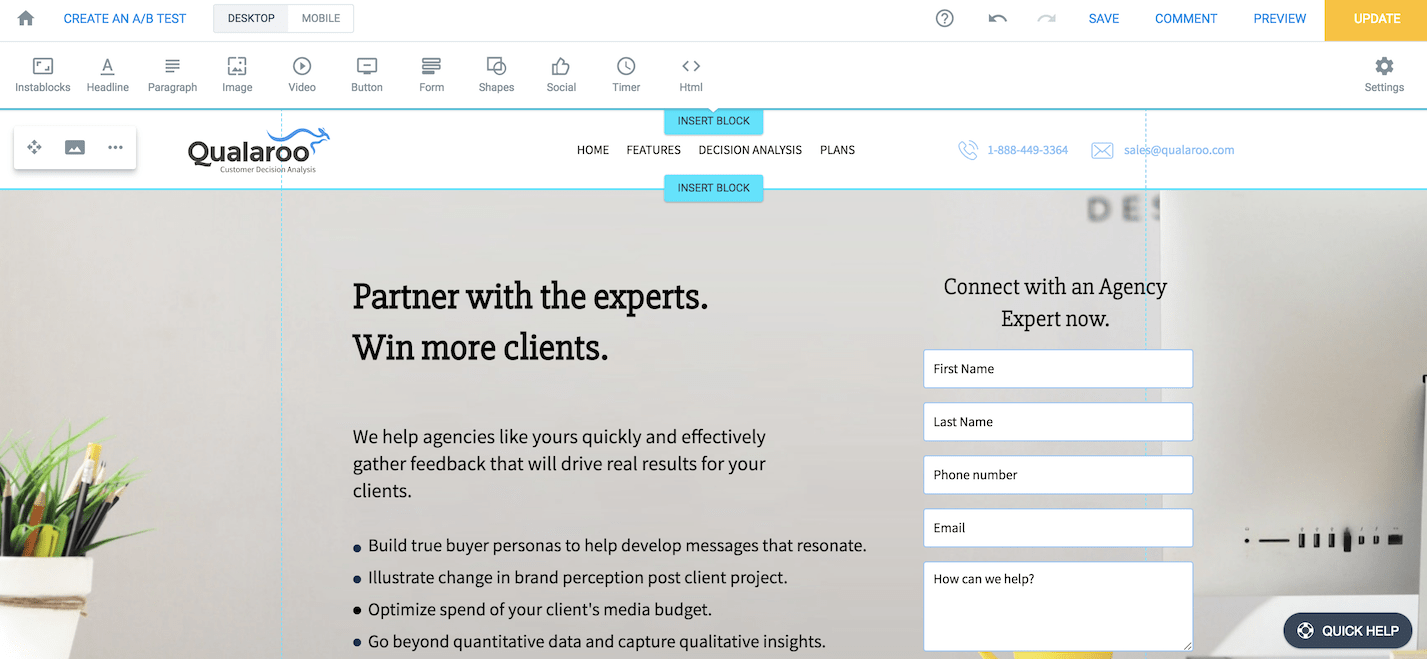 ---
Monthly or annual plans are available for everyone from beginner-level marketers to enterprise solutions.
4. FullStory
This user experience troubleshooting tool helps teams get a clear picture of the user experience. When technical teams get requests from users with a simple "something's not working" message, it's a bit difficult to pin down the actual problem. But with FullStory's powerful session playback feature, teams can see exactly where bugs are occurring and get them fixed ASAP. Although many customer success teams use this tool to communicate in app issues with their development teams, marketers also find FullStory useful when investigating low conversion rates. It helps teams see how users interact with the website and allows them to make optimizations as needed to increase their conversion rates.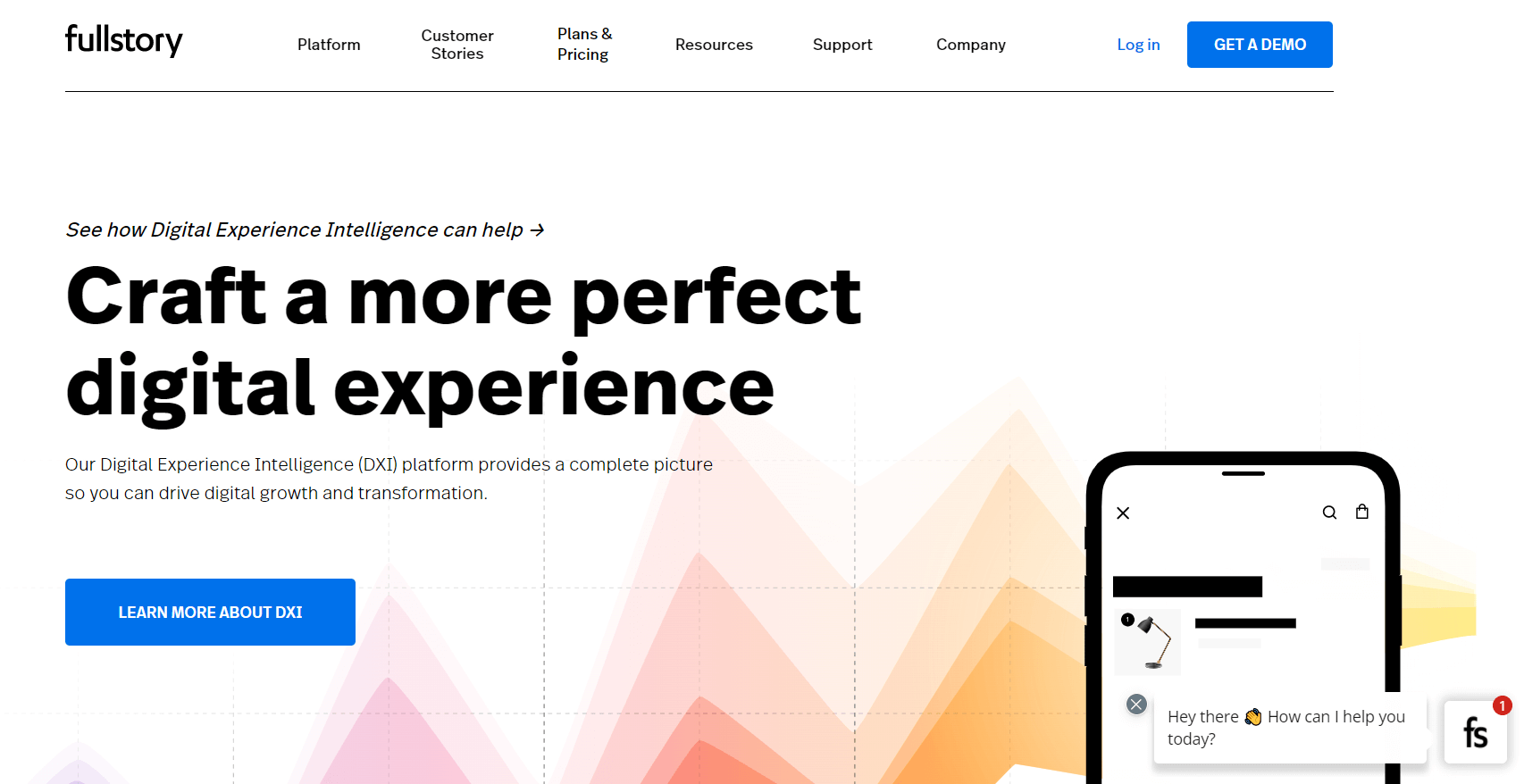 ---
5. Qualaroo
What makes design effective depends greatly on those who are actually using your product or service. To find out what your users need, you must first listen and then turn the feedback into action. Qualaroo's decision analysis platform allows you to design and implement questions that give your business the actionable feedback you're looking for. And when you get the feedback needed to make a change, you can go up the list of design tools start your work on another creative, and iterate as you hit your goals.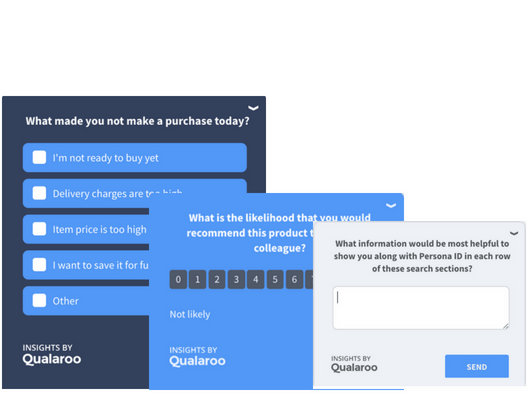 ---
6. Unsplash
A picture is worth a thousand words. With Unsplash, you can find beautiful images available for free. This generous community of creators shares photos that are now seen more than on the front page of the New York Times. Photographs for a website, social media campaigns, landing pages, blog posts, and beyond are all available through the open creative community at Unsplash. We are big fans of Unsplash at Qualaroo too! In fact, the image used for this post was found on Unsplash.
Now it's your turn—what UX tools can you just not live without? Let us know in the comments.
Want insights that improve experience & conversions?
Capture customer feedback to improve customer experience & grow conversions.