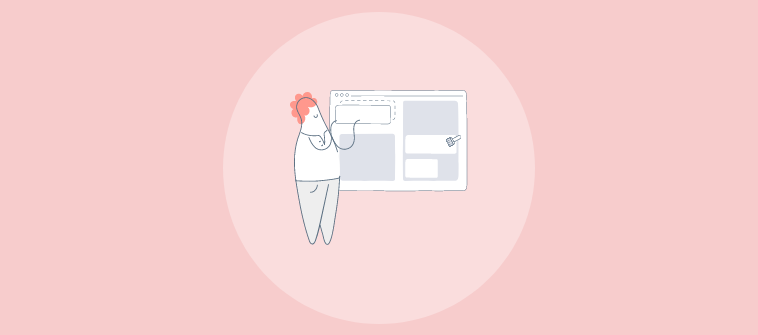 So the quest for some of the best user experience survey questions has brought you here.
But why is it so important?
Well, for starters, reports suggest that almost 59% of the customers in the US would walk away after having a few bad experiences, resulting in a missed opportunity of selling to your existing customers. These customers are almost 60-70% more likely to buy from you.
---
This is why creating user experience surveys using a set of good user experience survey questions is crucial in understanding how satisfied your customers are with the existing products based on the customers' overall experience.
But how do you recognize what a good question is?
Well, it's quite straightforward. To ensure that everything checks out with your questions, they should be able to tick three boxes. These are:
Your question gets the right data from your audience
Your question is asked in the right context
Your question is asked to the right person at the right time
There's plenty of other things as well that you need to keep in check when designing your questions. We'll talk about that later in this blog.
Finally, as promised, we bring you 25+ amazing user experience survey questions that you can ask your audience at any time.
By the time you are done reading this article, you'll be aware of some of the most effective UX survey questions and the best tips to implement them to gather insightful user experience data. So keep following.
What Is a UX Research Survey?
A user experience (UX) survey consists of a set of questions specifically designed to gather qualitative and quantitative data about the interaction between users and your product to gauge the overall user experience.
Surveys can be built quickly and are fairly inexpensive for gathering user experience or any kind of data for that matter, making them so popular.
One thing to note is that the questions you ask in your user experience survey will depend entirely on the aspect of user experience you're trying to understand.
Also, poorly framed questions won't yield any useful insights and sabotage the integrity of your UX questionnaire.
When we talk about user experience survey questions, we cannot miss the two types of UX metrics that all user experience survey questions belong to for measuring specific aspects of user experience.
These metrics are:
1. Behavioral (based on what users do)
Behavioral metrics are incredibly crucial when you want to understand how your users behave while being exposed to your product.
Task-based usability testing is the best way of measuring this, where you can deploy remote moderated research to access substantial sample sizes for better effectiveness.
In remote moderated research, your audience is monitored by a moderator in real-time via screen share to see how users behave while interacting with the website and products to gauge the level of usability.
Moderators then also probe the users further by conducting in-moment UX surveys to go even deeper into their behavior and see where things took a problematic turn.
Typical behavioral metrics include:
Pageviews
Task success rate
Task time
Abandonment rate
Problems and frustrations
2. Attitude (based on what users say)
As the name suggests, attitude metrics indicate how users feel and what they say about a product before and after using it.
Gauging attitude also reflects how it can have an impact on the overall brand perception.
The attitudinal metrics that you would want to look out for are:
Watch: What Is NPS Score & Why Do You Need It?
---
Credibility (considering factors like trust, value, and consideration)
Appearance (using open-ended questions)
On another note, let's say you gathered open-ended feedback to gauge your user's attitude towards the appearance of your product, and the feedback you received reads like "Oh WOW, this is insane" or "Bless my eyes."
How do you analyze it?
You can either manually check every feedback and see how your users have reacted or use an online survey tool like Qualaroo that features an AI-powered sentiment analysis engine capable of understanding and categorizing open-ended answers.
It also has a word cloud feature that lets you analyze a bunch of open-ended responses at once to identify a common tone behind them.
---
With the basics of the UX research survey out of the way, you can now move on and look at 25+ best user experience survey questions.
Related Read:
25 + Excellent User Experience Survey Questions to Ask Your Users in 2023
Before we get to the list, we have to put it out there: there is no magic list of UX survey questions that will help you get all your answers. Instead, you will have to create your own magic by using some great website user experience survey questions.
We have segmented this list into different types of questions for user experience surveys to make it easier for you to understand and use them. Let's look at what questions to ask for user experience surveys.
User Research Survey Questions
What problems are you currently facing?
How often do you encounter this problem?
What is the most frustrating part about this task?
Did you try any workarounds to help you with your problem?
How long do you spend on this problem?
Have you tried any other products/tools?
User Experience Testing Survey Questions
To what extent does this product match your expectations?
How do you think this product can help you?
What elements of this product are the most/least important to you?
What would you like to change about this product?
Is there anything more you would like us to add to this product?
What was the most difficult part about using this product?
How likely are you to recommend this product to your friends and colleagues?
Interaction Design
What are you trying to accomplish on this screen?
Is the position of this element appropriate?
What can we do to simplify this design?
Is there anything you would like us to remove?
Does the screen layout look organized to you?
Is there anything you would like us to add to this screen?
How would you like to rate the overall navigation experience?
Visual Design
Do you like how the page looks?
Does the color scheme look appropriate?
How would you rate the overall aesthetics of the product?
Are there any visual changes that you would like us to make?
Please rate the overall visual appeal of this page?
Stakeholder Reviews
Does this product solve your user's problems?
To what extent are your users satisfied with the offering?
Does the product meet all your requirements?
To what extent does the product reflect the brand image?
Was the product able to meet the defined goals?
At this point, you have been made aware of some of the best website user experience survey questions, but that is not the end. You'll also need a set of best practices for maximum effectiveness.
---
Watch: How to Collect Website Feedback
---
Best Practices for Conducting UX Research Surveys
As stated above, good UX survey questions cannot work for you in isolation. So here are some of the best practices you can follow:
1. Keep It Short and Simple
Your UX questionnaires should be easy to understand and shouldn't take more than 3-5 minutes to complete. Only ask questions that you cannot afford to miss and make sure that your customers can quickly complete your survey.
Here's one of many UX survey question examples to give you an idea.
For instance: A short and simple question-
How did you like the design of our checkout page?
Amazing
Good
Neutral
Bad
Horrible
When you keep your questions short and simple, your customers can quickly assess what they are about and breeze through the survey without getting bored or frustrated in between.
An effective way of doing this is by using built-in user experience survey templates from an online survey maker tool like Qualaroo to help you always ask the right questions without overdoing them.
The next question you may think of is – How many survey questions to include?
We recommend keeping it less than or equal to 10 (short and simple).
Pro tip: The number of questions will depend on the type of information you're trying to collect and the nature of the questions themselves. Still, your goal should be to keep the survey participation time as less as possible for maximum engagement.
2. Be Clear and Concise
Your UX survey questions should be structured in a way that they are effortless to decode and can be understood by your participants easily.
The clarity of survey questions is often compromised by the use of jargon, acronyms, and different languages, which is why it's best to avoid such things entirely to leave no room for confusion.
Let's look at a couple more UX survey question examples to see how clear and concise questions can be framed.
For instance: An unclear question-
Did the checkout page do its due diligence?
A clear question-
Did the checkout page perform as per your expectations?
Also, it's very common to cluster multiple questions into one, which can confuse the participant and would also generate vague results.
Therefore, it's best to test your questions with a focus group to avoid any such mistakes.
You can also target specific users using advanced targeting modes of your online feedback tool to ensure that your questions only reach the people who they are intended for.
Advanced targeting will allow you to specify your audience based on different demographic, geographic, and online characteristics to maintain the relevance of survey data.
This is a great way of collecting actionable and relevant feedback and will also help you make crucial business decisions.
Related Read– You can also get some more help for writing effective survey questions from How to Write Good Customer Survey Questions
3. Avoid Leading Questions
Leading questions are notoriously poor because they bring in bias and generate unreliable results. Even the most carefully written questions can lead the participants to answer the surveys without complete autonomy.
When structuring your questions, you need to ensure that your questions don't include any opinions and are neutral in every possible way.
This lets your participants say what they feel, not what is being fed to their subconscious.
Here's another UX survey example for you.
For instance: A leading question-
Our tests indicate great usability performance; what are your thoughts?
A neutral question-
Please rate the overall usability of our application.
If you're looking for honest feedback, building questions that have no hidden message or intention is the right way to get the right data.
4. Work on Survey Structure
Structuring a survey well is extremely important if you want your participants to stay interested and not leave in the middle.
When a survey is well structured, it provides a seamless experience to the users and also makes it easier for them to comprehend the intent behind the survey.
A good way to structure your survey questions for user experience is by asking the simplest questions in the beginning and making your way to the more complex questions later in the survey.
But remember, complex questions don't mean that you make your questions difficult to understand. Keep it simple at all times.
You can easily create a diverse survey structure by using multiple different question types from your survey maker tool.
For instance, Qualaroo features 12+ question types built into the survey creator to help you create diverse and engaging surveys at all times. These questions include:
Multiple choice
Emoji
Essay type
Matrix
Single answer selection, etc.
Related Read:
5. Provide Incentives
Incentives are a successful way of putting on a great show through your surveys. Providing financial incentives gives people a reason to participate in your surveys because of the monetary value they get for the time spent.
However, there are a few questions that you need to ask yourself before incentivizing your surveys:
How do I incentivize?
How much do I incentivize?
What do I incentivize?
For whom do I incentivize?
Here are a few ideas around this:
Segment- First, you need to segment your users into tiers based on the level of knowledge they have of your product. This will help you clearly identify different user segments and understand how to proceed with each of them.
Incentivize– In this second step, you need to follow up on your first step and provide incentives for each tier. You should always go the extra mile for the users who are more likely to provide honest feedback and stick with your brand because they deserve the best.
The incentives– Provide discount codes or gift cards as an incentive to your participants as they are the most monetarily feasible yet attractive at the same time.
Watch: Steps to Building Effective Surveys
---
---
Art.com aims to democratize art by enabling people to enjoy it through its diverse collection of artisan craftsmanship and imagery fueled by powerful technology.
Art.com's vision is to address people's needs and solve their problems in a way that they want their problems to be solved.
Deploying user feedback to drive innovation and positioning
Art.com does not build products just for the sake of building products; they do it to solve a problem, and feedback plays a vital role when it comes to identifying that problem.
The application of feedback can be seen in Art.com's augmented reality ARKit, which allows users to plan out their art gallery wall using their smartphones. Here, the company deployed Qualaroo to get a pulse of their users and found that almost 70% of them did not have pleasant experiences as they found their augmented reality challenging to work with.
Art.com uses Qualaroo for:
Getting a pulse on consumer experiences
Deploying exit-intent surveys
Providing context to consumer insights data
Diversifying feedback focus areas
Providing intel to the marketing team
Using Qualaroo, Art.com was able to conduct quick and unobtrusive UX surveys that helped them contextualize consumer behavior using 'pulse' questions.
Also, collecting direct feedback from customers based on their experience not only helped Art.com validate product development but also allowed them to position themselves better in the market by identifying critical challenges that their users faced.
Ask UX Questions That Never Miss The Mark
User experience/usability survey questions are great for gaining actionable insights into your product's usability and the overall user experience.
Not just that, these surveys also give an excellent opportunity to work on problem areas in your user experience and make it better for improved conversions.
It's pretty straightforward as well – you just have to ask the right UX survey questions the right way by pairing your surveys with the right feedback tool.
When it comes to this, Qualaroo is one of the best UX feedback software that enables you to test design prototypes and collect user experience data from the mobile, in-app, website, and more.
Want insights that improve experience & conversions?
Capture customer feedback to improve customer experience & grow conversions.