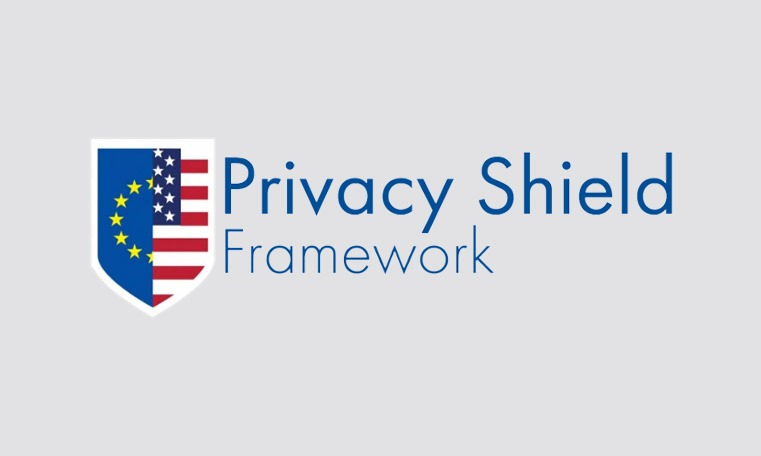 We work with a lot of companies in the EU, and the question of data privacy usually comes up immediately. Why exactly? Well, the laws around the way data is transferred, and the exact type of data collected, differ between the US and the EU. By being an active participant of the Privacy Shield program, Qualaroo ensures your data is safe and you're within the law on both sides of the Atlantic.
The EU-U.S. and Swiss-U.S. Privacy Shield is designed to provide companies in both regions with a mechanism to comply with data protection requirements. For example, it may be OK for a US company to store a user's IP addresses in the US, but not OK for a EU company to do so, and have that data sit on servers geographically located in the US.
That's just one example, and there are myriad scenarios that fall within the scope of this agreement. Many of these rules are verbose and worded in heavy legalese, so understanding exactly how you comply with them can be cumbersome (and headache-inducing). Luckily, the International Trade Administration maintains a site that answers a lot of questions you might have right here in their FAQ!
In an effort to make conducting business with overseas companies as easy and transparent of a process as possible, Qualaroo is an active participant of the Privacy Shield program and our listing can be found HERE. We're stoked to be participating in this program that maintains strict security standards, and all our beloved Euro customers out there should feel secure!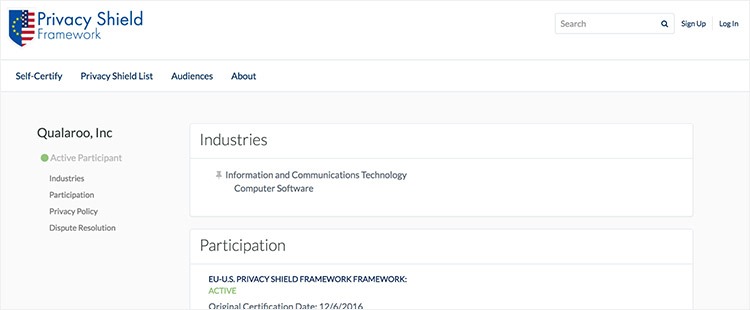 If you are in the EU, and looking to learn more from your customers, we're able to help! Just drop us a line here!
Want insights that improve experience & conversions?
Capture customer feedback to improve customer experience & grow conversions.