CASE STUDY
Research Aligns High-Impact Product Decisions at Lalamove

"We're growing at a 20-30% growth rate. Direct customer feedback loops help us understand what channels are working, diagnose friction points, and determine where to invest our resources. Thousands of people across 110 cities complete a questionnaire with us each day."
Brian Garcia,
Product Manager at Lalamove
Research Drives a Startup's Expansion Across Asia
Lalamove is an Asian logistics company that specializes in intra-city deliveries. The company operates in more than 110 cities across Asia, an expansion which has taken place in five short years, since the company's founding in Hong Kong in 2013. Lalamove's technology connects hundreds of thousands of customers with tens of thousands of vehicles including motorcycles, vans, and trucks each month.

The company's value proposition is to "express anything locally in 55 minutes," which makes instantaneous connection to customers a leading priority. Lalamove's service is so reliable that IKEA in Singapore, Line Corporation in Bangkok, Sony Pictures Bangkok, and Google Hong Kong are strategic partners.

Continual customer research is essential for keeping Lalamove's demand-side web of operations moving. The product teams work closely with UI/UX teammates to share customer sentiment data. Across teams, Lalamove always keeps an eye on customer pain points. The company prioritizes research as part of all operations, without a dedicated budget or team.

Customer Discovery Is a Part of Everyone's Daily Responsibilities
Teams are always talking to customers in some way, shape, or form.

"We'll go out in the field and chat with existing customers to understand what jobs they are trying to accomplish, why they choose to use Lalamove, and what challenges they experience with our platform. We also test random people—individuals who have never used our product—to diagnose problems with first-time user experiences."

— Brian
As a startup, Lalamove needs to be mindful of the organization's resources. Research enables teams within company to adapt to the needs of its customers and to share data across the organization. Survey-based feedback loops, coupled with web optimization tools, give Lalamove's product, design, and marketing teams the information necessary to make data-driven judgment calls.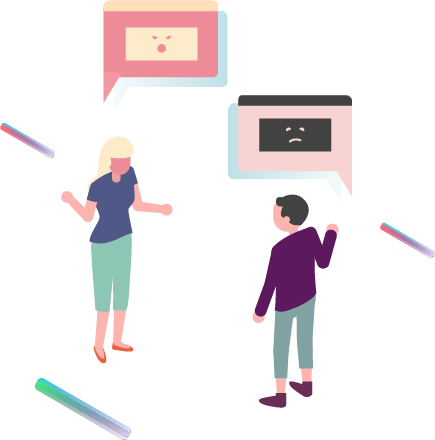 "We use Qualaroo to collect information about users to understand how happy they are with a specific feature, for instance. We customize these feedback loops around precise actions taken in-app or within our web platform."

— Brian
Instead of building an insights tool in-house—and creating custom backend infrastructure, Lalamove chose to launch its insights program faster and more cost effectively with Qualaroo. One of the determining factors for choosing Qualaroo is the platform's custom-branding options. Customers never feel that they are leaving Lalamove.
A seamless experience is invaluable, as Lalamove's demand is growing 20% – 30% each month. The company cannot risk losing customers at any stage of their buyer journeys.

"…One of the questions that we ask is how customers find out about us, marketing teams can use this information to replicate and build upon launch strategies as we enter new cities. We also use this insight to determine which cities, based on demographics, make sense to target for launches…"

— Brian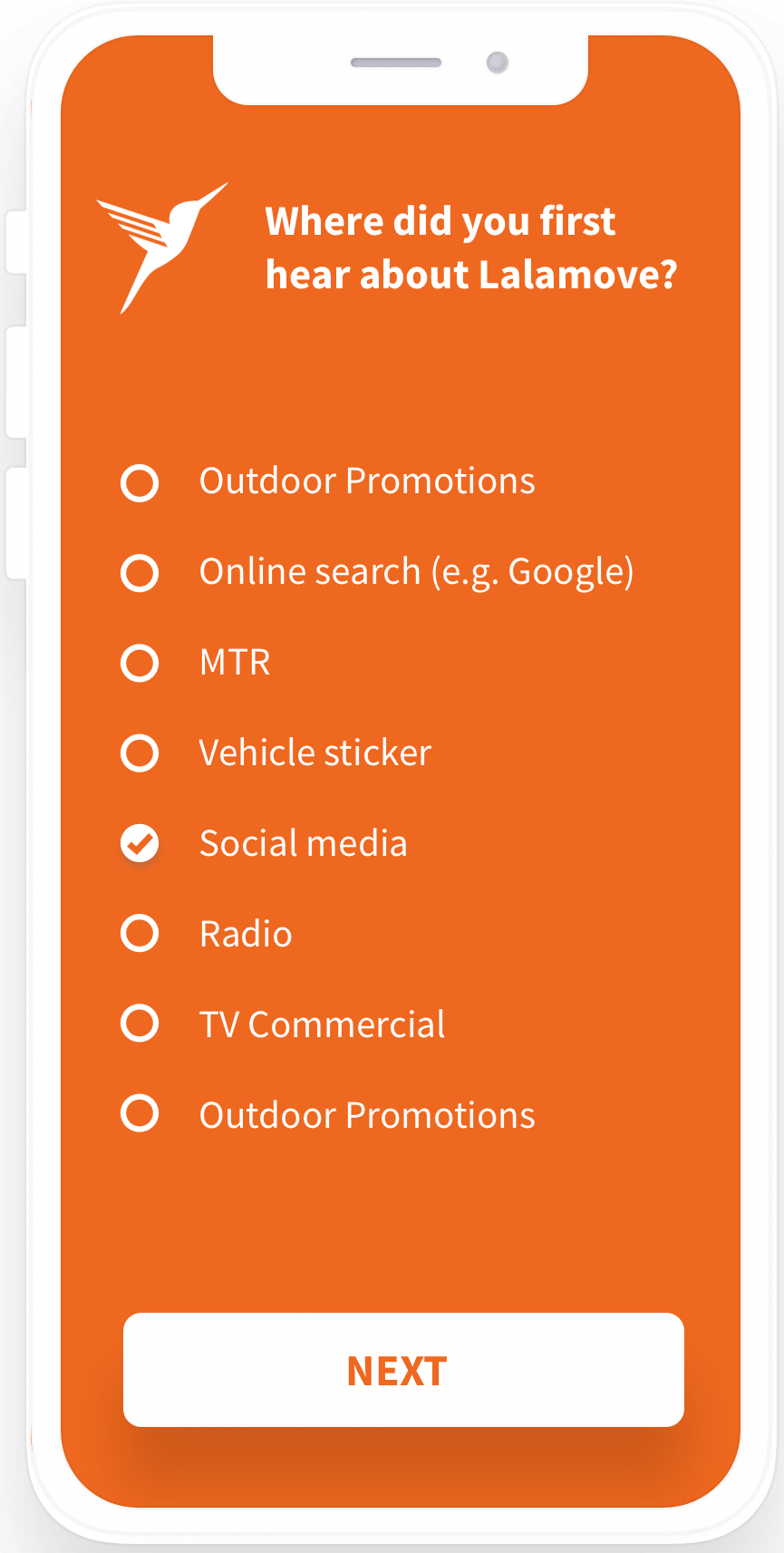 Fast-Growing Teams Are Always Connected to Customers
Research is a part of every team member's role at Lalamove. It's unfeasible, however, to take part in regular field visits or even take hundreds of calls. Teams within Lalamove need to be available to support growth in both established and new cities.
Qualaroo is a straightforward tool that is accessible to everyone at the company. New hires can easily access data to assess patterns in customer behavior. On a daily basis, Lalamove deploys Qualaroo questionnaires that reach thousands of people. Team members run ongoing insights studies to pinpoint where and how to invest valuable time and resources. Lalamove specifically examines its onboarding process, when users install the app or register.
"Qualaroo helps us see how we should invest our money"
– says Garcia.
"We identify channels that are generating the most value and what points of communication are resonating."