CASE STUDY
How Qualaroo helps us to increase the
number of registrations

"Qualaroo is the single most effective third party tool we deploy on our platform. We had no idea how much engagement there would be…"

Peter Awad and Jason Trout
Advisor, Founders, GoodBlogs
The Challenge
We first heard about Qualaroo at a conference for Iowa entrepreneurs and startups, during a Lean Startup workshop. It was the best take away from that conference by far, among plenty of great ideas. GoodBlogs licenses out a crowd-sourced content creation platform to clients. This platform rewards user generated content—primarily blog posts—which leads to large amounts of niche-specific traffic from search engines and social media sites. We wanted to figure out the best way of turning all of this targeted traffic generated by our platform into hard ROI for our customers via lead generation, so we implemented Qualaroo.
The Solution
Qualaroo is a great tool for converting the large amounts of traffic our platform drives into leads. We've deployed it across all our licensee's sites, though we use it differently for each client. For example, one of our licensees is the largest livestock trailer manufacturer in North America, and they've used the GoodBlogs platform to launch a site for horse lovers (horse trailers are one of their top lines). So our first question to site visitors is, "Do you own a horse?" If the answer is "yes," we put them into a funnel that leads them to sign up for special offers via e-mail or to receive a brochure. If they answer "no," we lead them into a funnel that encourages them to write for the site, thus leading to more content and more targeted traffic via search engines and social media sites.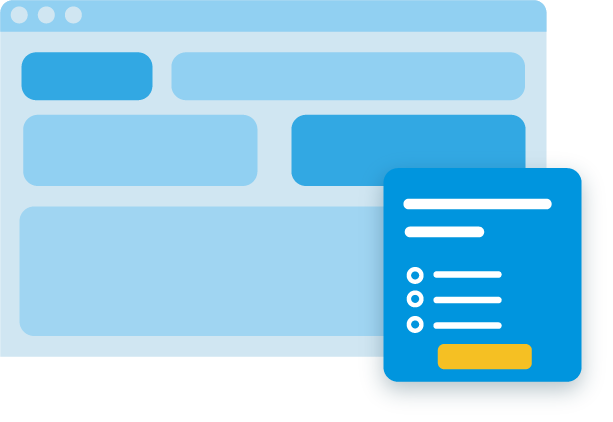 The Results
Qualaroo is the single most effective third party tool we deploy on our platform. We had no idea how much engagement there would be—we're talking orders of magnitude higher than banner ads. When we were using Qualaroo on The Flaming Vegan with the goal of increasing registrations, they increased 300%. I'm not rounding that number, it was literally 300% for the timeframe we measured. The results speak for themselves. Qualaroo is flexible to any lead generation need, from horse trailers to vegan recipes, and equally as effective across those categories as well.