CASE STUDY
700% ROI – How UK-based Digital Agency Finds New Revenue in Customer Insights for their Clients
"Qualaroo gives us insight into the mind of the customer, without which we'd be wasting time testing things that will likely fail."

Jonny Green
Conversion Optimizer at AWA Digital
Split Testing That Increases Revenue
AWA Digital invests heavily in research in order to develop powerful insights and run split tests to increase revenue for ecommerce companies. Founded in the UK 10 years ago, this specialist agency, located across three continents is focused on one thing – growing online sales for clients like Canon, Avis, and Interflora.

"Conversion rate is a popular metric, but it's like viewing your speedometer when you're in a race. You want to increase your MPH, but only because you want to win the race. We want to increase conversion rate because we want to increase revenue," offered AWA Conversion Optimizer Johnny Green.
AWA uses a broad suite of metrics important to the industry, such as bounce rate and conversion rate, but they don't look at them in isolation. Instead, the team views those metrics through the lens of how it affects the ultimate goal: an increase in revenue.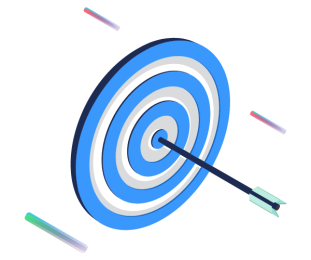 "Sometimes clients will come to AWA with a mandate for us to improve conversion rate. We take that charge and strip it down to get to the underlying goal. Why do you want to reduce conversion rate? 'Because more people will buy.' Why do you want more people to buy? 'Because I want more money,'" – Green stated.

"It always comes down to increasing revenue."



Customer Feedback Is the Starting Point
"I've been working in conversion rate optimization for 12 years, and while it's possible to look at a website, run tests and make improvements based purely on experience, it's still only going to be a win maybe 30 or 40 percent of the time," Green said. This is why Green feels it is paramount to gather and act on user feedback when designing split tests to increase revenue.
With Qualaroo's user feedback tools, AWA has been able to tap into the driving forces behind user purchases in order to build more effective split tests.
"Let's say we find that 33 percent of people are concerned about the return period on an expensive item. We may be gathering user feedback where the customer asks, 'What if I don't like it? How long have I got to return it?' There's an example of an anxiety we must allay," Green said.

Using that information, AWA knows they must help to ease that feeling of worry for the customer. Having heard directly from the user, a conversion optimizer like Green can begin crafting split tests that do any of the following:
Ensure there's copy that speaks to those fears on the website
Rework the copy to be more explicit in order to remove the customer's apprehension
Give existing copy a more appropriate placement, such as placing it near a call to action
Rather than guessing at which elements of the site have the greatest impact on users, user research is one of the fundamental parts of AWA's prioritization process.
"…Qualaroo gives us insight into the mind of the customer, without which we'd be wasting time testing things that will likely fail…"


– JONNY GREEN
CONVERSION OPTIMIZER

Below are some real-world examples of how AWA used Qualaroo to gather user feedback for their ecommerce customers.

Canon
With the consumer electronics giant Canon, AWA has only a loop of 90-day performance windows to produce results. This makes accurate user feedback extremely important because there is almost no room for error. Customer feedback gives AWA the ability to point themselves in the right direction and create winning tests the first time around.
Such was the case with a recent test, run in different geographies, concerning product demand. In analyzing the customer research, AWA found that in some regions, users have anxiety about spending a lot of money on a camera, so they wanted to know that they were spending money with an authoritative, well-known industry leader. In other regions, such authority was shown not to be as important to consumers.
With this knowledge, AWA optimized elements of the messaging that have been identified as importance to users by geography. In the region where purchasing from an industry leader was important, AWA found that elevating this message was key to optimizing conversion rates. However, that message didn't resonate with other geographies, so AWA advised using that space in the navigation to highlight other messaging important to that cohort. The results? Canon was able to increase revenue across all regions while providing users with the experience they wanted, and generating ROI of approximately 700%.
"Without using customer feedback, you just can't get there as fast," Green explained. "You'd probably have to do a year of split testing just to understand what you could have learned faster by just talking to the customers."
Running tests backed by consumer research ensures that the AWA team is able to make reasonably accurate predictions about the results their split tests will produce, even in a short period of time.
"User feedback research gives you so much background on what to test—it's key in giving you that 'light bulb' moment where you know what you should focus on," Green offered.
Avis
Avis is known as one of the leading car rental companies in the world and they wanted to elevate the experience for their customers by doing more than just putting their customers in a car. Avis wants to make sure your experience is better than just your average rental car company by offering add-ons such as navigation systems to prevent you from getting lost, child seats so you don't have to haul them on the airplane and additional insurance so you don't have to worry if you're in an accident. They had an initiative to make their customers aware of these additional features.
Avis turned to AWA Digital, charging them with increasing the number of units per purchase and overall revenue per customer. With a strict timeline, AWA had to accelerate their customer insights process so they immediately turned to Qualaroo to activate a feedback campaign.
"Qualaroo enabled us to get customer insights that we couldn't get elsewhere," Green said.
AWA was able to use Qualaroo's qualitative feedback tools to determine which ancillary items were most popular among users and to understand why they wanted them. Green then devised a test to make those extras more prominent with an interstitial pop-up that appeared just before the booking stage. And the upgrades offered were those that user feedback indicated were the most important.
Gathering that feedback with the help of Qualaroo was instrumental in getting a win. The number of items and revenue per visitor went up dramatically.
"Now we're running this test on other countries, and it's showing wins as well," Green said. "Customer research enabled us to create tests that were more likely to win enabling our client to generate more revenue per customer."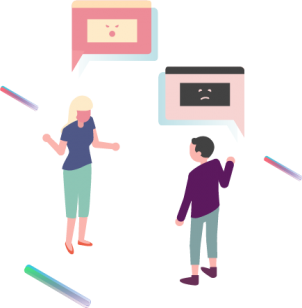 Consumer Feedback Is a Prerequisite for Winning Split Tests
When it comes to creating split tests, AWA Digital views customer research as a necessity. "It's like saying, 'How does the steering wheel help you when you're driving?' It allows you to drive!" Green said. "It's just, it's a no-brainer. You ask customers something, and they tell you the answer. You can't get simpler than that."
AWA Digital realizes the value of consumer feedback and believes users actually want to be a part of the process. Green said that people like answering questions, and if you ask them something about themselves—like what they want and what their motivations are—they can't resist typing a response.
Green and the AWA team value Qualaroo because it saves them time and effort, while being easy to integrate and configure. Most important, it gives valuable insights that would be difficult to get through guesswork. He also notes that feedback is important because one size never fits all.
"Customers are different, even across industry competitors. They each have their own perception of themselves, their own reasons for choosing where they buy. Tools like Qualaroo give insight into these differences and enable us to increase our win ratio, which in turn increases return on investment for clients."